17 Signs You Should Hire a Wedding Planner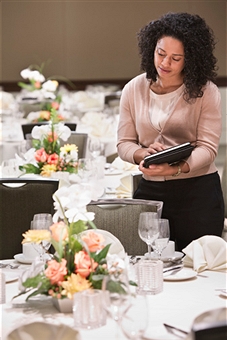 Sometimes, a bride can be very optimistic about how planning her wedding will go.  However, often times this optimism can turn into overconfidence, and the bride underestimates how grueling the details of a wedding can be. If you're on the fence about hiring a wedding planner or not, idiva.com has given readers a few signs that mean its time to give that planner a call.
You and your partner can't agree on anything
The thought of making a guest list terrifies you
You're too stressed
Your weight is up and down
You've overshot the budget
You can't decide on flowers
You're afraid you won't enjoy your wedding
If you've experienced any of these problems, it's time to call in for back-up.  For 10 more signs, click here.