In May 2019, Nosh began as a humble restaurant co-op with just three people. When the pandemic hit in March 2020, while many businesses shuttered, Nosh experienced explosive growth.
Within six weeks, we hired over 60 laid-off restaurant workers as Nosh drivers and onboarded 80 NoCo restaurants to the Nosh platform. We grew so rapidly that we feared we might fold under the pressure.
Fast forward to today, and we've delivered over 500,000 orders for NoCo restaurants. This journey provided us with invaluable insights. Here are the five core lessons we've garnered:
1. Food Delivery Isn't Just Delivering Food 
A food delivery platform is a complex mechanism with multiple moving parts, from order placement to food preparation, and from dispatch to delivery. Each component must harmonize to ensure you get the right meal at the right time.
2. Human Touch Matters 
Despite the age of automation and chatbots, we found that people still value human interaction, and that a personal touch significantly enhances customer experience.
3. Turn Wrongs Into Rights 
Mistakes are inevitable, but effective rectification sets us apart. We've learned that transparent communication and genuine efforts to amend errors can win customers' hearts and build loyalty.
4. People Value Purpose 
People resonate with why we do what we do. Our mission to support local restaurants, provide employment, and give back to the community struck a chord with our customers, often making Nosh their preferred choice over other delivery services.
5. Do The Right Thing 
Be it fair wages for our drivers or a transparent fee structure, doing the right thing pays off in the long run. It not only builds trust but also underscores our commitment to core values, setting a positive precedent in the competitive landscape.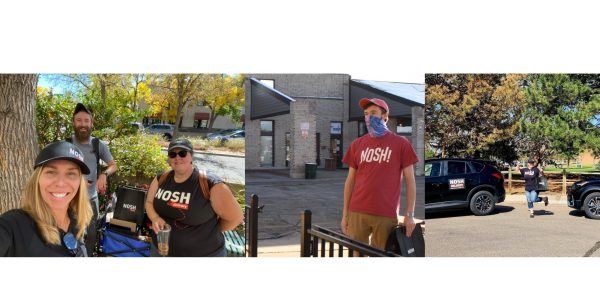 What The Future Holds for Nosh 
From a modest co-op to delivering thousands of orders weekly, our journey has been saturated with learning and community engagement. As we venture into a future of technological disruptions and evolving consumer habits, we face new challenges almost daily. Nonetheless, these lessons serve as our compass to continue delivering delicious meals, nurturing local partnerships, and engaging with our community—one meal at a time.