Checklist when you move to Denmark to study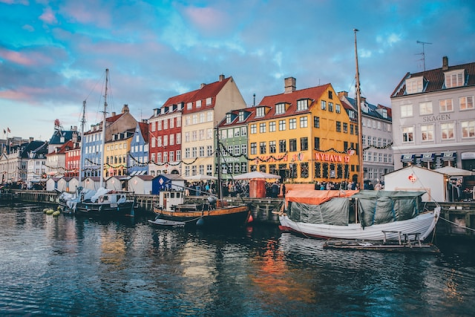 Moving to a new country to study is a big step. The different culture, moving process, new environment, and new people can overwhelm you.
To make moving more accessible, we compiled a complete checklist for you. Go through all the steps for a streamlined process!
MitID.and CPR number
Denmark allows people to access a wide range of services provided online. To access the services, citizens must provide their MitID or personal digital identifier. Everyone with an individual identification number (Det Centrale Personregister Number) can also get a MitID. And there is a specific procedure to obtain your identifier. Foreigners must come with a witness who can provide information as an applicant. 
The witness is an adult with his personal digital identifier for more than 10 days. The winters should bring a personal document such as a driver's license or passport. Also, they can't be a witness more than three times in 120 days. 
Find a home for renting
Students that move to Denmark to study are recommended to find a rental property since buying real estate is expensive. Large cities such as Copenhagen, Aalborg Aarhus, and Odense are the most popular for living, thanks to the proximity of amenities. If you want to save money on rent, look for an apartment south of Copenhagen. The piers there are lower compared to the north. 
If you have a residency permit, the process will be more straightforward. The landlord and agencies will request the CPR number to complete the process. Tenants need to pay three months' worth of rent as a deposit. Also, they will sign a contract for the renting. The amount is paid to the landlord through a bank transfer. In most cases, the agreement lasts for a year. Some specialized real estate agencies cater to foreigners and can guide them through the process. 
You should know a few things when looking for a suitable apartment. Ejerlejlighed is the cheapest option on the market. These small rentals are the most popular thanks to their affordable prices. Expect to have shared communal spaces in some cases.
A rækkehus is another available option for students seeking accommodation. It is a terraced house that has a tiny private garden. This type of housing is larger than a small apartment. 
Get a phone number
Students from EU countries don't have to get a phone number in Denmark. Their package already includes roaming in other EU countries. Students from non-EU countries can buy a SIM and have it installed on their phones. There are monthly options that require an identification number. But also there are pay-as-you-go options.
Get broadband for your apartment
Students will need a reliable internet connection in their new homes. As we already explained, they can access various services online to help during the paperwork process. Most of the forms are submitted online through council sites. With this, you need a strong internet connection. 
How to get broadband in Denmark? Denmark is one of the countries where you can find strong broadband at a great price. The broadband can be provided through coax/kabel-tv with a minimum of 100 Mbit. Fiber is another excellent option that provides a faster connection, and 80% of households can have access to it. 
MobilePay
MobilePay is very popular in Denmark. MobilePay has over five million users in Denmark and Finland. This payment method is used everywhere, making payments straightforward. You aren't required to enter any banking details, which streamlines the paying process.