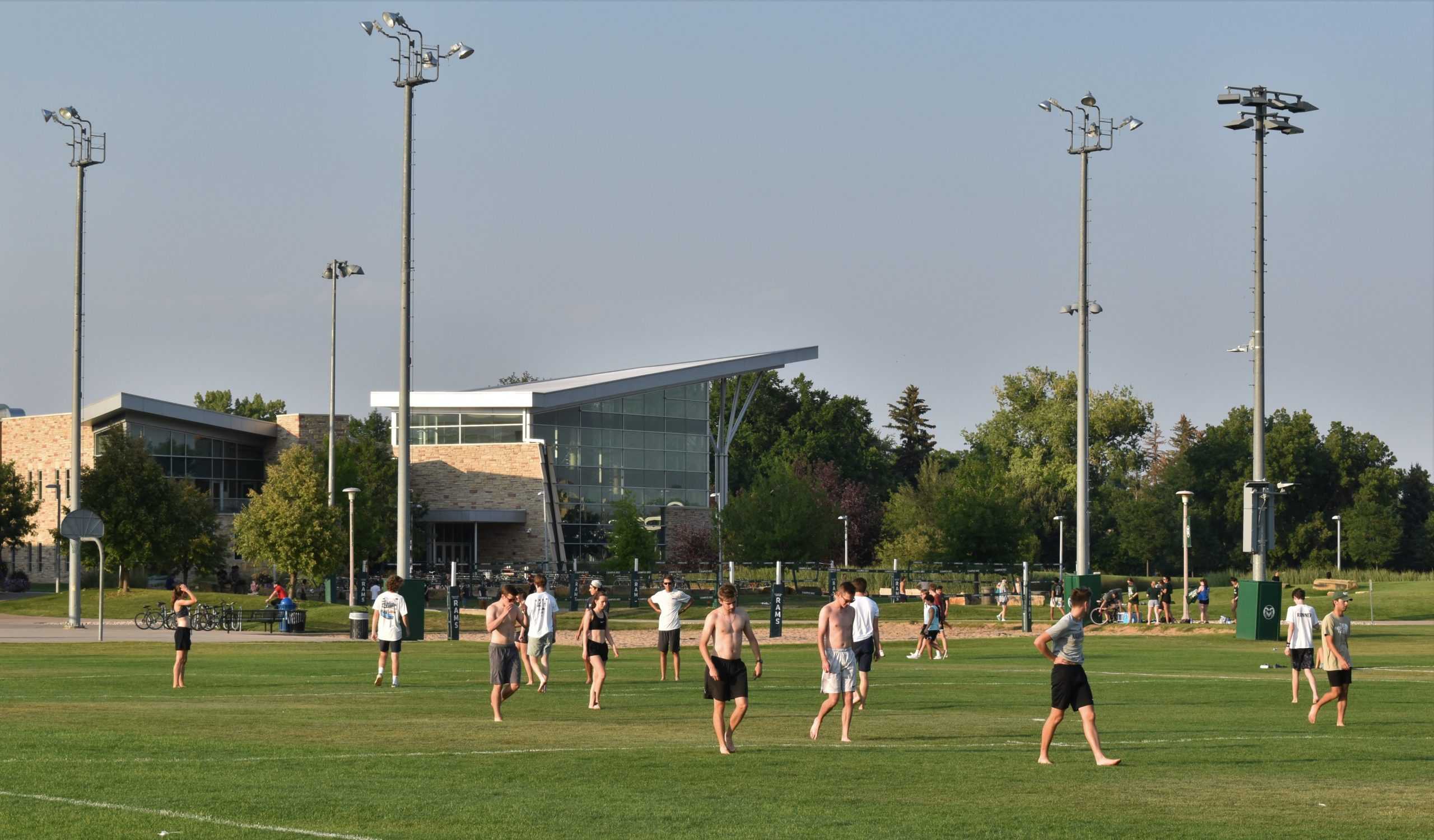 The Colorado State University and Fort Collins communities are back outdoors as students return and the weather cools down.
CSU volleyball played its first game on Saturday. Football and cross country begin on Friday. However, most people in Fort Collins are not playing on Division I teams for the Rams. CSU and Fort Collins both offer many opportunities to get active and competitive.
Horsetooth Reservoir 
Noting Horsetooth Reservoir as a top place to get active in Fort Collins is not exactly mind-blowing. With a variety of activities available at Horsetooth, however, it is important to revisit all of them at least once every fall semester. 
Hiking
There are plenty of opportunities for hiking around Horsetooth. AllTrails lists 18 trails on Horsetooth Mountain and Reservoir. A notable trail is the Horsetooth Falls and Horsetooth Rock Trail. The trail is a loop spanning about six miles; the estimated time to hike is around three hours and is described as "one of the best hiking trails for all user types close to Fort Collins."
Horsetooth Falls, a 2.2 mile trail which takes about an hour to complete, and the Horsetooth Falls Loop Trail, a 2.9 mile trail taking around an hour and a half to hike, can be done separately. 
If searching for a hike with higher difficulty, look to the South Ridge and Horsetooth Rock to Horsetooth Mountain hike. The hike is 4.9 miles and is heavily trafficked.
Other hikes include:
Water activities
There are just as many water activities available for individuals and groups to partake in at Horsetooth. People can rent a boat and jet skis from various places around town to bring to the reservoir. From there, people can swim, tan, water ski, fish, picnic or simply hang out. Of course, if one already owns a boat or jet ski, they can feel free to bring it as well — if they get it inspected and approved. Other popular water activities include paddleboarding and kayaking.
May views from Horsetooth Reservoir ☀️ pic.twitter.com/YzeS3hPRpz

— Colorado State University (@ColoradoStateU) May 5, 2020
Dry activities
Other activities available at Horsetooth include mountain biking, horseback riding, RV-ing and camping.
For horseback riding, people can bring their own horse for riding or rent one from local stables. Trails for horseback riding lead out into the backcountry, which allows for a vast experience of sightseeing and being outside.
Sport clubs are student-managed, allowing team members to be involved in decisions and information — finances and team structure — that is typically rare for athletes."
There are plenty of spots for public or private campsites, RV parks and family-friendly camping areas. In addition, if you are not totally invested in getting your tents out and spending the night outside, Fort Collins has you covered. People can rent out cabins, ranches, bed-and-breakfast establishments and other vacation rentals around Horsetooth. It is advised for people to check out the Larimer County informational site to make reservations and ensure they follow the rules — for safety and a great experience.
Activities around Fort Collins
Horsetooth is not the only place to get active around Fort Collins and CSU. Near campus is City Park Nine, a relaxed nine-hole golf course for people who want to get a quick round in. Collindale and Southridge golf courses are 18 holes and the major courses around Fort Collins. All three have a driving range, putting green and chipping green in case you want to work your fundamentals. Fort Collins also has several disc golf courses to choose from.
Hot air balloon rides are also available for those brave enough to want to see Fort Collins from the sky. 
Club sports
Back on the CSU campus, students can get active in the full selection of sport clubs available. Sport clubs are student-managed, allowing team members to be involved in decisions and information — finances and team structure — that is typically rare for athletes.
There are 31 total sport clubs for students to try. Here are some examples:
Students often join a sport club to remain with the sport they played at a high school level while keeping most of the competitiveness. Sport clubs might be a step down from the competition of Division I sports, but teams still practice multiple times a week and have intensive schedules. Sport clubs can travel to different states for different competitions. CSU sport clubs have collectively secured more than 25 national championships.
Tyler Meguire can be reached at sports@collegian.com or on Twitter @TMeguire.