Colorado State volleyball ready to kick off the season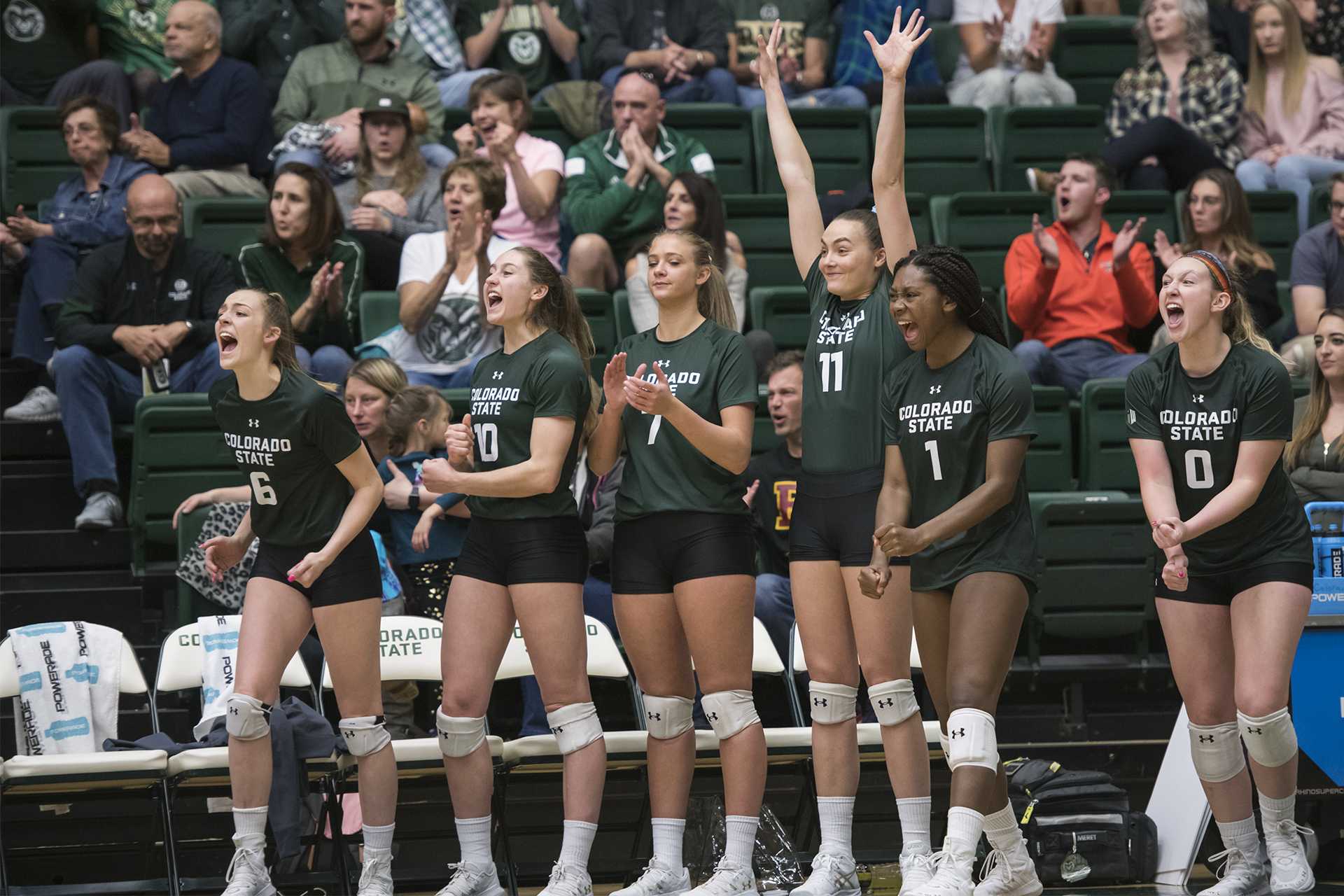 While Colorado State University students are filling up the campus halls, the Ram athletes are taking to the arenas once again. 
The CSU volleyball team will be taking the court at Moby Arena this Friday, Aug. 27, at 7 p.m. to kick off the season. The Rams will be facing the University of South Dakota Coyotes in the white out season debut. 
Unlike last season, though, the roster has been rearranged in order to fill some massive shoes left behind by non-returning player Breana Runnels.
Runnels finished last season with the highest number of kills on the squad, reaching 166 kills total, and brought an overall intimidating energy to the court each match. However, even without the consistent hitter, there are still some very recognizable and powerful names returning this season. 
Senior Sasha Colombo and redshirt junior Jacqi Van Liefde will be taking the net and hopefully bringing back their aggressive blocks, considering they both hit the 6-foot mark. The dynamic duo finished last season with 56 blocks and should continue the defensive threat this season. 
Two others that made massive differences in close games last season are redshirt junior setter Ciera Pritchard and sophomore hitter Kennedy Stanford. Pritchard ended last season with 17 serving aces and 485 assists, both of which were the highest on the team. Stanford will hopefully be returning with her strong kills as she finished with 109 kills last season.
The main talk of the team, though, is defensive specialist Alexa Roumeliotis. The 5-foot-7-inch senior finished last season with 47 assists and a team high of 273 digs. 
Roumeliotis was also awarded Mountain West All-Conference and Mountain West Defensive Player of the Week last season. 
The Rams spent the beginning of last year getting used to moving the ball around and working together, and with most of their original starting lineup, it should be easy to get back into a winning groove. 
Last season's overall record was 9-6, and the green and gold women did slightly better away with 5-3 than at home, 4-3. Now that they have an entire student population eager to be back at sporting events, CSU can hopefully turn that record around. 
Taylor Paumen can be reached at sports@collegian.com or on Twitter @TayTayPau.