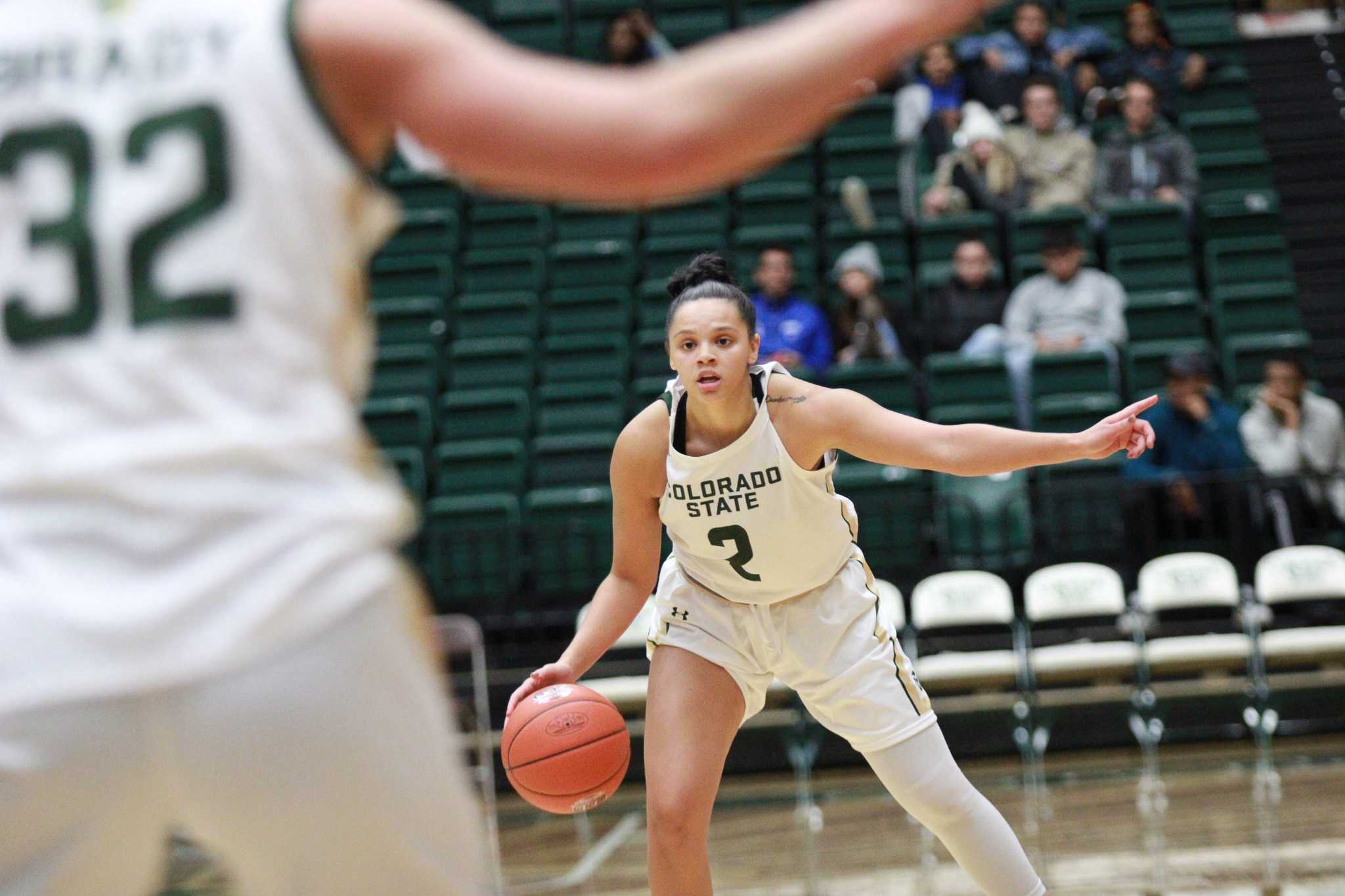 The Colorado State University women's basketball program has flipped a 180 compared to last season. The once defensive-minded program that struggled to put up points and secure wins is dominating early in the season. Tuesday's win over San Diego State University puts the Rams at 4-1 on the season and displayed another offensive explosion.
After coming off of an impressive split series against powerhouse California State University, Fresno, CSU showed out from the deep en route to their 86-77 win against SDSU. They shot an outstanding 12-26 from 3-point land on the back of scoring outbursts and shooting displays from Tori Williams, Lore Devos, and McKenna Hofschild. 
We are just going to keep getting better, and we need to keep getting better." -Ryun Williams, CSU women's basketball head coach
Tori Williams has continued her hot hand from deep, adding four more against SDSU in only eight attempts.
"Tori (Williams) is healthy, and Tori (Williams) was coming off of a knee surgery last year, and we could never get it strong," head coach Ryun Williams said. "You can see there is a little more bounce and pop and explosiveness to her game. Tori (Williams) is a competitive young lady, and she didn't like how she performed last year, and she put in a lot of work in the offseason."
Tori Williams is getting shots up quickly and with confidence. Her efficiency from three is a direct reason why CSU's offense is so improved. CSU has now scored 86 points or more in all four of their wins, including the explosion for 111 in the opener.
Another big boost for CSU and its early-season success has come from Hofschild. The Seton Hall University transfer has been given the reins to the offense, and it has completely opened the system up. Hofschild has extreme quickness and speed and can get to the rack in a hurry as well as run the floor in transition. 
Her prowess at creating space has created easy buckets for herself and her teammates. She often displayed a beautiful spin move that may go down as a signature move for a long time in Fort Collins. Hofschild had 19 points against SDSU. Both she and Williams took charges that were among the few defensive bright spots as well.
The defense struggled at times. The third quarter saw SDSU take a significant lead, and the first half was highlighted by numerous fouls that let SDSU keep it close.
"We are just going to keep getting better, and we need to keep getting better," Ryun Williams said.
The defense is somewhat of a work in progress and isn't quite at the level of the offense yet. However, Ryun Williams' squad is working on it, and it is definitely something that is capable of being improved. 
Continuing the trend of dominant offense was the performance of Devos, the true star performer of the night. Devos made her first appearance coming off the bench after starting every game this year. Whether it was motivation from coming off the bench or perhaps just a good role for her, Devos came away with 25 points and had her fingerprints all over this one.
"Coaches thought this was the best lineup to start, and you just have to be ready when your number is called," Devos said. "Just give it your all when you're on the court." 
Devos shot 9-14 and 4-5 from deep but impacted the game in numerous other ways as well. She was a menace on the offensive glass and often found open teammates for open 3-point looks.
Devos also displayed great toughness, as she started to bleed after a tough foul to the face. This stretch saw Jamie Bonnarens play a couple of crucial minutes and knock in the free throws that Devos had to sit out for. Bonnarens didn't play a lot but was very impactful in her limited time. Devos eventually came back in and knocked down a three to help CSU take back the lead.
In this weird pandemic season, CSU will come back and play another home game against SDSU at 1 p.m. on Thursday.
Bailey Bassett can be reached at sports@collegian.com or on Twitter @baileybassett_.