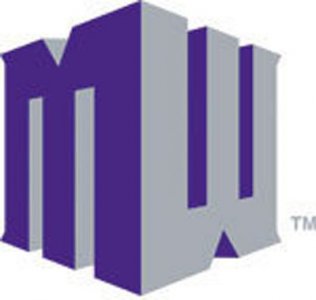 Three Colorado State athletes — Trevor Brown, Jessica Sharbono and Haley Hutton — have been awarded Mountain West Athlete of the Week honors, the conference announced Tuesday.
Seniors Brown and Sharbono, both members of the CSU track and field team, now rank at the top of the conference after their performances at the Tom Benich Invitational last weekend. Sharbono highlighted the women's throwing events, winning two out of the three events she competed in. Sharbono took home victories in the shot put and discus throw with tosses of 53 feet, 0.25 inches and 178-6, respectively.
Brown earned the top spot on the podium in both the 110- and 400-meter hurdle events for the second consecutive week. His altitude-converted season-best time of 13.62 seconds in the 110s improved him to the fifth best rank in the nation. Brown's 400-meter finish was clocked at 51.91 seconds. Tuesday's weekly conference honor is the fifth of his collegiate career.
Both Hutton, second baseman of the Rams' softball team, and Sharbono are first-time conference honorees. Hutton was recognized for reaching base in 14 of her 15 appearances at the plate over the weekend against UTEP. The freshman helped extend the Rams' current winning streak to seven games by scoring a team-high seven runs, posting two RBIs, hitting her second-career home run and stealing one base.
The MW Player of the Week Award is the CSU softball team's second of the season, sophomore pitcher Holly Reinke earned the first in February for guiding CSU to a 4-1 start to begin the season.
Collegian Sports Editor Quentin Sickafoose can be reached at sports@collegian.com and on Twitter @QSickafoose.