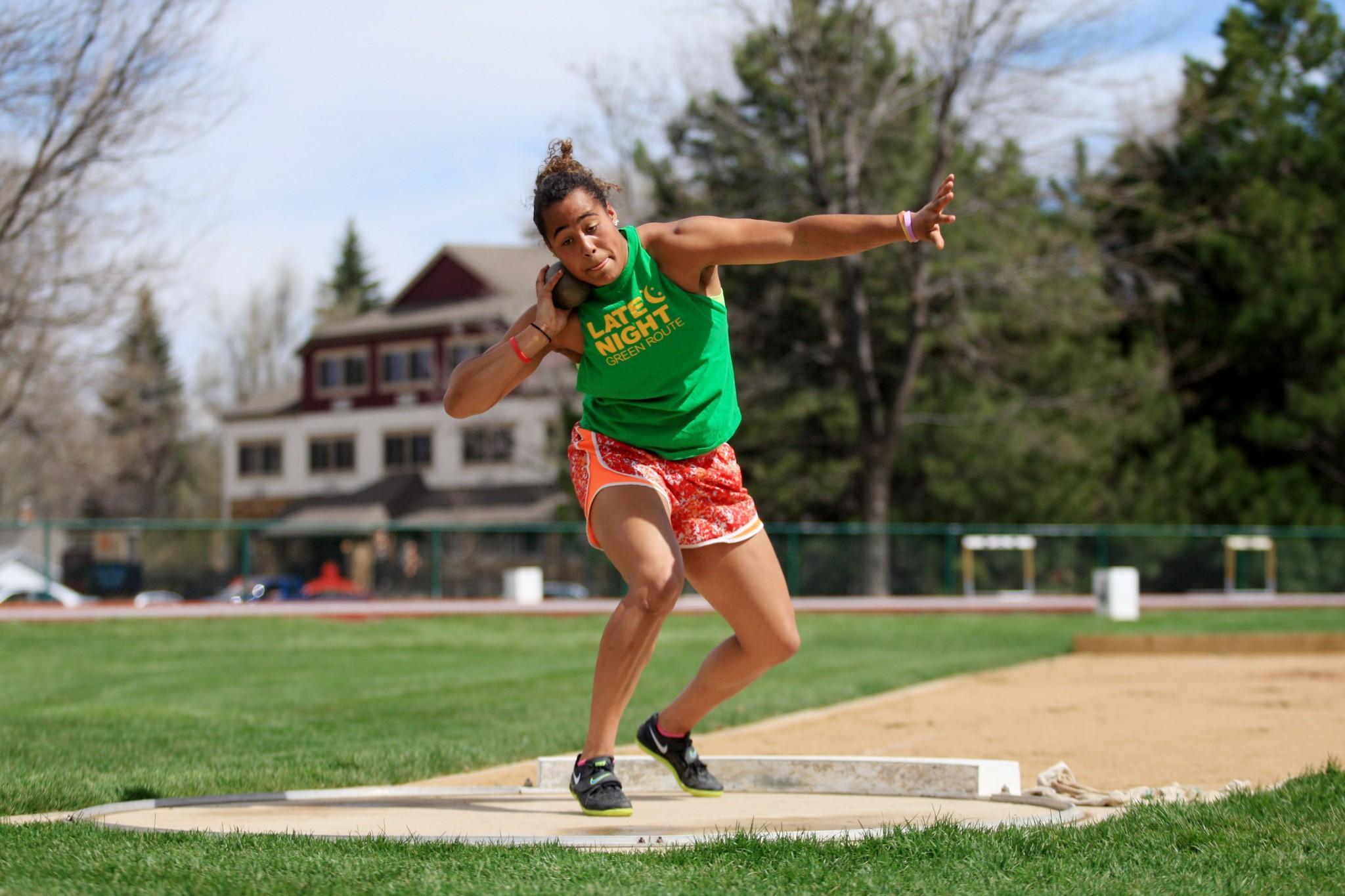 They are hard to miss — the guys and girls running around campus in tiny shorts, even on cold days. These are the men and women of CSU cross country and distance track and field.
The cross country season wrapped up around Thanksgiving, but most of the athletes' seasons carry over to indoor track, which began earlier this month. Recovery? They've never heard of it.
For the indoor season, the distance athletes are joined by their sprinter, jumper and thrower teammates. But for distance runners, the indoor season is one part competition and two parts strength building.
"It's nearly impossible to have a full indoor season and peak at indoor when we have a full outdoor season and are just coming off cross country," distance coach Art Siemers said. "So we use indoor to get fit, and get some race experience. Our big focus for indoor is to help our team do really well at the Mountain West Conference Championships."
The team travels to Colorado Springs, Colo. on Thursday for the Air Force Invitational today, kicking off a three-day meet. For senior distance runner Alex Balsiger, it will be his first indoor race in two years due to an unlucky stream of untimely injuries.
"I'm excited to get back, see where I'm at and get ready for the season," Balsiger said. "The distance team isn't expecting to do big things because we are still training, but it's fun to see where we are at and see the competition."
However, Balsiger's teammates are expected to make waves in other areas around the track. For anyone looking to make the drive, Saturday is the day to come. Finals for the running events as well as many of the field events will take place all day Saturday.
The men's team is coming off of a win a dual against Wyoming, so look for senior Trevor Brown — who is ranked 16th nationally for 60m hurdles, and sophomore Sam Little to battle it out in the hurdle events. They also make up half of the first-place 1600 meter relay.
"Trevor Brown is really one of the top performers in the conference," MW Communications Director Dan Johnson said. "Being a senior, I'm sure he is looking to close out his career on a high note."
Sophomore Tyler Schulz placed second in the shot put against Wyoming, and his teammates JT Van Veen and Jake Schneeberger should also do well.
On the women's side, look for freshman Lorenda Holston who finished first at Wyoming in the 60 meter dash. Upperclassmen Jessica Sharbono, Kiah Hicks and Monet Jackson swept the first three places in the AFA All-Newcomers meet to kick-off the 2014 indoor season. All three are also ranked nationally in the top 50.
The team will continue to compete at the indoor level, culminating in the MW and NCAA Championships. The MW Championships take place Feb. 27 – Mar. 1 in Colorado Springs.
Depending on season-long performances, some Rams will be eligible to compete in the NCAA Championships Mar. 14 and 15 in Albuquerque, NM.
"We are obviously still early in the season to see who the front runners are going to be in the Mountain West as we move into late February,"Johnson said. "On the women's side, SDSU is probably a favorite, they are very strong in their field events. On the men's side, New Mexico is an early favorite with their experience in the long distance races. But you could split hairs between Air Force and Colorado State for being that second place team to challenge New Mexico. The competition is deep."
Sports Reporter Cali Rastrelli can be reached at sports@collegian.com and on Twitter @c_rasta5.