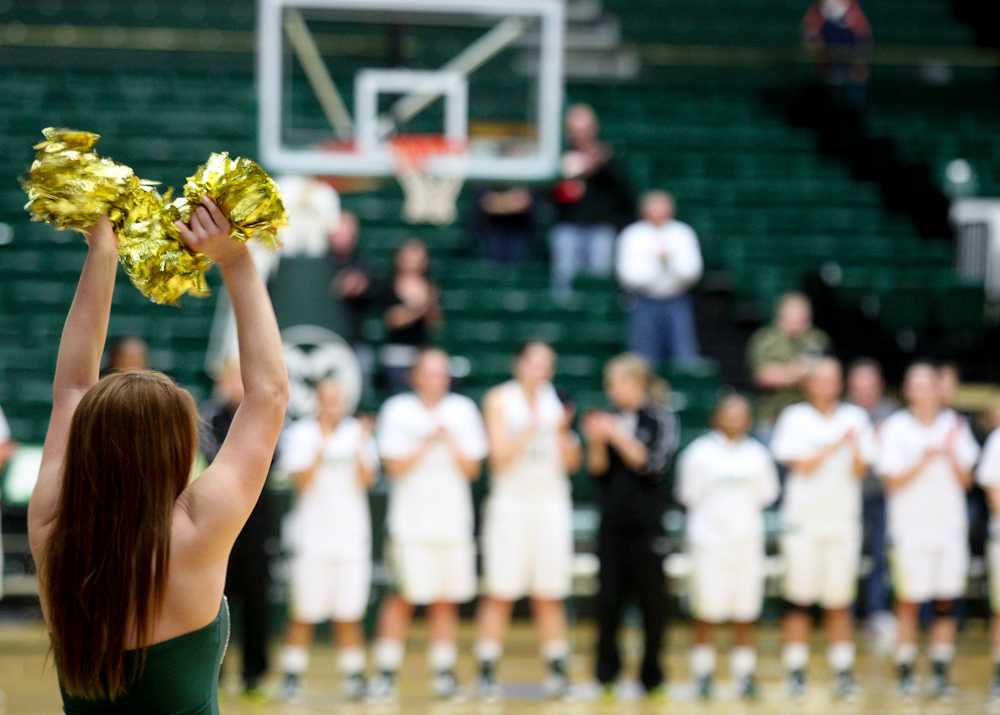 The road has proved to be an intimidating place for the CSU women's basketball team.
The Rams' first stretch of away games this season ended without a single win in Oklahoma on Saturday when CSU fell to Tulsa 58-43.
It seemed as though CSU would break the four game losing streak it was riding going into Saturday's match, playing one of the best periods it has all year. The Rams put up 30 points in the first half, and shot a season-high 52.2 percent from the field before heading into the locker room down 37-30.
"I think we played great the first half," CSU coach Ryun Williams said. "We shot it the best we have all year. The second half was the exact opposite. The same execution, we just didn't make baskets."
Coming back from the break CSU's play took a 180, going from shooting its season high in the first half, to a season low in the second. The Rams would muster 13 points in the final period, knocking down only three of the 23 shots they put up.
"We do this everyday in practice, and I know I can make these shots," sophomore guard LaDeyah Forte said. "That part of it is really frustrating, but I know I can find other ways to be productive."
Forte ended the game scoreless for the second time this year, but made up for it in other aspects of the game. She led the team in assists, on top of snagging four rebounds.
"Our problem is our inconsistency with our team as a whole," Williams said. "You can't just have one or two kids showing up to play every night. We need consistent play from the kids that are getting a lot of minutes."
With the absence of Meghan Heimstra for the second consecutive game, the Rams have been forced to step up in effort to fill her spot. Junior forward Sam Martin saw action in all but two minutes of Saturday's loss, leading CSU with 38 minutes played.
"At first, my legs were feeling pretty tired, but you have to push it out of your head and not think about it," Martin said. "We prepare for things like that in practice, and work on conditioning."
The fifth straight CSU loss drops its record to 2-6. The Rams' next game will be on Sunday, when they take on CSU Bakersfield in Moby, their first home game since Nov. 20.
"I think we need a little Moby love right now," Martin said. "These next two we have to get, and playing at home will help our chances."
Women's basketball Beat Reporter Quentin Sickafoose can be reached at sports@collegian.com.