CSU volleyball opens NCAA Tournament Friday against Purdue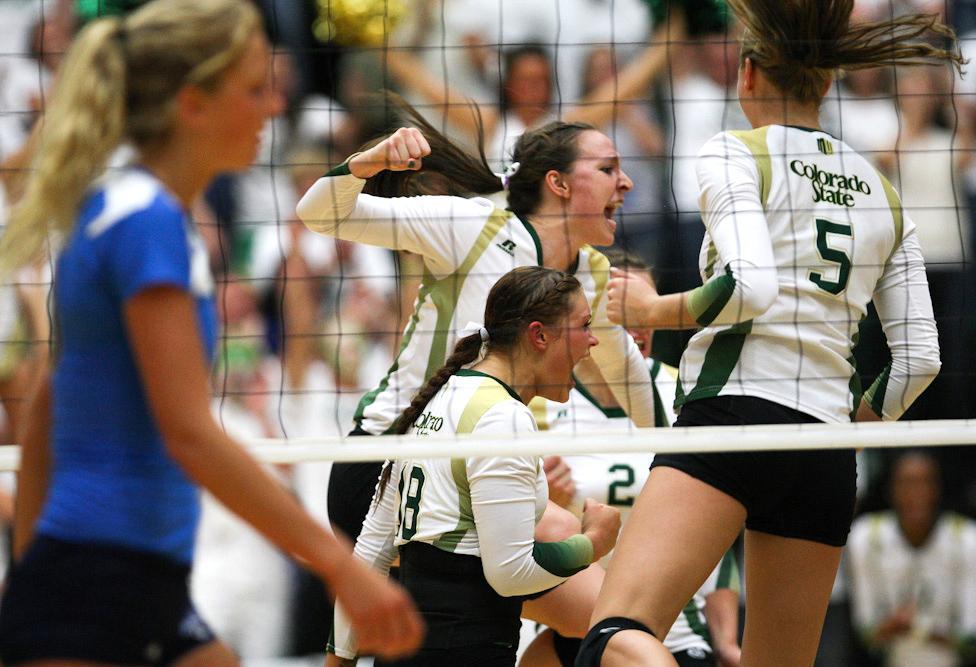 Few teams are entering the NCAA Tournament hotter than the CSU volleyball team.
The Rams (21-7, 13-3 MW) have won eight straight games, and 14 of their last 16 leading up to Friday's 2:30 p.m. matchup with Purdue in Tallahassee, Fla.
But that doesn't mean CSU should extend its hotel stay to Saturday's second round game just yet.
Purdue (21-10, 12-8 Big 10) finished fifth in the Big 10, which placed seven teams in the tournament.
Senior Ariel Turner spearheads the Boilermaker attack, averaging 4.43 kills per set, while getting triple the attempts of anyone else on her team.
"The reason she gets those is that she understands volleyball at a very high level," CSU coach Tom Hilbert said. "She isn't the highest player we've ever played this year, but she's the best attacker. She may be one of the best in the country if you think about using your head and shot range."
Normally CSU's scheme blocking system would tailor perfectly to stopping one dominant attacker, but the presence of other dynamic athletes across the net for Purdue complicates the Rams' defensive focus.
Two additional Boilermakers average more than two kills per set, and setter Rachel Davis was named first team All-Big 10.
"I feel like when we play bigger teams we block better," senior middle blocker Megan Plourde said. "When you look at the Mountain West, we play a lot of shorter outsides that are a lot more scrappy and it's harder to block those teams sometimes. Their tempo isn't anything that we'll struggle with."
CSU enters this year's tournament having won its last five first round matches, but this season's game against Purdue will provide a unique challenge.
The Rams are seeded in the "bottom third" of the bracket according to Hilbert, whereas they have had higher seeds in recent seasons, which allowed for an easier first round match.
In order to advance to the second round this year, CSU will have to upset a higher ranked team like they did last season against Oregon.
"We have to have a monumental effort to win these matches," Hilbert said. "They play teams as good as us almost every week in the Big 10. Can we win the match? Absolutely we can. But we need to play our absolute best."
The team achieved that in recent seasons by adopting a "nothing to lose" mentality, and playing aggressively within CSU's traditionally low-error system.
"I feel like we've been ants under a magnifying glass the last couple weeks just having to win out," senior outside hitter Dana Cranston said. "This is definitely a different mindset. Tom talked about going into the first UNLV match that we were the underdog and that freed up a lot of the anxiety, and pressure on our team.
"And that's exactly how this whole tournament is going to be."
Assistant Sports Editor Kyle Grabowski can be reached at sports@collegian.com.