CSU volleyball team gears up for two conference game road trip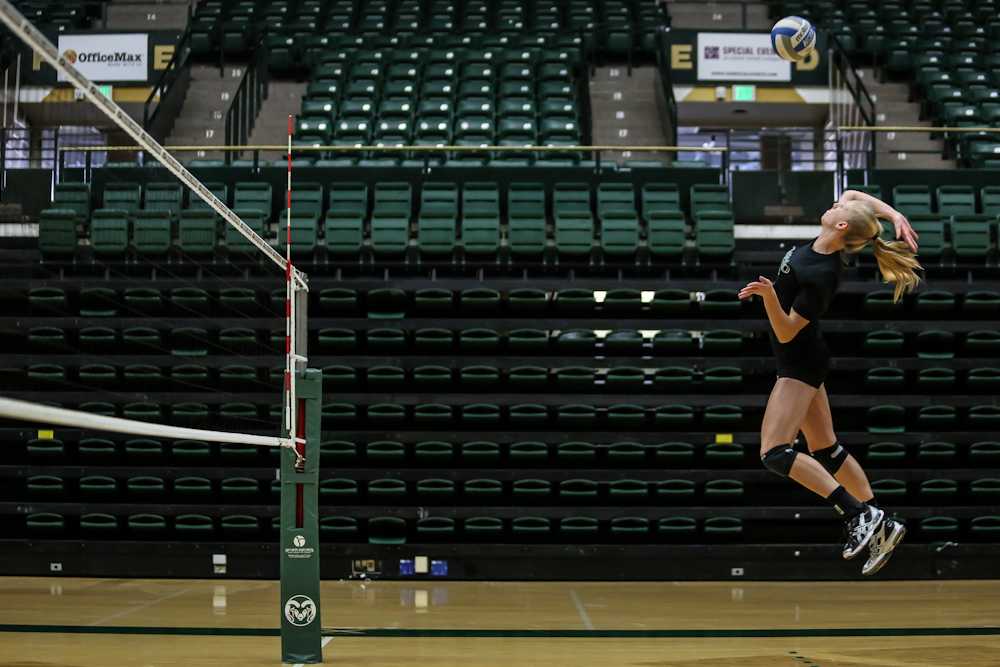 Vegas and California–what more could one ask for out of a single trip?
The CSU volleyball team had their bags packed Wednesday, ready to hit the road to California. They plan to return home with more than just a sun tan however, but more so two additional conference wins.
The Rams begin their third road trip of the season Thursday night against the Bulldogs when they visit Fresno State. They will then stop in Sin City–not for penny slots and free drinks, but yet another Mountain West rival showdown with UNLV before returning home.
"Our team knows now that these are two of the better teams and this is probably the hardest road trip. We gotta be on our game and everybody knows that," CSU coach Tom Hilbert said. "Fresno has been beating a lot of people at their place, we just have to expect that that stuff is going to happen."
Fresno State runs a fast paced offense that has them currently sitting at the top of the MW in both hitting percentage and kills in each set while in conference play.
"They're pretty fast. They have three good weapons. (Megan) Callahan, the left handed kid is the scariest for us because we don't have a player like that to prepare against," Hilbert said. "She also has to hit against the better side our our block so we'll see what happens. They're good and they're balanced, so we need to be good in their gym."
The Bulldogs also heavily rely on their strong defense in the back row that keeps their opponents on their toes. Fresno State is currently averaging 15.21 digs per set played, another conference best and a full dig more than CSU.
"We're really excited about it, we know it's really important and we need to beat Fresno and UNLV to put us at the top of the conference, so it's a really big road trip for us," senior middle blocker Brieon Paige said. "Vegas has pretty big egos, so to beat Fresno State would be really good going into playing them."
The Rams realize the importance of setting the tone of this road trip early.
UNLV, on paper, should be a more difficult match for CSU but with having gone the whole season without a road victory, any other gym can seem intimidating without Moby Magic.
"Every match mathematically is the same. We need to win conference games and it's that simple," Hilbert said. "Fresno is the first one and we have to win it. I'm kind of glad they're the first one because I think that's the one we'll have most excitement for."
Volleyball Beat Reporter Quentin Sickafoose can be reached at sports@collegian.com.