CSU volleyball begins Mountain West title defense at New Mexico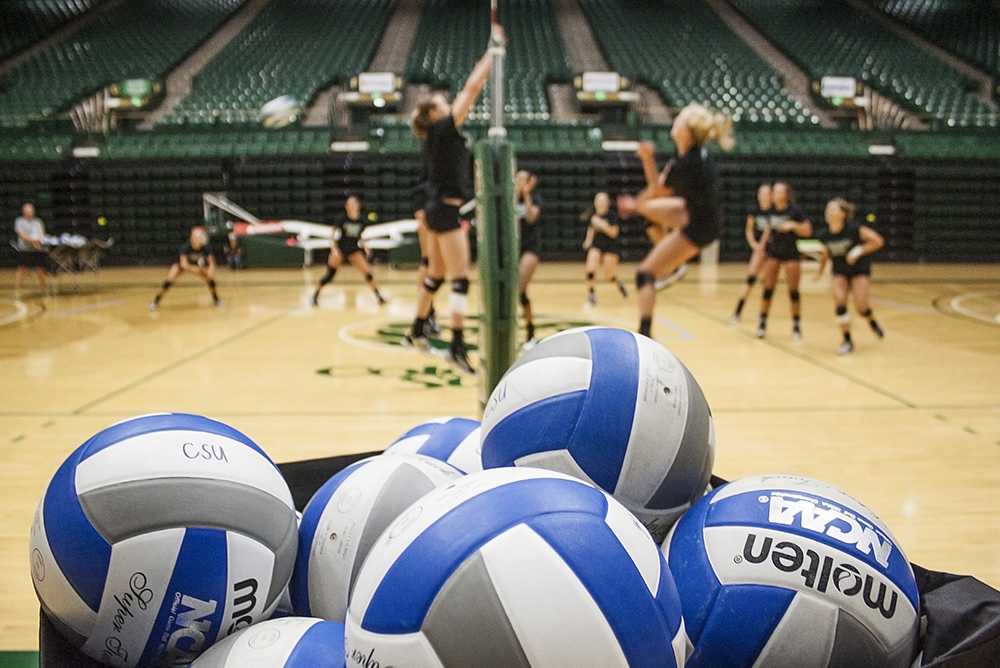 The CSU volleyball team's road to the 2012 Mountain West title will begin where last year's ended–Albuquerque, N.M.
The Rams visit New Mexico Thursday night at 7 p.m. in the team's first conference game of the season.
"It's good to get it out of the way," senior libero Izzy Gaulia said. "It's always a battle when we go down there."
This year's clash should be no different, as the Lobos enter the match with an 11-2 record despite graduating three senior starters at the end of last year.
"They're a lot better than everyone thought they would be," CSU coach Tom Hilbert said. "They're not as focused on the middle and have a great young right side hitter in Chantale Riddle."
Riddle, a sophomore, leads the Mountain West with 4.33 kills per set and also ranks in the conference's top-10 in blocks. She earned three all-tournament selections in non-conference play.
CSU played a far stronger schedule than the Lobos, and though the Rams currently have a 7-4 record, they are still favored to win the conference for the fourth consecutive year.
"We're the ones with the target on our backs, everybody plays up to us," senior outside hitter Dana Cranston said.
The Rams won their last match in Albuquerque in five sets, but were swept in an ugly loss in 2010.
Having an experienced core of seniors should help CSU in a hostile environment against a relatively inexperienced New Mexico team.
"We've won and lost badly at New Mexico," Gaulia said. "We need to talk to the other girls and help them stay composed no matter which way the match is going."
The match is CSU's first away from Moby arena since the team's 0-3 trip to the Shocker Volleyball Classic in Wichita. The Rams have focused on being more consistent in practice in terms of communication and terminating attacks, areas they struggled with previously on the road.
"Having it as a focus in practice makes you face it rather than working on other things and ignore it," Cranston said.
Assistant Sports Editor Kyle Grabowski can be reached at sports@collegian.com.