CSU men's golf brings in experienced assistant as new head coach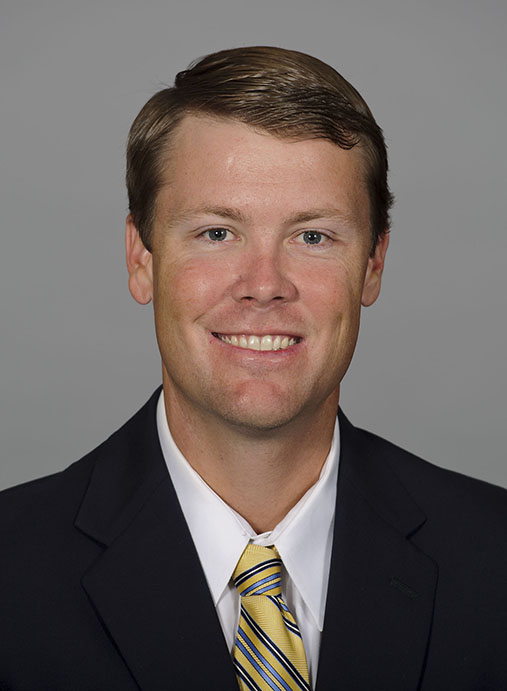 Christian Newton took a job 1,459 miles away from his home in Atlanta. With him, he brought seven NCAA Championship appearances and five top-10 final season rankings.
His destination? Fort Collins.
CSU Athletic Director Jack Graham announced he brought in Newton as the new men's golf coach.
"As far as I'm concerned, this is a dream come true," Newton said. "Jack Graham has given me a great opportunity, and I look forward to making the most of it."
For the first time, Newton got his shot as a head coach.
"It has become abundantly clear to me that Colorado State has the potential to compete at the very highest level in collegiate golf," Graham said in a news release. "We have one of the nation's finest home practice facilities in Harmony Golf Course, and some very talented student-athletes. Adding a coach of Christian Newton's talent and experience gives me great confidence that we can compete as one of the nation's top 20 programs. I know coach Newton shares my vision to deliver these results."
Newton's resume shows the is qualified to run his own program. He was a part of seven different NCAA Championship tournament teams, twice with Alabama and five with Georgia Tech.
His success with the Georgia Tech program was recognized by his peers in 2011 when he was named the recipient of the Jan Strickland Award, presented by the Golf Coaches Association of America to the nation's top assistant coach.
"It was a terrific five years getting to work together (with Newton)" said Georgia Tech head coach Bruce Heppler. "You can expect nothing but the absolute best effort from him."
Newton's goals go beyond wins and losses.
"Not only do I strive to make all of my athletes better golfers, but each a better person as well," Newton said. "There are always big shoes to fill every day, both on the golf course and in life."
Newton's peers took notice of his efforts to make a difference with his student-athletes both on and off the course, separating him from his contemporaries.
"He cares about his students beyond athletics, and expects to get the same effort back from his players. Sun up to sun down," Heppler said. "He will expose the university to great student-athletes, and I feel as though it was a great hire for Colorado State."
Club Sports Beat Reporter Quentin Sickafoose can be reached at sports@collegian.com.