Rocky Mountain Showdown student tickets now on sale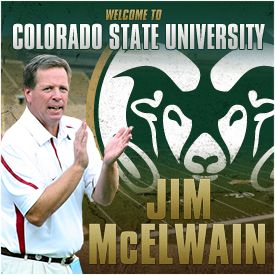 Tickets for the 84th annual CSU-CU rivalry game at Sports Authority Field at Mile High will go on sale today, July 16. The game will start at 2 p.m. on Saturday, September 1, and will be Jim McElwain's first game as CSU coach.
The showdown is expected to be viewed on television by more than 100 million people as it is broadcast nationally by FX. It was changed from its original game time on September 2 to the current one in order to accommodate Pac-12 television contracts. This will be the 18th time the showdown has been broadcast on either a national or regional level.
Student tickets will be available here along with passes for round trip bus transportation for students, provided by ASCSU. More information is available at CSURams.com, the official website of Rams athletics.