Seriously: 7 sexy costumes for men to wear this Halloween
Nathaniel McKissick
October 24, 2021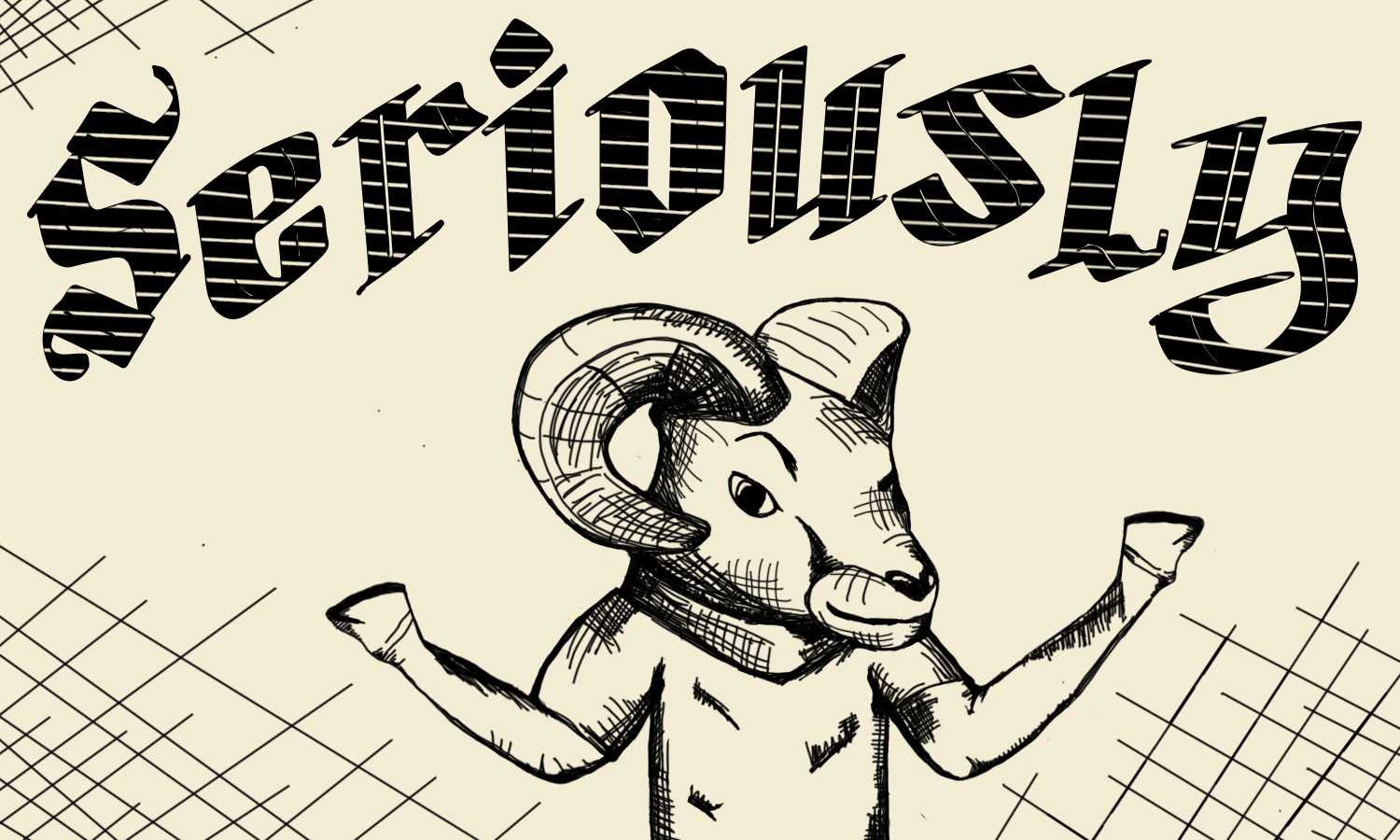 Editor's Note: This is a satire piece from The Collegian's opinion section. Real names and the events surrounding them may be used in fictitious/semi-fictitious ways. Those who do not read the editor's notes are subject to being offended.
Halloween is just around the corner, and it's time for everyone to put on their best costumes, get blackout drunk and throw up in the backseat of an Uber while a friend shoots an apologetic glance at the driver.
Cady Heron, the protagonist of the iconic teen comedy "Mean Girls," once described Halloween as "the one night a year when a girl can dress like a total slut and no other girls can say anything about it."
But what about us men? What exactly do we bring to the table on Halloween? No skimpy cat costumes or half-naked jailbirds, just banal, modest costumes that barely show any skin.
I say it's high-time we start dressing like total sluts too. (Cady's words, not mine. No slut-shaming here.) To help you channel your inner total slut this Halloween, here are seven of the hottest, skankiest outfits to show off all your best assets. 
1. Firefighter
This is a classic. Firefighters are highly regarded as one of the sexiest professions out there, and this is a go-to for male strippers. Take a page out of their book and grab a fireman's helmet, skimpy underwear and work boots. Add some overalls for extra flare.
2. Tarzan
This one is easy. Simply don a piece of brown loincloth that barely covers your manhood and leaves nothing to the imagination in terms of your backside. For bonus points, have your friends dress up in gorilla costumes.
3. Dick in a box
Heralded as one of the funniest sketches from Saturday Night Live, imitating this one will be another walk in the park. Grab a present box, cut a hole for your dick, and put it inside. No other clothes are necessary to maximize sexy appeal, except for a pair of sunglasses to remain loyal to the sketch.
What better way to show your appreciation and pay homage to our heroes than wearing a skimpy outfit that vaguely resembles their work attire?"
This goes without saying, but please don't present your "gift" to any unwilling participants.
4. Sexy Elvis Presley
I know what you're thinking: This has been done before, the Elvis Presley wig, white leather suit exposing your bare chest and aviator sunglasses.
I have another idea, though. Keep the wig and sunglasses, but ditch the leather suit altogether. Instead, all you need is a pair of matching white leather boots and leather underwear.
Also — no need to enlist a female counterpart to play an underage Priscilla Wagner.
5. Gender-bent Lara Croft
Lara Croft, the protagonist of the "Tomb Raider" series, has been desecrating sacred tombs since before most of us were born, and in earlier iterations, she was doing it scantily clad. If she can escape certain peril wearing nothing but a slim-fitting tank top, booty shorts and some weapon holsters then surely we can endure the cold of Halloween night in the same getup.
6. Sexy medical professional
The COVID-19 pandemic has been tough for those in the health care field. What better way to show your appreciation and pay homage to our heroes than wearing a skimpy outfit that vaguely resembles their work attire? Grab a prop stethoscope, a disposable blue face mask and some blue-green underwear or scrub pants. Make sure to get some non-slip shoes too.
7. Cowboy
Everyone knows about "The Good, the Bad and the Ugly," but what about the sexy? All this outfit really requires is some assless chaps (and yes, I mean assless), boots and a western hat for you to get your point across, but you can add a fake mustache, a gun holster or some sunglasses.
If you make use of some of the ideas listed above, you'll be on your way to turning the heads of party-goers and bar patrons on your big night out. Be safe this Halloween, and let's make it our sluttiest one yet. 
Reach Nathaniel McKissick at letters@collegian.com or on Twitter @NateMcKissick.