Seriously: Why you should talk to everyone tabling on The Plaza
Dylan Tusinski
August 19, 2021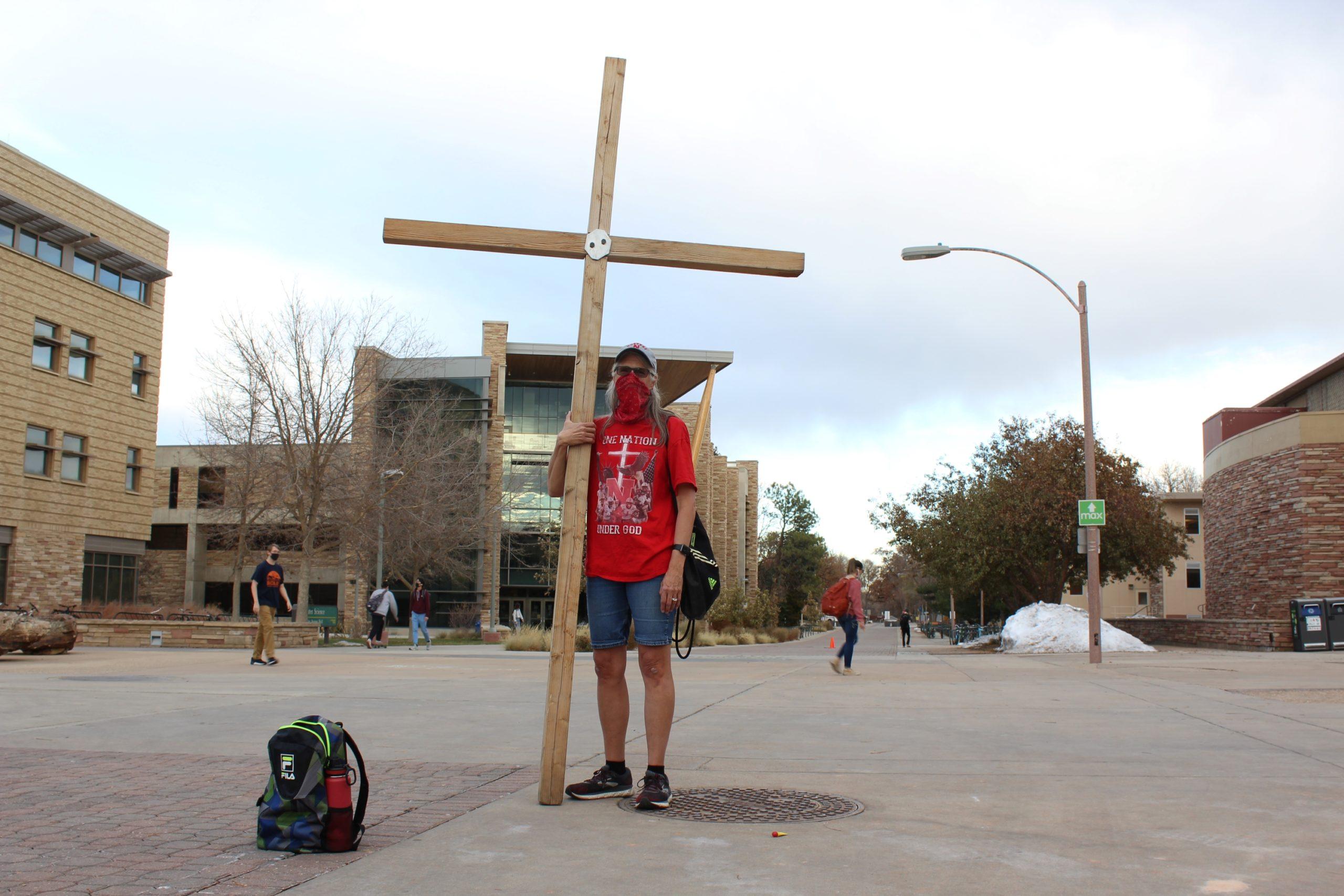 Editor's Note: This is a satire piece from The Collegian's opinion section. Real names and the events surrounding them may be used in fictitious/semi-fictitious ways. Those who do not read the editor's notes are subject to being offended.
Every fall, the Colorado State University campus undergoes a familiar annual routine. The freshmen fill the dorms, the Clark Building becomes even more dilapidated and, most importantly, tabling returns to The Plaza.
Each year, as students return to campus, the brick-laden sidewalk outside the Lory Student Center fills with table enthusiasts, eager to hand you a flyer, persuade your political beliefs, convert you to a new religion or simply promote their student organization. To new students, hearing the barrage of electronic dance music from fraternity tables juxtaposed with the sounds of a 54-year-old Christian preacher may seem strange and annoying, but take it from me: Engaging with each and every person on The Plaza is truly an enlightening experience.
Underneath all the loud rhetoric is a simple truth: These people just want to hear and be heard."
Newcomers to campus will likely notice first the religious tables and speakers. They're hard to miss, since they're usually waving provocative signs, carrying giant crosses or laying out blankets and meditating. While the preachers can often seem abrasive, offensive or simply unapproachable, I promise that sitting down and discussing your religious beliefs with them is always a positive, respectful and calm discussion.
The preachers may be shouting about the afterlife, scolding students for being gay or yelling about how abortion should be a crime, but underneath all the loud rhetoric is a simple truth: These people just want to hear and be heard. If you pause for a second on your walk to class and sit down for a brief discussion with any preacher on campus, you'll find that they'll drop that outer wall of extremist rhetoric and engage in a calm, civil discussion about their beliefs more often than not. Give it a shot!
Besides the self-proclaimed prophets, though, you'll find the second-most fiery group of people on The Plaza are the political activists. Whether it be conservatives peddling Among Us stickers or leftists touting their support from Danny DeVito, political discourse on CSU's campus is always calm, collected and understanding.
Since CSU's political science programs is one of the most well-respected in the country, it only makes sense that the marketplace of ideas is alive and well on campus. If you're walking down The Plaza and see one of Turning Point USA's famous "free speech walls," be sure to leave a note supporting your own beliefs. What's the worst that could happen?
The religious folks and political organizers are far from the only people to organize on The Plaza though. Almost any day of the week, you'll find fraternities, environmental groups, Associated Students of Colorado State University candidates, Fort Collins government officials and local businesses splattering the brick sidewalk with chalk, handing out hundreds of flyers and blasting music at window-shattering volumes.
Simply put, there's an incredibly diverse collection of organizations that table on The Plaza, each one unique in their reason for being there. I encourage each and every CSU student to pause and read their messages in chalk on the sidewalk, grab one of their flyers, engage in a healthy dialogue and maybe even go to one of their organizations' meetings. After all, that's what these people are here for — civilized, orderly and friendly discourse with college students.
Dylan Tusinski can be reached at letters@collegian.com or on Twitter @unwashedtiedye.