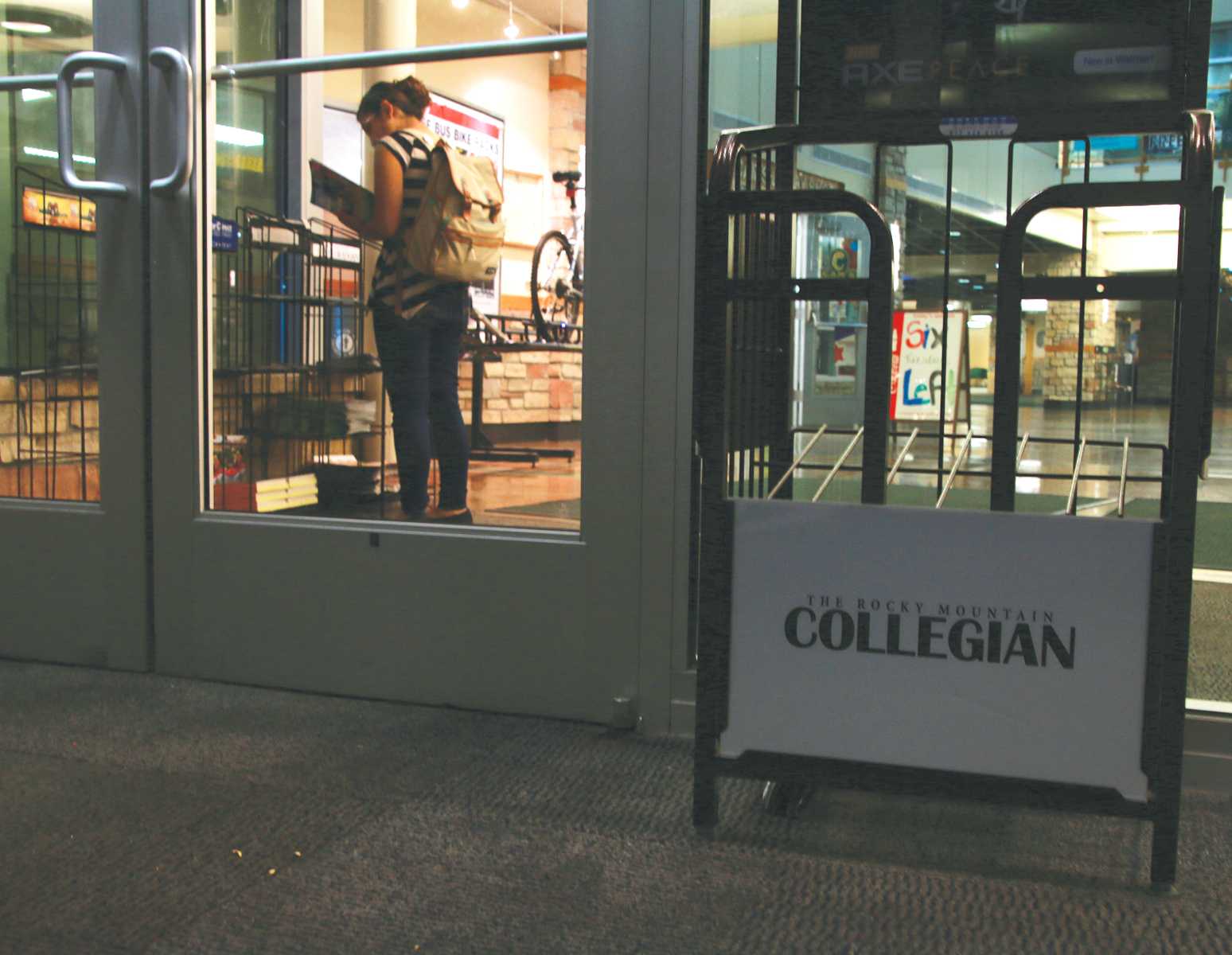 Editor's Note: Traditionally, graduating seniors working at The Collegian are given the chance to write a farewell note at the end of their tenure at CSU.
In fourth grade, we were asked to make paper dolls of ourselves working in the future. I made a paper doll of myself as a reporter. Unsurprisingly, 10 years later I found myself working as a news reporter for The Rocky Mountain Collegian. 
Writing was my first love and writing for work had always been a dream of mine, so I am beyond grateful that I got a taste of it working for The Collegian. The experiences I gained while reporting here cannot be quantified, and I will never forget the pride I felt the first time one of my articles was published in the paper. I know my fourth-grade self would be proud of me too. 
I recently reconnected with a newspaper editor that came weekly to teach my fourth-grade class. While reading one of my stories out loud, he commented that I would one day have his job. I still hope he's right because I can't imagine pursuing any career that doesn't involve writing. I think working for the The Collegian set me on the right path.
I spent my last year on the The Collegian news desk as the beat reporter for the Associated Students of Colorado State University. I covered events in the past, but I never previously sat through many ASCSU meetings with the intention of publishing an article about it that same night. While it wasn't always easy, I was glad to experience political reporting and finding the most important bits to report on during a meeting. One of my biggest vices as a reporter is the tendency to write too much, so it was interesting to learn how to shave down articles to only tell exactly what a reader needs to know. This is important for any reporter, and I'm glad I have this experience as well. 
Going forward, I hope to continue to discover my love for writing and develop my talents. I have a long way to go, and it isn't an easy job, but I'm confident the experience I've gained with The Collegian prepared me to continue working toward my childhood dreams of reporting and writing. 
I would also like to thank the wonderful Collegian staff and every editor and director who has worked with me these past three years. The talent and dedication these people give to Rocky Mountain Student Media is something I can only dream of, and I'm grateful I had such amazing role models as I learned and grew as a reporter through working at The Collegian. I wish everyone the best, but I'm confident everyone who works for the news desk will find personal success in any future endeavors, as I am sure the same will go for me.
Ceci Taylor can no longer be reached at news@collegian.com butt can still be found on Twitter @cecelia_twt.