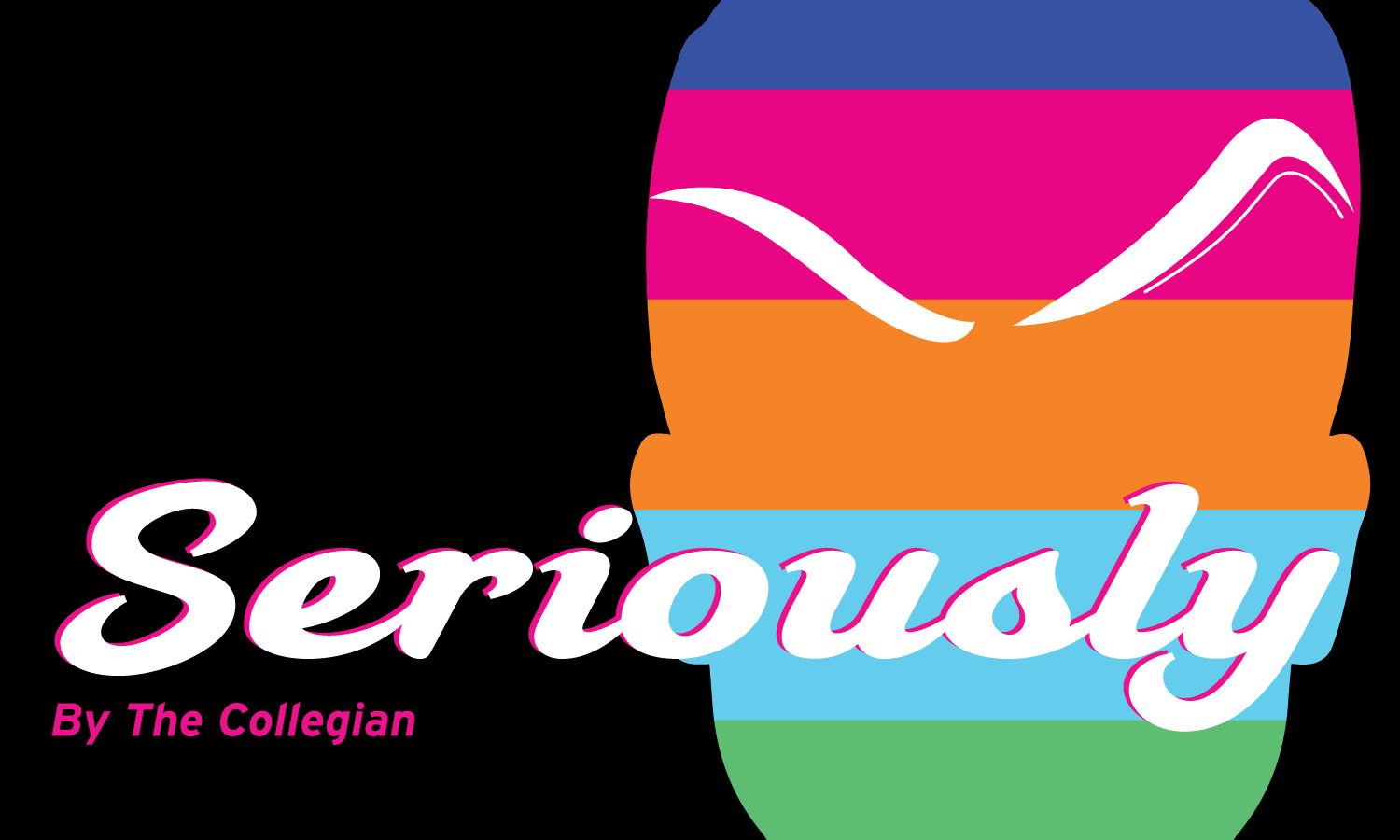 Editor's Note: This is a satire piece from The Collegian's opinion section. Real names and the events surrounding them may be used in fictitious/semi-fictitious ways. Those who do not read the editor's notes are subject to being offended.
FORT COLLINS, Colo.— As day 962.4 trillion of the pandemic approaches, Colorado State University students are beginning to feel there is an end in sight with the same level of assuredness they had during their midterm exams. 
Thanks to Facebook and conservative grandpas everywhere, we're well aware that this whole "situation" will leave lasting scars that will carry over into post-pandemic life. 
In fact, wishes for an end to the pandemic have been a unifying theme across political parties. Everyone agrees that they want to go back to the slightly less apparent dumpster fire that is "normal life."
But the students have a different idea. After a year of late night Ramband excursions and unmasked Spikeball soirées, in addition to the general filthing up of CSU's campus and the greater Fort Collins community in every way their scholarly minds could fathom, the public has finally recognized that the students just don't want the pandemic to end.
We want to make the community a good place for everyone, and by everyone I mean only myself." -Thomas Tompkin, leader of pandemic longevity movement
"The pandemic has more benefits than we give it credit for — benefits that are totally proportional to the costs because naturally all students always undergo cost-benefit analyses before making any decision," leader of the movement and business major Thomas Tompkin said.
Swye Pea, a fourth-year student in the College of Business, noted that he doesn't want the pandemic to end because without his signature mask and sunglasses getup, it would be much harder to slip undetected past all the Tinder dates he stood up as he encountered them on campus.
"A division between my professional and personal life is really important to me," Pea wrote in an email sent from his graduate instructor's bed. "People dying is bad and all, but instead of considering how my actions impact others, I prefer to focus on how cool I look while holding up a dead fish."
Reasons behind the intense desire among college students may be even stronger than their pent-up libidos. 
"Before the pandemic, I never realized how much I despise the looks on other peoples' faces," fourth-year fashion major Majorie Frowning shouted over the rave music piped into Old Town Square as part of a compromise with ASCSU to continue U+2 housing restrictions. "I'm tired of seeing Brads and Chads who prance around dressed to the nines with their lacrosse sticks and Nike socks with faces that are inexplicably flattened down or puffed up by some combination of lack of sleep, privilege and (Pabst Blue Ribbon)."
Frowning went on to explain that an added benefit of mask mandates is that they help mask the scent of perfume and Juul vapors radiating off of their bodies.
In addition to not having to witness the existence of other human beings, some students love the pandemic because of the way it enables them to fade from public existence.
"It's going to be a lot harder to hide the fact that I'm having a panic attack every Wednesday in econ class," first-year interdisciplinary liberal arts major Bada Mat said. "I also don't know how I would ever readjust to the feeling of wind on my face after doing nothing but sitting on my couch for 12 months straight. … Not that I think to wear a mask when I go outside even now."
Some students have even faced challenges but stuck with the movement because it's objectively the right thing to do.
"I'll be happy not to have to social distance from my cat anymore," Swe-ty Palmer said, who has lost the capacity to determine whether their arms should go on the top or the bottom when they hug someone. "But shaking other people's hands now makes me more nervous than going to a job interview."
No matter their reason, this coalition of students is paving the way for many more years of pandemic life. "We want to make the community a good place for everyone, and by everyone I mean only myself," Tompkin said.
To aid the pandemic longevity movement, please consider planning a trip, hosting a wedding or heading to an indoor happy hour today. 
Abby Vander Graaff can be reached at letters@collegian.com or Twitter @abbym_vg.