Seriously: Frat wins Nobel Peace Prize for feminist allyship
Corinne Neustadter
February 17, 2021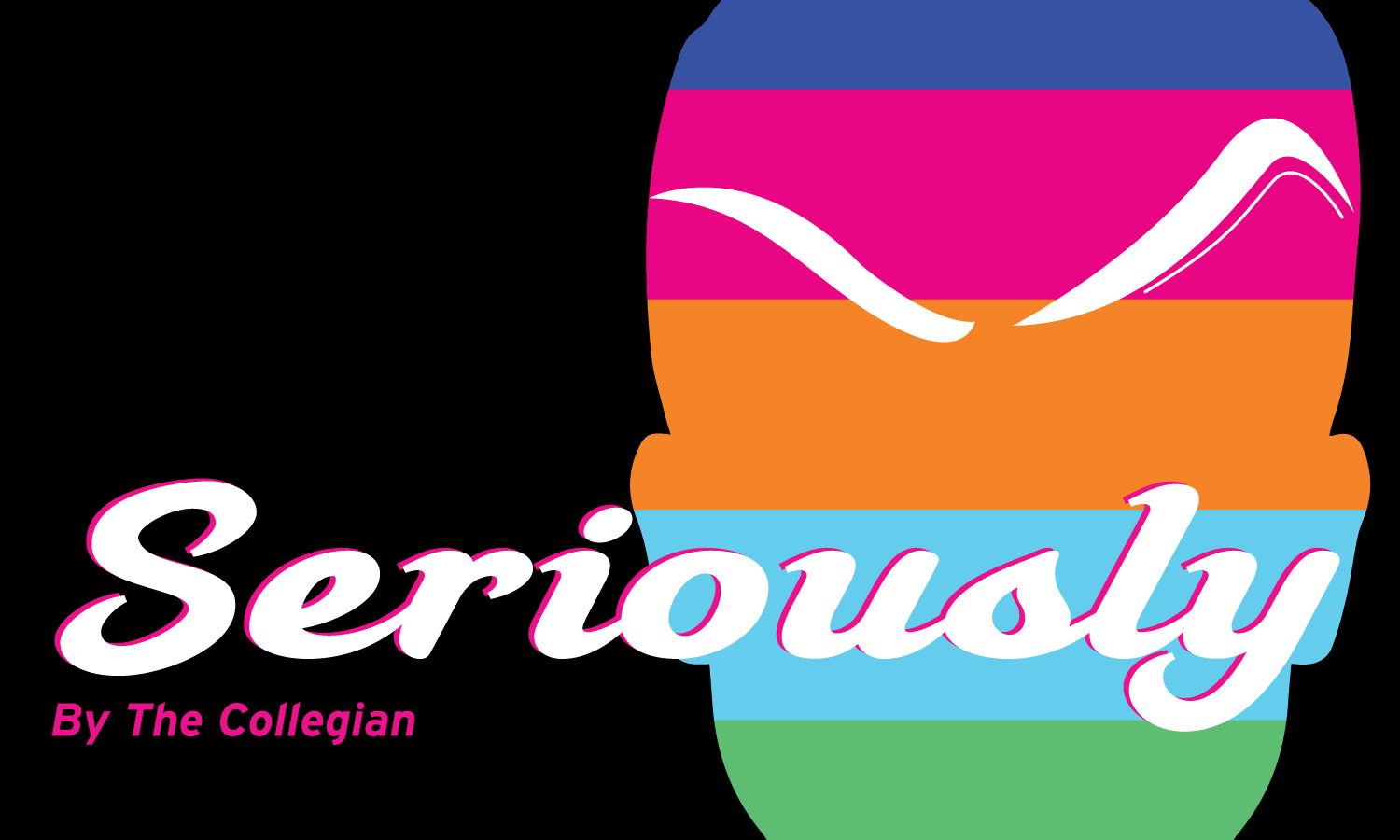 Editor's Note: This is a satire piece from The Collegian's opinion section. Real names and the events surrounding them may be used in fictitious/semi-fictitious ways. Those who do not read the editor's notes are subject to being offended.
FORT COLLINS, Colo. — The announcement of the 2020 Nobel Prizes this past week proved a historic and surprising achievement for one particular organization here on campus. Kappa Kappa Cosine, a Colorado State University recognized fraternity, received the Nobel Peace Prize for their work in advancing women's equality and furthering the feminist cause. 
It is the first time in history an American fraternity has been chosen for the Nobel Peace Prize, and it is the first organization from Colorado to be awarded a Nobel Prize.
Community reactions to the selection were mixed, with more than a few CSU students expressing their outrage.
"How the f*ck did a fraternity win a feminist award?" second-year family studies major Angie List remarked.
The Women and Gender Advocacy Center declined to comment. 
Still, Kappa Kappa Cosine's selection is seen as a validation of the Greek system in the United States despite its mixed image on college campuses. Fraternities everywhere rejoiced, and liquor stores across the country reported shortages of both Natural Light and Pabst Blue Ribbon shortly after the announcement. 
When asked about their outstanding contributions to humanity, Kappa Kappa Cosine's members were gracious.
"Look bro, we were just trying to get the University off our back," President Chad Spitzer remarked.
The fraternity's feminist agenda sparked from "needing to look good in front of the CSU admins" for fear of being shut down in light of their house outbreaks and past violations.
In a classic non-sequitur, CSU's pandemic-centered social norming campaign inspired Kappa Kappa Cosine to institute a feminist-centered social norming campaign of their own. For the past month, the fraternity has instituted a consent awareness campaign to educate members when having sexual relations.
In the College of Business alone, class engagement among women is up by 200% simply because Kappa Kappa Cosine's members are speaking less."
By all accounts, the "No Ask, No *ss" campaign has been very successful in encouraging members to see their romantic partners as equal human beings, and it is possibly the most any frat has ever done for feminism itself.
According to Fraternity and Sorority Life, women have been leaving positive feedback for Kappa Kappa Cosine members in the Lory Student Center office since the campaign's inception. The most "consent compliments" have gone to Spitzer, whose desk, door and bed all now feature an overhanging campaign poster adorned with a peach to remind him of the most basic question he should ask before sex.
However, Kappa Kappa Cosine's activism does not stop there. All members are required to attend weekly meetings to learn how to talk to women "more equally," member Dave Adde said. These meetings include "listening and talking" trainings, focusing on how members can show up as better allies for women.
For example, members are encouraged to actually listen to their female classmates and consider their opinion rather than interrupt them. They are also discouraged from referring to women by derogatory phrases such as "b*tches," provided they are not talking with anyone who is a member of Kappa Kappa Cosine.
"Man, this training has been so helpful to me," Adde remarked. "I didn't even know I should be listening to women when I'm not hitting on them. It's really interesting to hear their opinions now that I'm not speaking over them."
Several professors have noticed a difference in their classes' demeanors. In the College of Business alone, class engagement among women is up by 200% simply because Kappa Kappa Cosine's members are speaking less.
The Nobel Prize Committee sees Kappa Kappa Cosine's actions as historic for men.
"By simply acknowledging the humanity of women, they are engaging in unprecedented male feminist allyship," and they hope that the fraternity's actions will spur further action, according to a selection committee member.
With this sentiment and their contribution to humanity at large, it is expected that Kappa Kappa Cosine's prize will pave the way for other Greek organizations to change society at large and will catalyze them to do the bare minimum in their communities for external validation. Hopefully, having the chance to earn the world's highest honor — outside of their universities, communities and classmates — will finally catalyze Greek organizations to do more for the feminist cause.
Kappa Kappa Cosine will be lauded for their contributions on campuses for generations to come by simply doing the bare minimum. Their historic achievement proves once and for all that there are no limits on achievement when a bunch of rich white dudes need to save face.
Corinne Neustadter can be reached at letters@collegian.com or on Twitter @cneustad.