Campus in Contention: Reporting and the protest paradigm
Laura Studley
February 5, 2021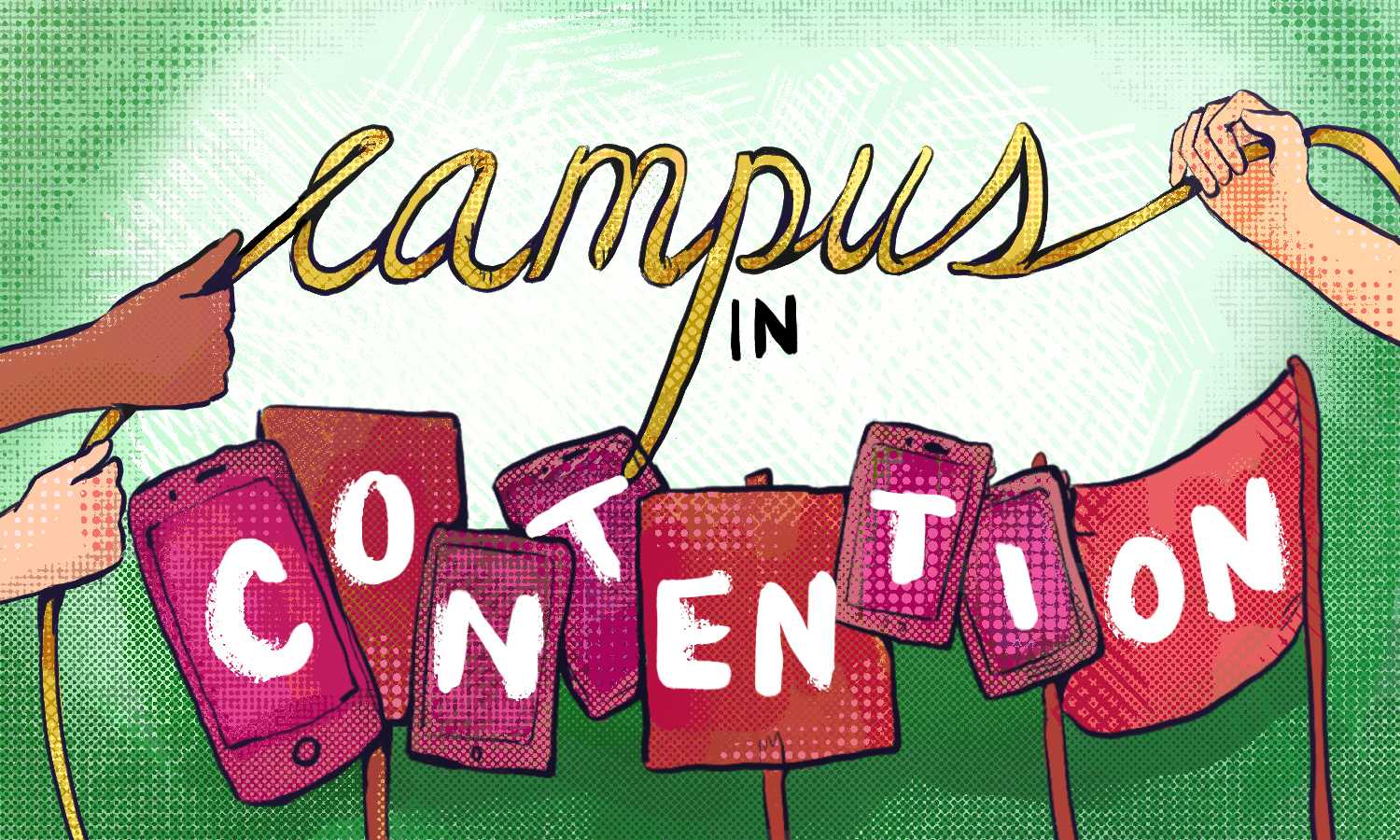 Editor's Note: 'Campus in Contention' is an editorial series by The Collegian staff that examines conflicts in our community surrounding diversity, equity and inclusion and proposes solutions for how we can move forward. Read part one. Read part three. 
Protests this past summer amplified the cry for justice tenfold.
Since the death of George Floyd, Breonna Taylor, Elijah McClain and so many more, people have taken to the streets in demand for change — change that still has yet to happen.   
"Between (May 26, 2020), the day after Floyd's death, and (Aug. 22, 2020), (Armed Conflict Location & Event Data Project) records over 7,750 demonstrations linked to the (Black Lives Matter) movement across more than 2,440 locations in all 50 states and Washington, D.C.," according to ACLED's website. 
Journalists all over the country covered demonstrations, sometimes for a majority of the day, dodging rubber bullets and tear gas alongside their community members. 
But was it different for journalists covering the events of Jan. 6 in Washington, D.C.? 
On that Wednesday, protesters converged on the United States Capitol, leaving five people dead. 
"White supremacy and racism doesn't die or go away, it just hibernates for a little while and then comes back," said Tori Arthur, a Colorado State University journalism assistant professor. "(The events of Jan. 6) will have a lasting impact on the United States. I don't think anybody will ever think about security in any place, in any government building, the same way ever again."
Multiple media outlets rushed to find answers and cover the events as they unfolded. But was there an expectation to treat this demonstration differently than the ones in the summer because these protesters were predominantly white? How can local journalists cover these protests responsibly, diligently and fairly?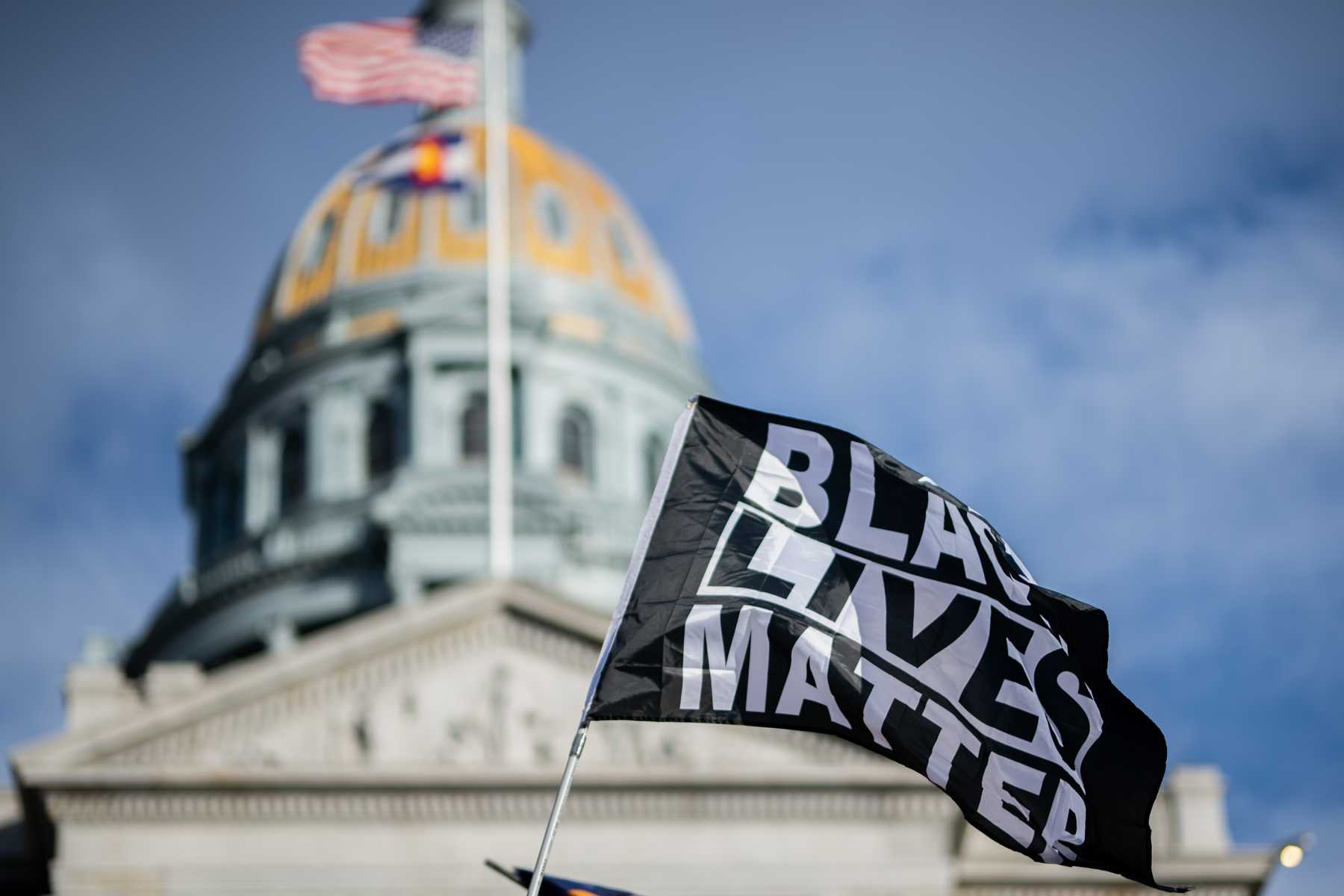 Arthur explained that in the wake of the incident that happened at the Capitol, the media is beginning to recognize that outlets need to be more "mindful of how they are characterizing these instances," but even so, there is still a long road ahead.
"There aren't very many Black and brown people in newsrooms across America," Arthur said. "And so these events are being essentially narrated by predominantly white journalists who are not necessarily versed in issues related to race and identity and the ways in which stereotyping can come in." 
In a 2014 study titled "Triggering the Protest Paradigm: Examining Factors Affecting News Coverage of Protests," authors describe the protest paradigm as a pattern of news coverage that perpetuates negative ideas about demonstrations, including highlighting violence and property damage, thus influencing the "public opinion against the protesters and privileges sources from or supporting the government."
Arthur explained the protest paradigm through her own experience at West Virginia University. 
There was a WVU tradition that when the football team won their game, people would take to the streets, disrupting traffic and burning couches, she recalled. Arthur explained there was a difference in the language used to describe these individuals in the media in comparison to those protesting. 
"(Participants were described as) kids having fun, … as partiers," Arthur said. "They were destroying property … setting illegal fires … swarming businesses, … but the language that was used to describe them, because they were primarily white and male, was much different from the language that is frequently used in the media to describe people who are protesting."
Words like agitator, looter, disruptive, resistant, chaotic and riot are all examples of language journalists should avoid when reporting on specific instances, Arthur said. 
She said this type of coverage can shift the public's perception of these demonstrations. She used her family as an example.
"My Black family is using racially coded language to speak about people within the Black Lives Matter movement, and it's because of what they've consumed in the media," Arthur said. "It's highly, highly persuasive. … It will make people, even who would agree with basic ideas about human and civil rights, say 'I don't want any part of this because this is violent and it's thuggish.' It's a powerful phenomenon."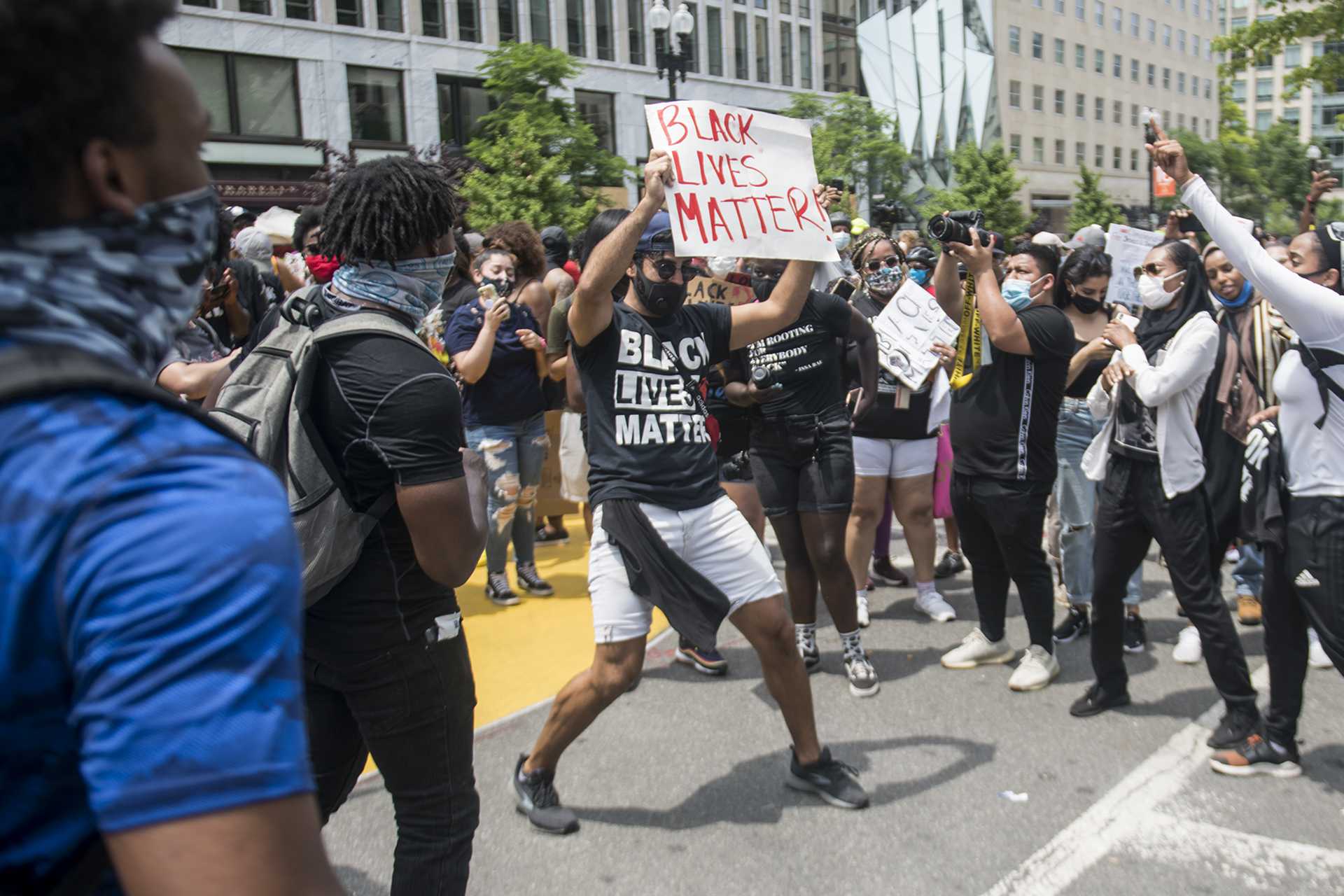 According to data provided by ACLED, peaceful protests were reported in over 2,400 locations around the United States last summer. Violent protests have been recorded in less than 220 locations, "under 10% of the areas that experienced peaceful protests."  
The Denver Post reporter Noelle Phillips explained that it would be irresponsible not to report on the property damage and the events happening. It's the job of the journalist to document what is going on at that given point in time, she said. 
"If violence happens, that's going to become the focus of the story," Phillips said. "If somebody pulls out a gun and fires a shot at what previously was a peaceful protest, then that's going to rise to the top of the story, and we cannot ignore it. It'd be irresponsible to ignore it."
However, Phillips explained that putting things into context is important, asking questions about why these protests are happening, why people are reacting the way they are. 
Additionally, Arthur also places an importance on providing context for readers.
"We have to think about what happened on Jan. 6 in the context of this long history of supremacist violence (and) terror," she said. "The media has to do a better job of contextualizing that terror, historically, because it's so easy to brush these incidents aside. I think we need to make sure that we are accurately situating what happened in the history of this country because it's not a unique incident."
Phillips said that readers will perceive coverage differently. Some will view protesters as heroes while others will say they are criminals, she said.
"I always say, I can write all day long, all the facts and what happened, but I cannot control how someone interprets what they are reading," Phillips said. 
Denverite and Colorado Public Radio reporter Kevin Beaty said that the protests that took place after Floyd's death solidified the importance of responsible reporting.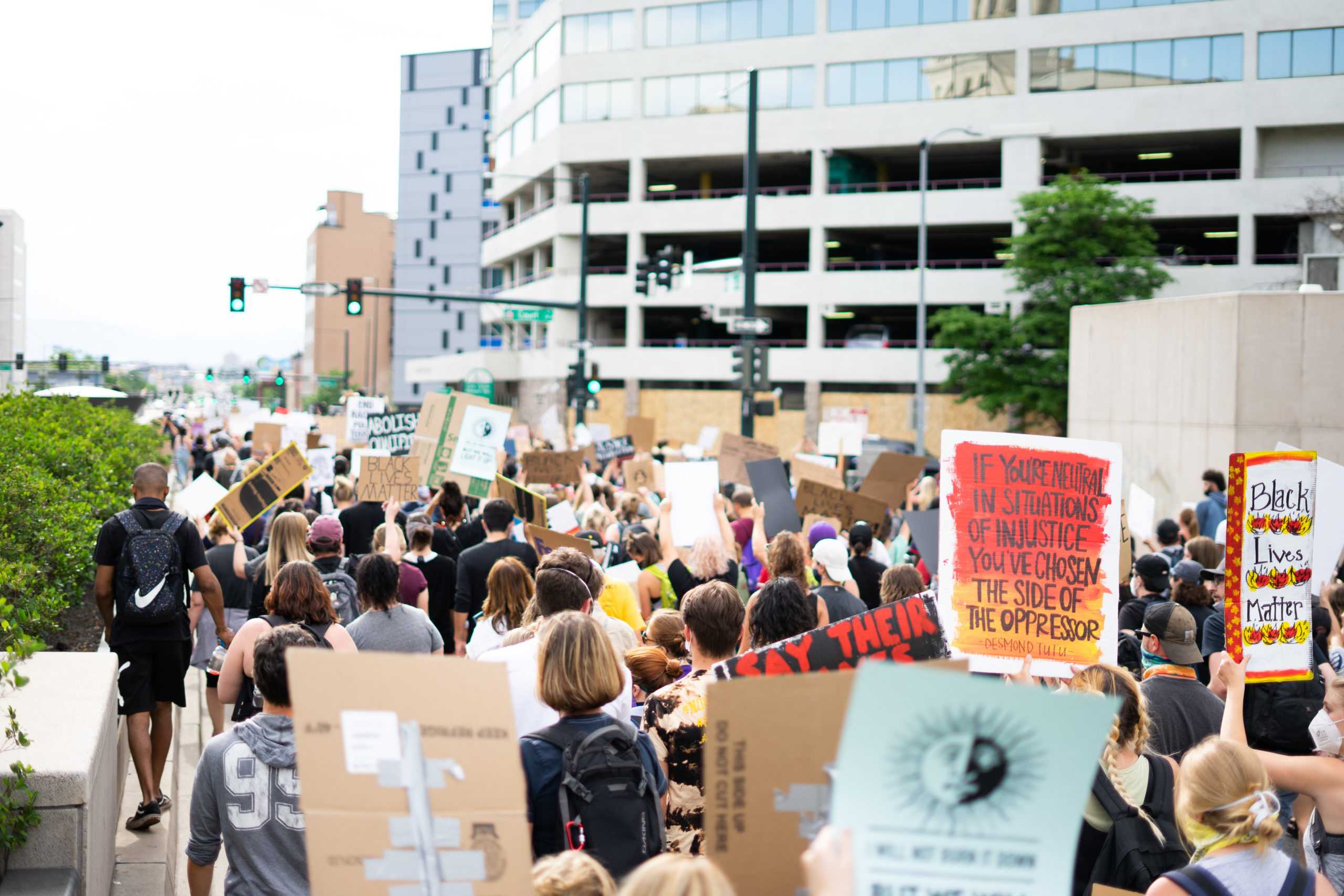 He explained that people who were asking to be listened to had the opportunity to be heard. But with so many protests that were happening daily, it was difficult for a smaller publication to cover each and every event. 
He discussed having trouble distinguishing which articles would actually add to the conversation, and which would get lost in the sea of information.
"When I think about how these things are covered responsibly, I really think these sort of pressures from editorial manner and pressure to deliver something that the uninitiated might care about," he said. "I really don't want to minimize the message … (but) these protest messages … we've covered 20-30 days of this, do we write the same story again?" 
We're not just covering demonstrators, we're covering our neighbors."–Esteban Hernandez, Denverite and CPR reporter
In the journalism industry, there is a need to be first, Beaty said. Get to the source first, uncover the story first, publish the article quicker than your competitors. 
Beaty said that as journalists, reporters must stop chasing the "adrenaline binge" in an attempt to get information out as fast as possible because that leads to providing inaccurate facts and misses the opportunity to actually speak with people. 
"I don't know how you stop the speed race that the entire industry is engaged in without everyone doing it together," he said. "Just listen to the people who are out there. Don't forget to mention the entire nuance of the things you saw that day. The protest began, and (you) only talked about tear gas going off; it would clearly miss a chunk of the day."
Denverite and CPR reporter Esteban Hernandez did not anticipate the high level of response from the Denver community during his time covering protests this summer, but he understood the importance of being there and listening to community members.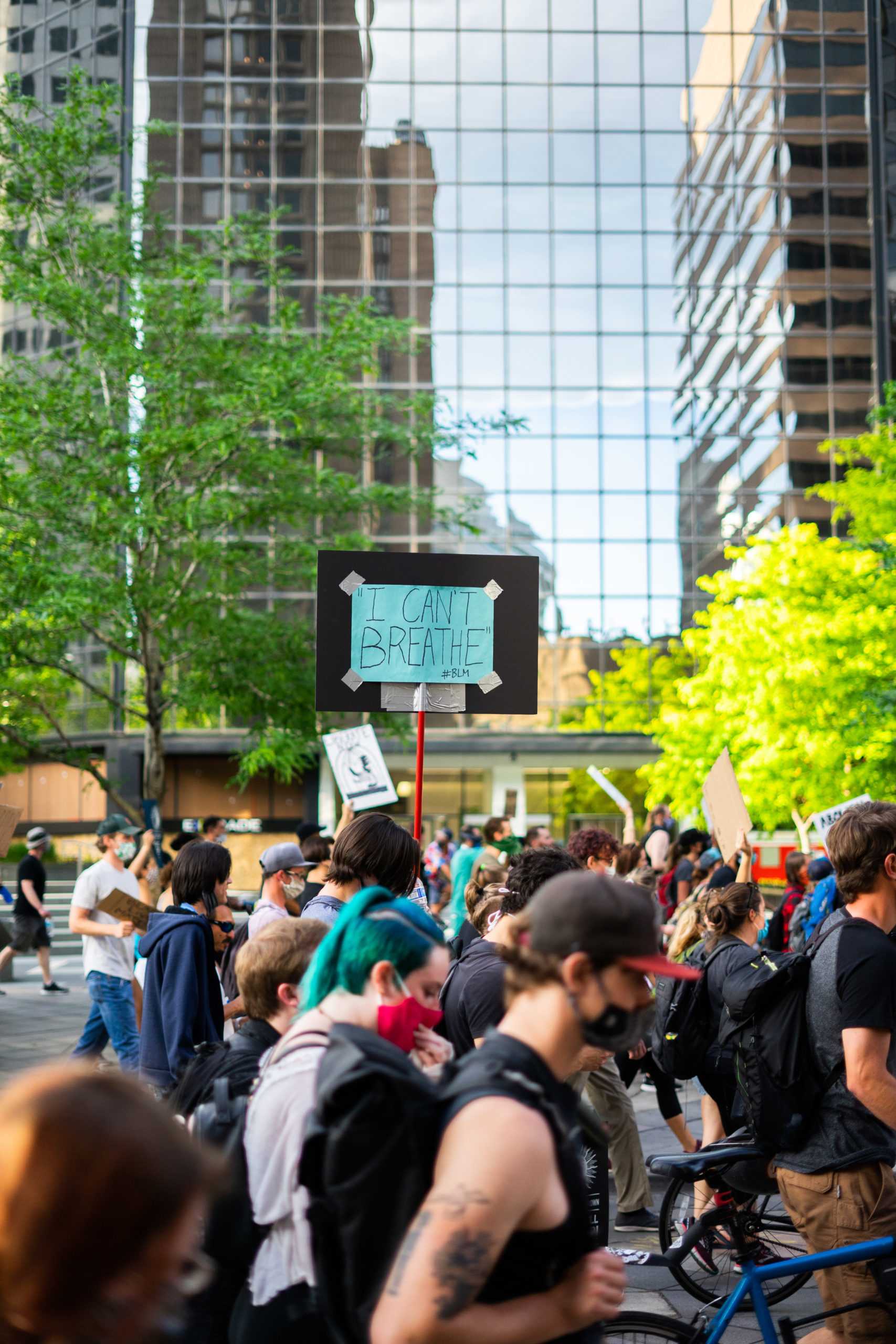 "Part of the reason people are demonstrating is to call out racism and try to combat it and try to end it," Hernandez said. "We know that journalism as a whole has done a pretty sh*tty job of covering people of color over the years, so I think the protests have been a way to make sure we build trust in the communities that we cover." 
He explained journalists have the responsibility of making sure reporters do things that do not harm the communities they're covering. 
"We're not just covering demonstrators, we're covering our neighbors," Hernandez said. 
He said reporters need to educate themselves and reach out to the communities with the intention of learning, not to get an interview. 
"One of the things that wasn't taught to me in (journalism school) is that sometimes you just talk to people because you just need to talk to them," he said. "It doesn't always have to be a story. You should grab coffee with somebody and catch up and learn something that will help inform your reporting." 
Hernandez also echoed Arthur's thoughts when discussing the importance of language. He used the word riot as an example, saying it was a loaded term. 
"We just didn't think it was an accurate depiction of what was happening," he said, referencing the protests last summer.
At an Aurora City Council meeting, he recalled council members referring to the demonstrations in Denver as the "Denver riots." Hernandez remembered being surprised, stating that it was an inaccurate description. 
"It was like, 'Wait a minute, is that how people in Aurora are perceiving this? Is this how some elected officials in Aurora think of what's happening in Denver?'" he said. "This was in a public meeting in a public setting and they were comfortable enough to call what was going on in Denver 'riots.'"
In January, when conflict ensued in the U.S. Capitol, major outlets like The Washington Post, CNN, NBC News and CBS News characterized D.C. protesters as "rioters." 
CSU communications professor Martin Carcasson explained that it is easy for people to want to label events like this. 
"Some of those things are good, some are problematic, but likely justified in some ways, and some are obviously very bad," Carcasson said. "People will inherently pick the terms that fit their existing narratives — best case for their side, worst case for the other side."
In the past, primarily white demonstrators have been afforded the term "protester" rather than rioter. 
"We have to make sure that as people who study journalists, as people who are in newsrooms or who are going into newsrooms, that we're bringing a sense of cultural awareness so that these double standards do not exist," Arthur said. 
With the public's perception of social justice in the context of protests being heavily influenced by the media, journalists must proceed with caution. 
"When people are in the streets and they're saying 'Stop killing us,' and you're using racially coded language, or you're using language that paints these people as agitators, that's problematic," Arthur said. "It can sway the public's opinions of people who are doing what they need to do just to be treated as human beings."
Being straightforward and getting to the point is the duty of reporters, Hernandez said. Additionally, Arthur explained that just stating the facts, without using racially coded language, is responsible journalism. 
However, Phillips said that even if facts are presented, people will still be critical. 
"They don't like what you write about, so they get mad at the facts," she said. "There's nothing I can do about that. All I can do is write about what happened, give you the facts on a plate, and if you don't believe it or you think I'm biased because the truth hurts, I can't control that." 
Close to home
In Fort Collins and on CSU's campus, residents were no stranger to the demonstrations happening this past summer.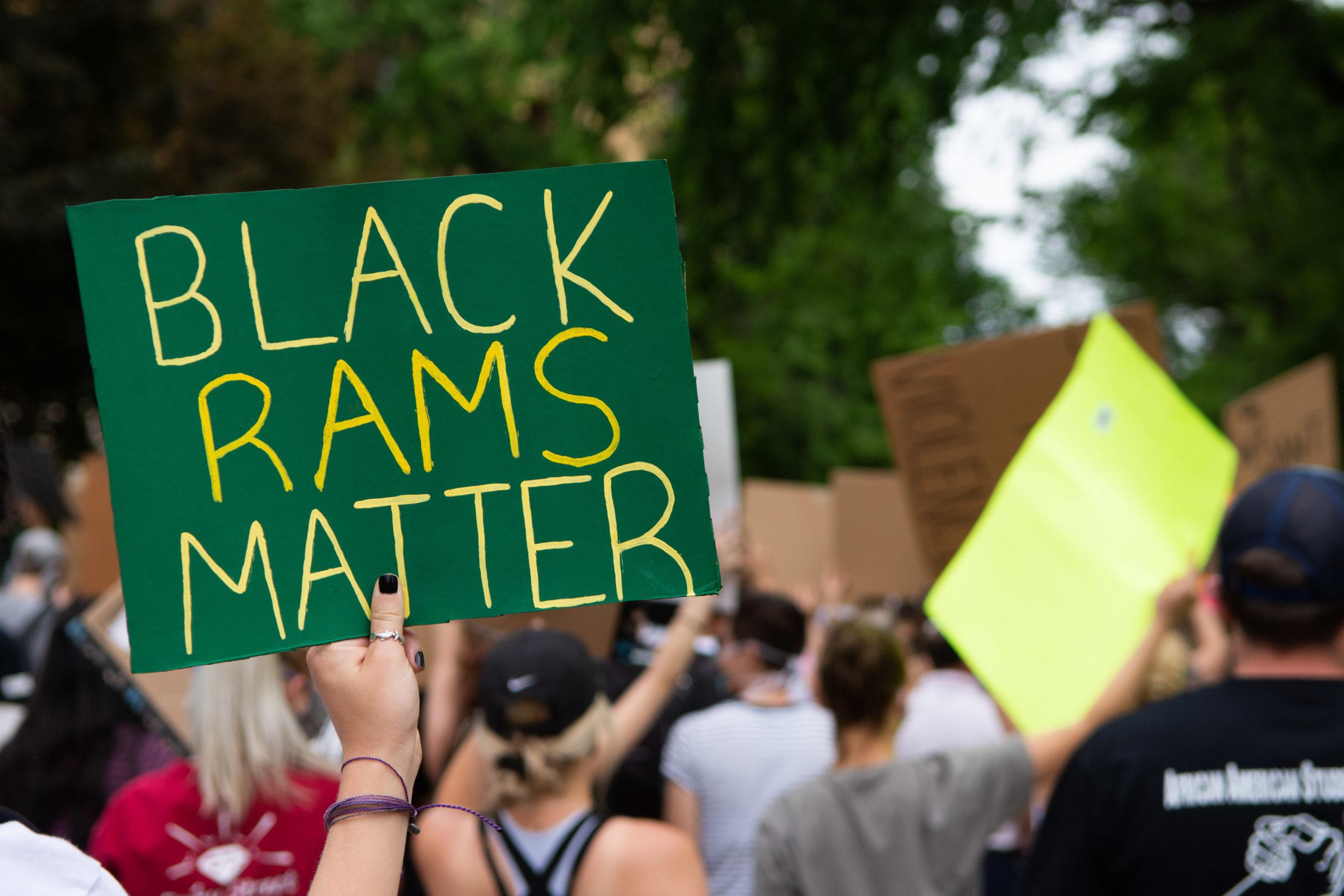 The Collegian covered a multitude of events held by local community members and organizations.
"We recognize the pertinence and the necessity of these protests and are working to make our coverage reflect the nuances of the situation and the impact it has on the Fort Collins community and the entire world," a May 2020 letter from the editor read. 
During the summer, most demonstrations in the Fort Collins area were peaceful, with Fort Collins Police Services Police Chief Jeff Swoboda stating he was proud of the community for exercising their right to protest.  
"A safe community requires open communication, diverse perspectives and a foundation built on trust," Swoboda said in a statement released June 1, 2020. "Let's keep having the important conversations, even when it's difficult. Especially when it's difficult." 
And even in instances of violence, The Collegian attempted to not make any assumptions. Video links were included for readers to watch the events unfold rather than the reporting including descriptive details. 
On June 11, 2020, The Collegian produced a digital edition that captured the events happening around Fort Collins and the country.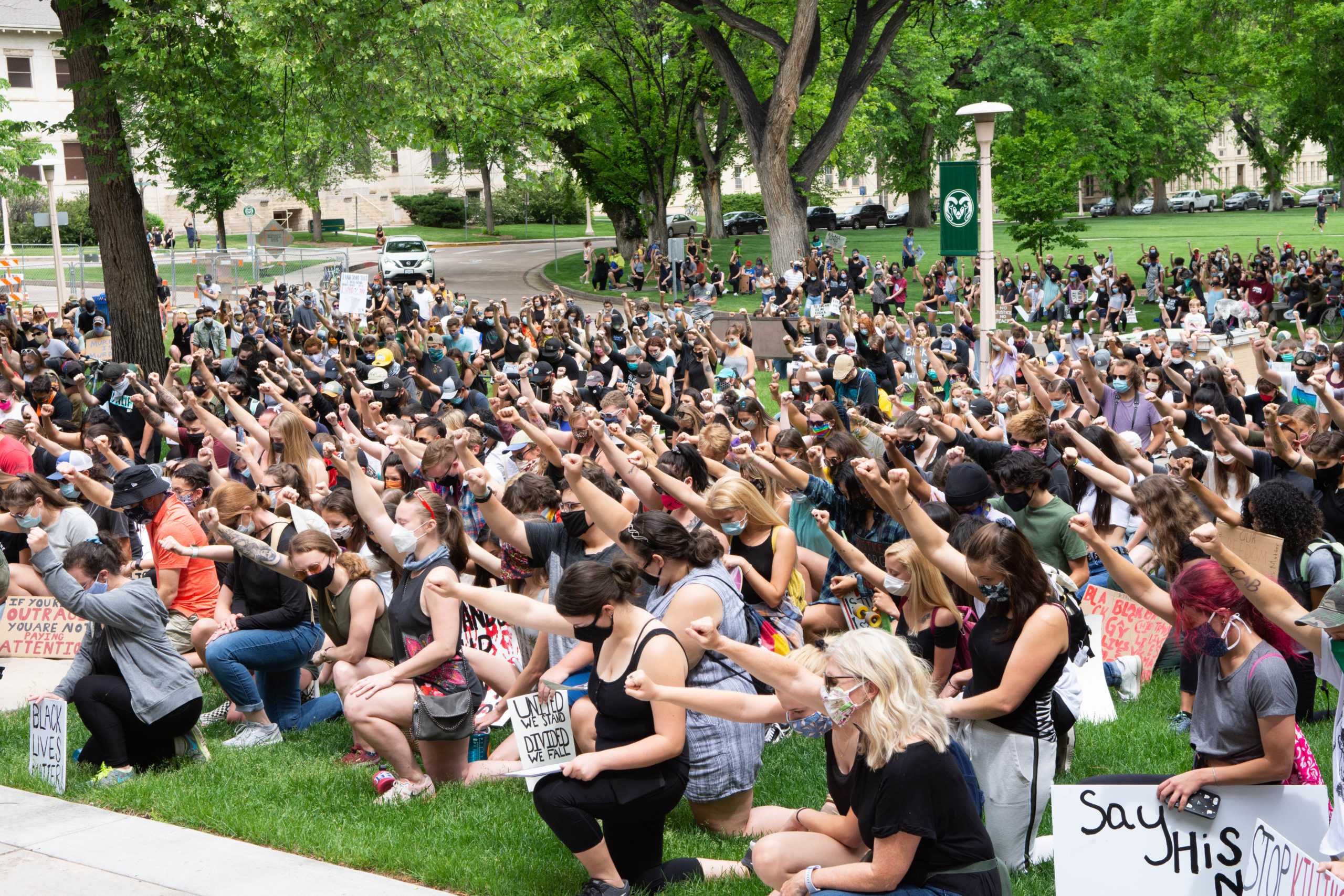 Spread thin, reporters shared the same struggle Denverite faced. Students were home for the summer. There were just not enough people to cover everything that was happening. Plus, most students at The Collegian, reporter or editor, were not being paid for the work they were doing at the protests. 
But that did not deter what few writers The Collegian did have.
There were multiple demonstrations that occurred on campus and each brought members from the CSU community. 
At these events, Collegian reporters talked to multiple attendees, walked the routes, listened to speakers and reported on what happened. Our coverage kept a couple goals in mind: no sensationalism, no angle, no bias. Only facts.
And though The Collegian is trying to maintain those goals, we, as student journalists, still have a lot to keep in mind. 
Journalists have the responsibility to cover demonstrations in a way that places care and attention to why these protests are happening. To not forget the reason behind the movement. To listen to the community members' stories and to understand the harm that has been done by journalists in the past. To reestablish trust and learn to be better along the way.
Editor's Note: A previous version of this article contained misleading information about student compensation. The information has been corrected.
Laura Studley can be reached at news@collegian.com or on Twitter @laurastudley_.