Rodenbaugh: Dear readers: Thank you; Support student media
Mikaela Rodenbaugh
May 12, 2019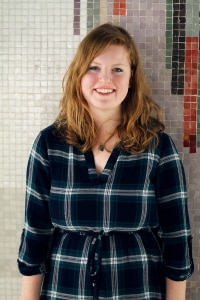 Editor's Notes: Traditionally, graduating seniors working at The Collegian are given the chance to write a farewell note at the end of their tenure at CSU.
The time has come for me to write my goodbye column, and I can't help but feel that it came too soon. After three years of service at The Collegian, first as a webmaster, then a managing editor and then finally as a digital production manager, this newsroom has been a constant part of my life in a time when everything else felt subject to change.
When I joined The Collegian, I had already spent the previous three years of my undergraduate degree scheming for a way to get my foot in the door. Who were these fantastic, cool kids who got to put together the paper every day? I wanted to know them. I wanted to be one of them.
And now that I've gotten here, honestly, I never want to leave. But all good things come to an end, and I know that the future has more in store for me.
What can I say except thank you to the wonderful staff members and the general institution of The Collegian?
Thank you to the outgoing 2018-19 editorial board. Thank you to the pro staffers at Rocky Mountain Student Media Corporation. And thank you, dear readers.
In this newsroom, I came into my own. I learned more about myself and others, I gained lifelong friends and I experienced great loss and great joy. And I had the space to launch new projects and initiatives that have built my skills and my confidence in ways I couldn't have imagined.
If you're a student reading this and have ever wondered whether you should join student media, the answer is always yes. There are so many things to learn here, so many ways to grow and so many friends to make along the way.
If you're a member of the public and have ever wondered if there's a place doing things for this community that needs support, the answer is yes; you should support student media.
And make no mistake, there has never been a time more important to support student media. In the face of stolen newspapers and accusations of fake news thrown left and right — while struggling financially to make it in a market that prioritizes small, local publications less and less — please remember that this is an aspect of the campus experience that needs your support.
This is a community, but the coolest thing about it is it also supports the community. The Collegian has been and will continue to be the first line of defense for students, keeping them informed and shining a light on injustices in our community. I defy anyone who tells me that student media doesn't matter.
I'm proud of the work I've done in student media and the work our editorial board has done; it has been here where I've had the proudest moments in my life. So long, and thanks for all the memories. 
Mikaela Rodenbaugh was the digital production manager of The Rocky Mountain Collegian. She can no longer be reached at mrodenbaugh@collegian.com, but you may still reach out to her on Twitter @mikarodenbaugh.