With four campaigns vying for the titles of president and vice president of the Associated Students of Colorado State University, the 2017 ASCSU election season consists of more contenders for office than has been seen since 2014. Students will be able to vote for one of the four pairs of students April 3-5 on RamWeb.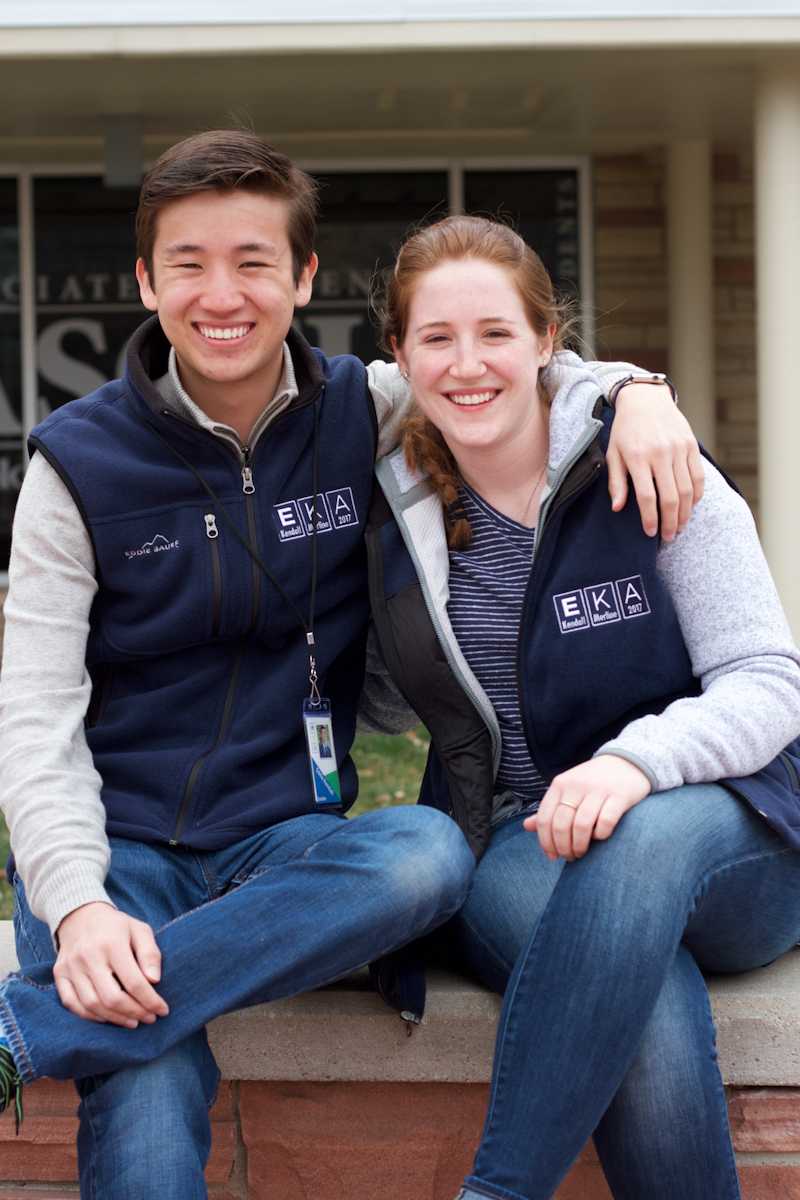 After considering the merits of all campaigns, the Collegian editorial board has decided to endorse the Kendall/Merline campaign for next year's ASCSU leadership. We are confident that Edward Kendall and his running mate, Kyrie Merline, are the best candidates for student body president and vice president for the 2017-18 school year.
Students will also have the opportunity to vote for Nick Bohn and Tristan Syron, Hailey Morton and Yuval Rosenthal, or Josh Silva and Michael Wells. Though the other three campaigns have articulated platforms that could really benefit the University, we as a board feel that the Kendall/Merline campaign has the best ideas and most relevant experience required for a successful presidency.
Throughout his involvement in ASCSU, Edward Kendall has exhibited a talent for compromise. He had a strong role in creating an amendment to the controversial Diversity Bill that resulted in its passage despite senate gridlock, and he even resigned from ASCSU in protest when the Diversity Bill initially didn't pass.
Kendall has also worked very hard in the past to change the Fort Collins "U+2" occupancy law, and may be able to again attempt student-friendly reform to this law as ASCSU president.
Kendall has set himself up for success by having deep institutional knowledge about the inter-workings of the University and a familiarity with the leadership of the City of Fort Collins. His ability to listen closely and react kindly, coupled with his extraordinary work ethic, have made him consistently stand out to those who work with him. Kendall clearly understands that in order to help the people he leads, he must first listen to them genuinely before acting. As ASCSU speaker pro tempore and director of community affairs, he demonstrated this strong leadership style consistently.
From a media standpoint, Kendall has shown an uncommon dedication to transparency with the press. He emphasizes that even if sharing honest and candid information may cast the student government in a bad light, transparency is for the greater good of the University. He is also an active member of the Rocky Mountain Student Media Board of Directors, where he seeks to foster a positive relationship between ASCSU and CSU student media.
When we reported last year that ASCSU was accused of non-inclusive office culture, Kendall was one of few senators who did not turn his back on the issue. Instead, he encouraged discussion about how the organization could change in order to create a better office environment.
Additionally, the Kendall/Merline campaign has a holistic approach to issues that shows attention to interconnected aspects of the issues they will address. Their "triple bottom line" incorporates environmental, social and economic sustainability, and they pay special attention to the issue of food insecurity among CSU students. By putting resources towards problems that plague students, but that get little attention, Kendall and Merline will do their part to better the University's present and future.
Though Merline may be an outsider to ASCSU, she is dedicated to making student government opportunities more accessible to students who, like her, have not always been deeply involved during their college careers. Student government operations often fly under the radar of the average Colorado State student, but they also serve to allocate the use of student fees — last year, the ASCSU budget was $2.5 million. Because of this, we support Merline's goal of making it easier for students of all majors to participate in how this money is spent.
Campaigns will conclude April 5 at 4 p.m. Whether or not they win the election, Kendall and Merline have expressed that they will continue to work on the issues they care about; this, we think, says it all. Kendall and Merline are dedicated to the students of Colorado State University and the community of Fort Collins. If elected, they will go above and beyond in order to create positive change for CSU students.
The Collegian Editorial Board can be reached at letters@collegian.com or on Twitter at @csucollegian.