Let me tell you a story.
In 2009, an unhappy high school student dropped out half way through his junior year at 16 years old, telling his parents that it was a colossal waste of his time.
After filling out piles of paperwork and retaking several algebra entrance exams, the student was accepted into his local community college.
He walked into his first ever college course, human sexuality, mortified by a room full of 20-somethings, with several students who were old enough to be his parents. After filling out a seemingly anonymous get-to-know-you survey, his professor unexpectedly read every form out loud to the class, effectively revealing the student's age to a room full of adults.
That was the beginning of my own college experience.
I hear my peers worry all too often about these so-called definitive paths you must take in college. You have to graduate in four years, when you are 22. You can't take a break. You enrolled in a university, and those are the rules.
During classmate introductions in August, I heard several students describe their standing as "super senior" or "fifth-year senior" in dismay. A number of my peers have exited advising appointments in shame, realizing that they might have to take on an extra semester of classes and dreading that they will not graduate "on time."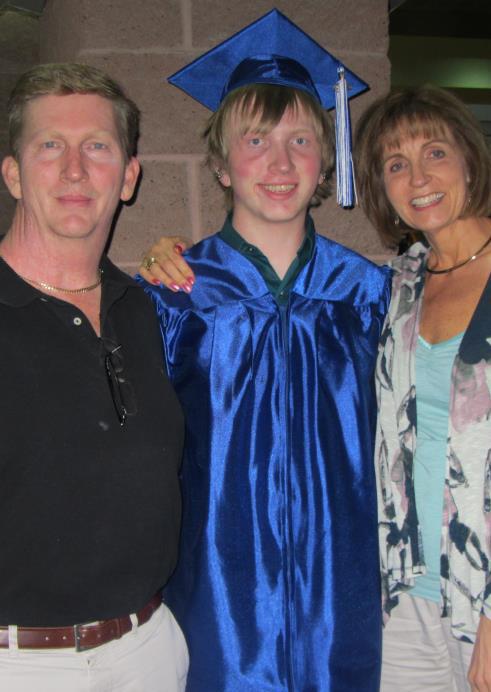 Let's jump back to the story of little Keegan, who maybe wasn't quite as little, in the fall of 2012.
I was 18 years old, freshly graduated from Front Range Community College and facing my transfer orientation session to fully confirm myself as a CSU Ram.
After watching a generic video package from Tony Frank and CSU students in the giant BSB lecture hall, I was ushered out, while the non-traditional transfer students stayed in their seats for the next portion of their orientation. One is often defined as a non-traditional student if he or she is 25 or over. Other factors like marital status, work status and military status are also taken into account.
I was surprised at the amount of people who stayed in the room and that the usual 18 to 22 demographic was far from representative. Really, I had no merit to be shocked, given my experiences at Front Range.
What about that 24-year-old full-time bartender who I would smoke cigarettes with before my HDFS class? What about the guy in his mid-50s who always sat front and center in my family dynamics class, or the hip, 40-something Wiccan woman in my sociology of religion course?
What about the 16-year-old, cowering at the back of the classroom in his human sexuality course?
There is no reason for anyone to feel pressure to conform to this idea that the college experience has a specific mold.
In fact, according to the Wall Street Journal's breakdown of data from the U.S. Department of Education, only 29 percent of undergraduate students fall into the category of the traditional college student, those aged 18 to 22 year attending a four year college on a full-time basis.
So, why the stress? While I will be 21 at my graduation ceremony, my undergraduate experience will span five and a half years. Some may get done in three, and for some it may take a decade or more.
College is difficult, and life happens differently for everyone. That's what makes this such an amazing experience. Each person here has their own individual "college timeline." However different those may be, we are united in that we will all hold that sweet degree that we've worked so diligently to obtain.
Collegian Columnist Keegan Williams can be reached at letters@collegian.com or on Twitter @keeganmw.