Volunteering creates happiness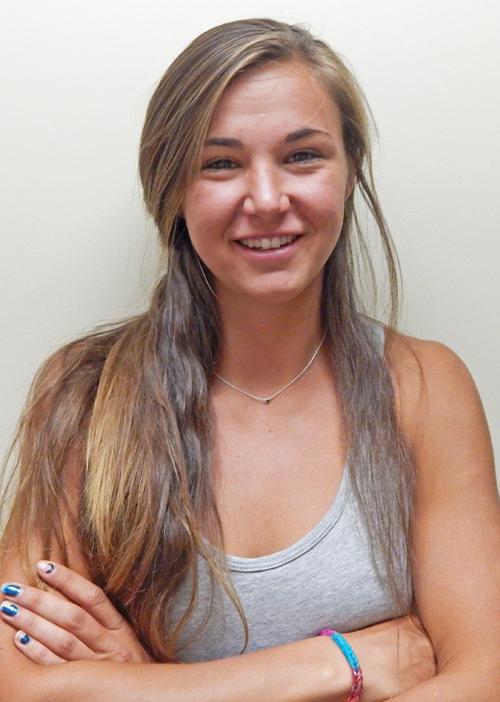 A history professor once told me there's no such thing as a selfless act.
Originally, I was conflicted by this statement. I did things all the time which were not for me, like baking for friends, occasionally volunteering, writing postcards, holding doors open for an extra second or smiling to strangers.
One day it finally made sense. All of these small acts were not selfless. Rather, they were neutral, because everything I have ever done with an ounce of kindness has made me feel happier and left me in a state of contentment. 
Last week, when I volunteered for Homeward 2020, the same feeling came over me. It was not pure joy, but lasting satisfaction of doing something good. The objective of Homeward 2020's objective is to eliminate homelessness in Fort Collins by 2020. 
I surveyed individuals who entered The Murphy Center for Hope, a support center for those who are homeless or on the verge of being homeless. The survey asked individuals about their experience being homeless, how they got to the point of being homeless and how each day is. They told an unheard story, a story people don't sit and listen to.
Their stories made me feel human. We tend to get so caught up in our own lives; when going to a coffee stop, the next interview or fitting time in to run, everyday life becomes of routine stress rather than a blessing. Individuals spoke of how the iceberg finally tipped. One day, they realized they were living on the streets, and long-term drug issues within their family units seemed inescapable, eventually leading to a life where they didn't know where they were staying the next night. Some stories were more simple, like the veteran who came back home, overridden with PTSD, who found himself residing on the street because family members didn't understand his state of mind.  
At first, I felt weary and uncomfortable writing their life on a piece of paper, filling in bubbles of the demographic they fit into. I felt as if there was a connection missing. As soon as I decided to use the survey as a guide rather than a checklist, a connection was made. The statistics are necessary for Fort Collins to decide how to make affordable housing a reality, but the stories give the Fort Collins homeless a face and a past. Homeward 2020 will – hopefully – give them a future. 
Volunteering gives you a chance to step back, and for lack of better words, count your blessings. It helps you develop a better understanding of issues that lie so close to home. Fort Collins prides itself in being a strong community, a place where families flock to raise children, where incoming students find lifelong friends. The city also has a homeless population without a roof over their heads.
Last year, when Homeward 2020 performed their surveying, there were approximately 290 homeless people living in Fort Collins. However, the survey did not account for many homeless people who may have been living on the couch of friends or family for a short period. The issue is real and needs to be confronted.
Non-profits are always in need of volunteers. Volunteering helps develop a sense of understanding, of awareness and a way to abandon stigmas. Listening is free, and so are smiles. Regardless, the act is not selfless. Whatever time you are giving someone, you are learning something more. It's empathy and human nature in its most simplistic form. 
Homeward 2020 is about creating a list, but if we listen to the list and develop ways to make housing more affordable, people generally want to stand on their two feet and also shine. The chance is worth taking. 
Collegian Senior Reporter Josephine Bush can be reached at opinion@collegian.com.
Related articles