Respecting mental illness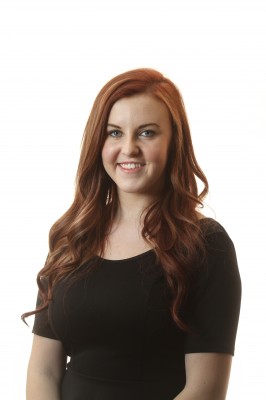 I've been hearing a lot of talk about mental illnesses lately, and after hearing some of the ridiculous things some people are saying, it's occurred to me that not everyone really understands what a mental illness actually is. In fact, many believe that some mental illnesses (like depression, eating disorders or addiction) aren't even real disorders.
I was having a conversation with someone once about depression, and they told me that they didn't think it was a real illness. Apparently it's "all made up in people's minds" and "all they have to do is just be happy." Be happy? Oh, of course — why has no one thought of that before? What an easy solution. If you're sad, just don't be, right? So I suppose it would follow that if you have anorexia, just eat. If you're obsessive compulsive, just chill out. If only it were that simple.
I'm not going to write you a sob story about how I struggled with my mental health and no one could ever really understand. I've actually never even had any mental health problems (that I know of). This isn't about me. But, I have many friends and family members who have struggled with different mental illnesses their whole lives, so I know how real they are.
Mental disorders exist because of a problem in the brain, whether it be a chemical imbalance, or a disorder of brain circuits. From depression to bipolar disorder to bulimia nervosa, there are many different mental illnesses with various different symptoms. There are also different levels of mental illnesses, from mild cases, to very extreme. They can eat away at a person and suck the life completely out of them.
I've talked to people who say that in some ways, mental illnesses are worse than physical illnesses because even though something like strep throat or the stomach flu can cause physical pain, the emotional pain caused by a mental disorder is exhausting, and some days it feels like there is no end in sight. Sometimes mental stress can even cause physical symptoms. Like I said, I've never had any kind of clinical depression or anything, but occasionally when I get really stressed and have too much on my mind, I get migraines. I can only imagine the different kind of pain someone who has serious mental health problems must go through.
A lot of people tend to intentionally overlook problems that aren't directly in front of them, demanding to be dealt with. In other words, many have the mindset that if you can't see something, it doesn't really exist. For example, if you ever tried to call in sick to work because you were having a really hard time with your depression that day, your boss probably wouldn't take it as an acceptable excuse. If you were to call in sick with the stomach flu however, there is no doubt that you would get the day off. I don't understand why that is — mental sickness is just as real as any physical sickness.
The other problem with our society is that we don't like the words "mental illness." It's been given a negative label and has become such a touchy subject. And, if it is discovered that you could possibly have a mental illness, everyone reacts as if it's a shameful misfortune that shouldn't be discussed. But, the fact is, mental illnesses are very real, and by associating mental health issues with such bad connotations, people suffering from them risk not getting the mental and medical help they need. Who wants to be called crazy? If someone suspected that they could have a mental problem like bipolar disorder or OCD, there's a good chance they wouldn't seek help. And, who can blame them?
We need to stop being so critical of people that have these problems because, believe it or not, they didn't bring it upon themselves or "make it up" as so many wrongly accuse them of doing. Just like someone with an upset stomach or a high fever, people with mental health issues are hurting just as bad, if not worse. If they are ever going to get the help they deserve, we need to become more accepting of mental illnesses. Maybe then we'll actually understand them before we misjudge so harshly.
Allie Woeber wants to see a change in the way mental disorders are seen. Feedback can be sent to letters@collegian.com.
In Brief:
Mental health problems are incredibly misunderstood
Just because you can't see something doesn't mean it doesn't exist; mental illnesses are just as real as physical illnesses and need to be taken seriously
We need to be less quick to judge people with mental disorders and try to be more understanding, because the more accepting we are, the more likely they will be to seek help