Don't just spring clean your house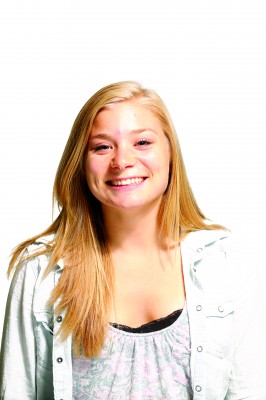 The flowers are blooming, the sprinklers are coming alive, the grass is restored to its usual color, girls are trading in their leggings for sundresses and it's time to get serious in these next three weeks of school. And, while I am skeptical, I have to admit that it feels really nice to check the weather in the morning and see that the high is not only in the double digits, but that it's closer to 100 than it is to zero. And, as with any earthly shift, the changing of the seasons is necessarily accompanied by a shift in mindset. The birds are chirping, the breeze is singing; this can only mean one thing: spring cleaning.
Yes. I said it. Spring cleaning. For me, the spring season represents renewal, revitalization, relaxation and refreshment. And one way to achieve this sense of calm is by ditching the clutter, cleaning out the closet and actually sorting through the mail. All of these seemingly commonplace activities happen far too infrequently — at least in my life — but act as a really quick reset button. I always feel extremely refreshed (and accomplished) after a good deep clean. And, it's pretty much a definite that a full-on spring cleaning is going to make you feel better. So why don't we take the time to do something similar for our well-being?
Most would agree that a solid spring cleaning leaves your house looking better, newer and more welcoming. If you could, with just a few hours of hard work and concentration, do the same for yourself, why wouldn't you? I'm talking about a spring cleaning for your mind that benefits your personal well-being.
Think about it. There are so many things in your life that are probably causing you unnecessary angst. Unfortunately, some of these things are inexorably linked to the human experience. But, if there is a particular person or situation of which you can take control to eradicate some stress, making some moves to that effect would definitely be in your best interest. For example, I am probably the most indecisive person that you'll ever meet. I really struggle to make decisions because I try to project how this one simple decision will influence the rest of my life. And, before I even know it, it feels like what I'm going to have for dinner will be the deciding factor in whether or not I'm sad and unsuccessful for the rest of my life.
But, I can take control of these kinds of situations by making a timeline of when I need to have a decision made by, or by scheduling out a few hours to be alone and think it out. And, at the end of it all, it isn't the actual decision that leaves me feeling refreshed, but rather to have decided at all.
These little things go a long way in terms of preserving that refreshed mentality that so often accompanies the transition into warmer weather, shorter shorts and happier times. And, because the spring time is so often accompanied by lighter days and actual downtime, why not take advantage of the spare moments to make permanent this mentality?
So this spring when you're sorting through piles of laundry, scraping bird poop off the windows and washing your car, consider scrubbing your soul out a little bit, too. In hindsight, your future self will thank you for making that investment. You're worth it.
Geneva Mueller is so happy that it's finally spring. Feedback can be sent to letters@collegian.com.
In Brief:
Spring can be a time to clean more than just your house.
Now is the time to take control over the things in your life that you can, so that they don't bother you later.
Mentally, get rid of things you don't need in preparation for summer.