The Paycheck Fairness Act is a necessity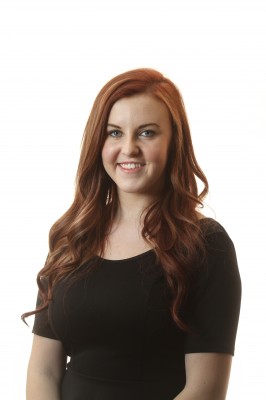 I was in history class the other day, and we were discussing gender inequality and the discrimination women have had to face in the past. It's crazy to think that at one point, the only worth women were thought to have had was the ability to pop out babies and cook and clean. They weren't taken seriously as strong, capable and intelligent individuals; men saw them as weak, dependent and insignificant. They weren't even allowed to vote. I tried to comprehend what it would be like to feel so repressed and unimportant. I thought of how far we've come since then and how lucky I am to be an American woman in 2014. But, after digging a little deeper into the issue of women's rights, I started to question what my status as a woman today actually is. Have we really come as far as we think, or do we still have a long way to go before we're officially considered man's equal?
One of the more obvious indicators of the progress we have yet to make is the fact that there has never been a female president. But, if you look beyond the obvious, there are things that most people probably aren't aware of that also prove how truly unequal women still are. A recent study shows that women make an average of 77 cents to every man's dollar. And it gets worse; last week, the Paycheck Fairness Act was brought to the table in hope of solving this problem, but it was blocked after every single Republican in Senate voted against it.
Basically, The Paycheck Fairness Act is a bill intended to close the gender pay gap by making it illegal to penalize employees who share wage information, and making employers liable to civil action in the case of gender pay discrimination. That sounds pretty reasonable to me. If employers don't have anything to hide, then it shouldn't make a difference to them. Republicans argue that because gender discrimination is already illegal, the Paycheck Fairness Act is unnecessary and redundant. Why would that matter though? I don't see a problem in taking extra precautions to make sure the law is being enforced. It sounds to me like they're looking for a reason not to fix this problem.
They also believe that this act will cause an explosion of lawsuits, and that employers might be less likely to hire women because of the fear that they could take legal action against them for gender discrimination. That may be true, but it's a hypothetical excuse. We won't know unless we try, and I believe that we need try something. I personally wouldn't like to work somewhere where I'd have to settle for twenty cents less pay than my male coworker. I'd rather not be hired at all. But, like I said, that's completely hypothetical. The Paycheck Fairness Act might be just the thing we need to further ourselves in the fight for gender equality.
Clearly, we don't live in a country of "equal" opportunity as we are lead to believe. In fact, we are still far from it. Even the White House is guilty of paying female employees approximately 12 cents less than males. It's a pretty screwed up system. At least a hundred years ago, everyone was up front and honest about where they believed women stood in society. Today we're told that we're are equal to men, but that's a lie. It creates false hope and makes women believe that there is no reason to keep fighting for our rights because we already "won." But, there are still so many things we have to fight for; equal pay is just one of them.
I understand that I am very blessed to live in America and I realize that I have a lot more opportunities than many other women around the world, but that doesn't mean I should settle, and neither should anyone else. I am just as capable as any man, and I don't intend to sit back and get paid less for a job that I could do just as well, if not better.
Allie Woeber knows her worth and wants to be paid equal to that of a man. Feedback can be sent to letters@collegian.com.
In Brief:
Despite what you may have been lead to believe, women are not yet seen as equal to men
An opportunity recently arose to try and close the gender pay gap, but Republicans refused to pass it
Even though women have come a long way in the past few decades, we still have a long way to go, and we won't stop fighting until we are equally as privileged as men