Teaching children Arabic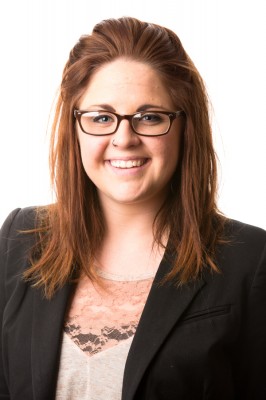 "Miss Brooke, are you all the way Arabic?" asked one of my five-year old Kuwaiti students one morning after class. I erupted with laughter while my heart simultaneously melted. I must agree with Bill Cosby — kids' say the darndest things.
I work at an Arabic school in Northern Colorado alongside a team of phenomenal women, all of whom are native Arabic speakers from the Middle East. Our students, who come from a hodgepodge of backgrounds and beliefs, are also a remarkable bunch. Students from Syria, Libya, Malaysia, The United Kingdom, Saudi Arabia, Kuwait, America and all types of dual-nationalities decorate the school with their brilliance and loving hearts.
Without fail every week during snack time while the teachers share a pot of delicious Arabic tea the children laugh, tell stories and share cookies freely among one another.  I can expect a sheepish boy gripping a juice box or carrot to interrupt tea time to inform us that someone "broked the teefee"  each week just as sure as I can count on weekly hugs and high-fives from all the dear pupils.
Even if I arrived from a wretched week or in a terrible mood, when I have the blessing of teaching my students, my spirits are instantly lifted and a smile settles on my face.
My homework and thesis, books and newspapers and close communication with friends living in some of the most tumultuous countries in the world including Iraq, Iran and Egypt slap me with the reality of racism and wars, jealousy and genocide on top of suicide-bombing and starvation all over the world.
While I worked at a Bedouin camp in the desert of Wadi Rum, Jordan, I had the pleasure of getting to know my colleague and now friend Ahmad, a Bedouin who frequently passed along his sage wisdom to me through story-telling.
I recall Ahmad telling me the story of a penniless Bedouin man without family who owned but one thing of worth or kinship — a beautiful Saudi Arabian horse. One day, guests unexpectedly came to his beit al-shaa'r, or goat hair tent. The Bedouin man honored his cultural tradition of hospitality without a second thought by accepting the guests into his home, feeding them his last bit of food and insisting the guests tired from traveling on foot take his horse to finish their travels home. In the end the Bedouin man was sent a gracious gift of thanks from the guests who received his horse on their journey home.
The man selflessly put the guests before himself regardless of the tribe they came from or the god they worshipped as an act of honoring Bedouin traditions.  I saw this theme of honor and tradition among the Bedouins I had the pleasure of working beside in Jordan. The way I was respected and felt at home without question was not just a theme in their stories but in the way they conducted their lives.
When I feel overwhelmed by the racism and hatred I witness even in my daily life, I remind myself how simple it is for a group of children to share, build friendships, work out problems and grow together regardless of religious, racial, gender or even cultural differences much like my Bedouin friends extending hospitality to every international guest they receive in the desert.
I have learned that even in the most precarious situation I can learn important lessons about how to live in community with those around me whether I am in Fort Collins or abroad.
Brooke Lake encourages everyone to learn about things abroad, and teach if possible. Feedback can be sent to letters@collegian.com.