Not satisfied with the stadium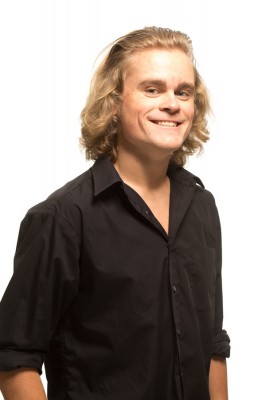 I'm proud to be a CSU Ram. I love the community here that's centered on opportunities and the special brand of friendliness you can only find in the Front Range. It was around this time last year that I committed to joining you all here on campus and becoming a Ram. I had many options to choose from (I was actually convinced I was going to be a Buff for most of my senior year), but I was attracted to CSU in the end because of their green-friendly policies, their prudent and well-placed development and the fact that it seemed like students really had a say in how things were being run.
This being said, I believe this dream of an on-campus stadium has gone on long enough. It is a frivolous project that stands to have real costs to the student body and the city of Fort Collins regardless of who's paying for it. This process has gone against the values that I believe to be core to the culture of this university, the values that drove me to become a Ram in the first place. This issue has been flying under the radar for far too long for the impact it stands to have on us.
The biggest issue with the on-campus stadium is the process in which decisions are being made. Every side has made their voice heard, and at this point it's essentially Tony Frank, Jack Graham, and Fort Collins' business leaders (about 100 to 400 people) versus City Council, the people of Fort Collins, and the student body. If we put this idea to a vote, the stadium plans would be swiftly put to rest where they should be. However, Tony Frank and Jack Graham are using their lofty positions within the university to push through a project that an overwhelming majority of the students and townspeople don't want.
I will give them credit, however, that they have been very good about informing the public and student body about the project. They set up a web page, and have even hosted forums so that students can air their concerns and questions. However, these "forums" are, at best, a halfhearted PR effort, since they keep pushing forward as the student body and city council repeatedly tell them "NO." In fact, according to a Collegian poll conducted in July 2012, 66 percent of the student body opposed the stadium idea, even when they knew it would be privately funded. The decision-making process of the Stadium has not been democratic by any means, and this goes against traditional Ram values. This stadium will be a big part of the lives of both student and citizens during its construction and use. We should have a say in this.
Another issue with the stadium that tends to be continually glossed over is the repercussions it stands to have on the area. Yes, it will create jobs for its construction and maintenance, but it will also create tons of waste in the form of more pollutants in the air. This is going to be a hugely costly undertaking that will assuredly cost more than the estimate lets on. The city's taxpayers (which include a fair amount of Rams) will have to absorb the costs of restoring the area around Hughes, and the extra personnel that will be required to regulate the congestion that will spike in an already crowded area of town. Studies are still being done to determine the level of noise this will generate, but it will certainly not be a pretty scene, with all of the polluting construction and relocated buildings. Isn't CSU a "green" university?
Lastly, from a sports perspective, they plain haven't earned it yet. We are not a football school by ANY stretch of the imagination. We had a good run in the '90s, and Jack Graham has had an admirable and promising start in his reign as AD, but that doesn't mean we should go all out on a new stadium. Last season's bowl win was certainly exciting, but it came on the heels of five losing seasons, and will likely be followed by one as well. I know we're trying to establish a "culture of winning," or whatever the latest phrase is, but you shouldn't build a battleship if you don't have any missiles.
This stadium is going to affect us students the most, so why don't we have a say?
Sean Kennedy is an undeclared freshman who thinks administration listens about as much as Congress doesn't. Love and hate can be sent to letters@collegian.com.
In Brief:
An on-campus stadium will not work.

The opinion of students and the community are not being considered.

Students deserve to have their voice heard.