Brandon Eich forced to resign from Firefox, it's wrong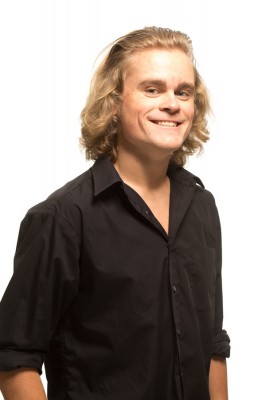 One of the most successful protest movements of late wrapped up recently, when news broke that Brandon Eich had resigned as CEO of Mozilla, less than two weeks after his appointment. Activists and online communities cheered and reveled in this news, after a hard-fought 12 days of protesting the move and boycotting Firefox. Some people have come to label this as the latest victory for the LGBT movement, but what has really been accomplished here? As the smoke clears, all that has happened is that this man has been ostracized and veritably forced from a position that should have been the defining moment of his career because he had an unpopular opinion. Brandon Eich was unjustly persecuted, a victim of a public witch hunt that is an unfortunate byproduct of the ever-growing equality movement in today's society.
For those of you who haven't been following the news, you must be wondering what Eich, a co-founder of the now-popular Mozilla company, did to deserve the public pressure that drove him to resign just 12 days into his appointment as CEO. Well, upon his promotion, it came to light amongst the public that Eich had donated $1,000 of his own money towards support of Proposition 8, a measure in California that banned gay marriage that has since been struck down. He donated his own money, and unlike other prominent business figures, he didn't publicly proclaim his opinion on the matter. This was six years ago, and in the time since, Eich has been so quiet about this issue that is unknown whether he still supports the measure or not. Based on Mozilla's reputation as a company, I personally don't think he does, but that's beside the point.
Let's take an objective look at the facts here. Brandon Eich works for nearly 20 years as a co-founder of Mozilla to build it up to where it is today: America's third biggest Internet browser. During this time, Eich donates some capital of his own (separate from the company) in support of an "A" policy. However, most of the general public prefers a "B" policy. Eich, breaking the recent trend among prominent businessmen, keeps his mouth shut about the "A-B" debate and his action passes with no attention to it. Six years later, Eich's career reaches its apex when he becomes the CEO for the company he worked tirelessly to bring into prominence. But the general public finds out about his past support of an "A" policy and create an uproar, despite that fact that the issue resolved itself in the public's favor already. The outcry grows so strong against Eich that he resigns less than two weeks after his momentous promotion. Does this really seem like a rational move on the public's part?
I'll be the first to admit, homophobia is an arcane and frustrating viewpoint for people to hold, but that doesn't give us the right to ostracize people with that view and pressure them out of jobs. Actions like these are just as blindly aggressive as the Salem witch hunts. Sure, no one's being killed, but lives are still being seriously affected. Brandon Eich was a class act; although we may not agree with his views on gay rights, it cannot be denied that he acted in the most responsible manner when expressing his opinions. He never publicly expressed his views, and took every effort to be discrete with his opinion, which I think is actually quite admirable. Eich was a perfect model as to how prominent public figures should express their private opinions, and unfortunately, we chose to punish him for it.
The case of Brandon Eich is a clear example of the casualties of the intensifying Equal Rights movement among the public that must be quelled. I am a full supporter of equality amongst the people, but the overall front of the movement — at least amongst the most vocal activist groups — has grown too venomous. We can't hope to bring lasting change if we blindly overreact to opposition; otherwise, we're no better than our opponents. Establishing equality is not a battle that should be fought; rather it is a seed to be planted in the hearts of people. People who may not agree with the rights movement, such as Brandon Eich, must not be looked at as enemies to topple. These are human beings just like us, and they deserve respect if we ever hope to change their hearts.
Sean Kennedy is an undeclared freshman who proudly supports FireFox. Love and hate can be sent to letters@collegian.com.
In Brief:
Some may label Eich being relieved of his duties as a huge step for the LGBT movement, but at the end of the day a man has been ostracized.
He kept his mouth shut about his views on homosexuality and his money donations, and somehow they have come to light regardless.
Intolerance goes both ways; we have to watch the ways that we acknowledge and treat other people.