Affirmative Action levels the playing field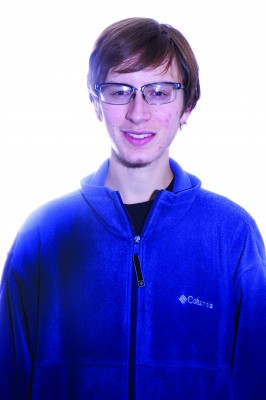 In my first year here at CSU I have become aware of a common complaint. It mostly comes from white, middle-class students and goes something like this: "If my parents weren't so rich I would have gotten that scholarship." "If I were black I would have gotten better financial aid." "Isn't it time that they started helping me out too? I feel like I'm being penalized for being white." I've seen it in multiple contexts, but the message is the same. Many students feel that Affirmative Action gives minorities unfair advantages in the hunt for admissions and scholarships. This issue of race-based Affirmative Action came before the Supreme Court last week.
The case was brought by the state of Michigan. In 2006 Michigan passed a law banning the use of race as a factor in college admissions at its public universities. Nine other states currently have similar laws. A lower court struck down the law so Michigan took it to the Supreme Court. In a 6-2 ruling, the Court ruled that states are allowed to ban race-based Affirmative Action. This ruling seems to promote racial equality, but instead does the opposite.
One prominent opponent of using race as an admissions factor is Justice Antonin Scalia. In 2003 he wrote that considering race stems from "the way of thinking that produced race slavery, race privilege and race hatred." On the surface this seems reasonable. Unequal treatment is discrimination and discrimination is bad. This is similar to what I've heard from many irritated CSU students, that helping minorities is turning the tables and making whites the victims of racism.
The problem with this argument is that it substitutes a candy-coated fantasy in place of reality. Justice Scalia says that "in the eyes of the government, we are all one race here. It's American." It's true that outright racism has been legislated away. We've got the Voting Rights Act and the Civil Rights Act. We even have a black president. That means that racism is over and everyone has an equal shot, right?
Racism is still here. Jim Crow-style discrimination is gone, but it's been replaced by something that is subtler and harder to catch. It lives on in cultural assumptions and stereotypes. For example, remember the shooting death of Trayvon Martin, a black teen killed by a "white" vigilante? What would the conversation have looked like if Martin were white and his killer was black? This subtle racism makes it harder for minorities to achieve the same economic and educational success as whites. Despite laws that ban race as an employment factor, the unemployment rate for African Americans is twice that of whites and has been for the last 50 years. I doubt the reason is because whites are better workers.
A look at some educational statistics reveals a racial disparity. A 2009 study by the National Assessment of Educational Progress gave students of different races the same test. The math scores for fourth grade whites averaged 31 percent higher than their black counterparts and 26 percent higher than Latinos. In 2011, a government study found that 72 percent of white students went on to college after high school compared to 44 percent of African Americans. This gap is not because white students are smarter or work harder. It is because their economic and social backgrounds give them an unfair advantage over minority students. Race-based Affirmative Action may seem prejudiced to some white students, but those white students have already been given unfair advantages by our nation's racial history. Affirmative Action is just about leveling the playing field.
Colorado is not one of those 10 states that ban using race as an admissions factor. But, after this Supreme Court ruling, a law like that might be in our future. Since CSU is a public university, this would impact the make-up of the student population. We can see in Michigan what happens when these bans go into effect. Since 2006, the black enrollment at the University of Michigan has fallen by 30 percent.
I wish that college admissions could be only based on merit. But, even without Affirmative Action, that isn't the case. Race still plays a role in determining someone's educational destiny. Affirmative Action doesn't fix everything, but it is a powerful tool to help minorities achieve full economic and educational equality. Today, 50 years after the end of state-sanctioned racism in America, we are still fighting for equality. The frontline has changed to the school and the workplace, but the struggle is not over.
Collegian Columnist Aaron Kolb can be reached at letters@collegian.com