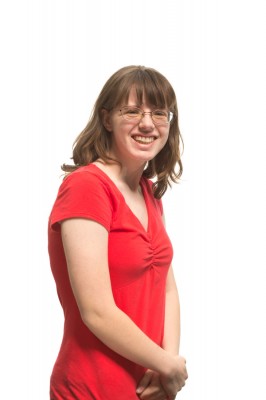 It certainly is spring; there are blossoms everywhere, new leaves are coming up, the grass is green, and we're all dressed in shorts and flip-flops as we try to breathe through pollen-clogged noses.
The end of the school year is nearly upon us, and many of us are graduating. To those of us who aren't, however, I offer some advice:
First of all, finals will be here sooner than we think. If you don't pay attention, they will steamroll right over you, and you will leave the tests dazed, confused, sleep-deprived, stressed, and quite possibly having taken the wrong exam entirely.
Secondly, if you want to spend time in the grass outside, possibly take a nap, do homework, or make out with your significant other, check vigorously and thoroughly for the leavings of dogs and geese. This goes double if you think the pond is nice, romantic, and peaceful (and in that case, what planet are you from?!).
In the same vein, make sure you're a good distance away from any sports teams before you lie down in the grass. Nothing spoils a session of long, lazy kissing worse than a soccer ball to the nose and/or jaw.
Another thing: Weather.Com will be your new best friend, since this is Colorado and not somewhere predictable like Hawaii or Minnesota. It could be in the 70s for your 8 a.m. class and in the 40s and about to rain by the time you get out of class at 3:30 p.m. This happens a lot more often than you'd think, particularly in April and the first half of May.
Oh, and you have signed up for your classes next year, right? Also, do you know where you are going to be living this fall? No, you don't? You had better start looking and scrambling to make up for this now — better yet, you should've done this last week at the latest.
With the bright sunlight, make sure that your bed faces away from your window. Waking up at 5 AM because the sun's in your eyes is incredibly, very, and extremely unpleasant and guaranteed to ruin your day. You probably already knew this, but it bears repeating: Daylight Savings Time sucks.
There will be crazies of all politics, religions, and causes on the Plaza, springing up like moles and begging to be whacked over the head with a mallet. The best thing to do is ignore them by putting in your earbuds and blasting Disney songs on your iPod. No one can possibly be unhappy when they're belting out or dancing along to "Supercalifragilisticexpialidocious," "Hakuna Matata," or, the surprise hit pop song of 2013, "Let It Go."
Just as you shouldn't be surprised by Finals Week, make sure that you will be prepared to leave no later than 24 hours after you finish your last exam. Start sending stuff home through the post office, especially if you have to a) carpool, or b) fly. Make sure that your parents know what you're doing. This will make it so much easier when you actually pack to go home right after your test.
Wear sunscreen, especially if you're staying in-state for the summer. The sun is strong here. Also, light clothing that covers up is a must — it may not be very humid, but it's still hot, and, speaking as someone who unwillingly spends much of her summer every year without air-conditioning, it can get absolutely miserable at night.
Your professors are your friends, not your enemies. Treat them as such. Think of it as networking; it's wise to build up a support network of people you can get things like letters of recommendation from, particularly if you're a sophomore or junior and you're taking upper-division courses.
Alcohol is not particularly hydrating after being out in the hot sun all day and then going to a party in the evening. Water and lemonade (not hard lemonade) are your best friends here.
Don't underestimate the power of a sunny day, and how nice it can feel on bare limbs. You do have to respect the sun, but that doesn't mean you can't enjoy it.
Don't go biking on windy days; it'll just make you stressed, tired, and very crabby trying to keep your balance when the wind is trying to knock you over.
With that in mind, enjoy the semester, guys.
Allison Chase is a junior Creative Writing major. Letters and feedback can be sent to letters@collegian.com.
In Brief:
Spring has sprung, but there are things that need to get done.
You have responsibilities and things to take care of before the end of the semester.
Enjoy the weather, but there are things that you have to look out for as well.