Solitary confinement achieves nothing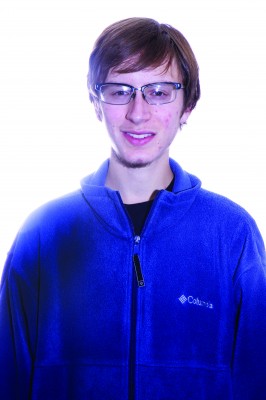 We college students live in a time in which we are never at a loss for something to do. The internet, texting, Flappy Bird, Netflix; these technologies help us pass many an idle hour. Even if you believe – as I do – that our lives are perhaps a little bit too wired and connected, nobody enjoys spending too much time alone in their own head. Thankfully, it's not a problem that the average college student faces too often, having access to the latest and greatest distraction technology. But enough about you and me, let's pay a visit to Rich Raemisch.
Mr. Raemisch is currently the executive director of the Colorado Department of Corrections. On February 20th he wrote an essay in the New York Times that described his 20 hour stay in solitary confinement. No, the state prison chief did not get arrested. He just wanted to understand what solitary confinement was like.
Imagine being completely alone for an entire day, with the exception of the few times the guard comes, orders you to stand and checks your name off a list. And you are in a 7-by-13 foot room with no internet, no Netflix, no Flappy Bird, nothing to stimulate your mind except for light bulb and the door. And you have no way of knowing what time it is except for when the light turns off at night. And you can vaguely hear the faint sound of other inmates talking or watching TV. And it could be like this for years. There's a reason that you and I like distracting ourselves with movies and games. There is such a thing as too much blank time.
Those 20 hours – a tiny fraction of the 23 months that the average Colorado inmate in solitary confinement spends – were enough to make Mr. Raemisch, a sane man who knew if he wanted he could have told the guards to set him free, feel what he described as mental anguish. He began to question if, given an extended sentence, anyone's mind could resist being locked up by itself.
That's not just one man feeling a little down. A man named Thomas Silverstein, who has been in solitary confinement since 1977, described solitary confinement as "a slow constant peeling of the skin, stripping of the flesh, the nerve-wracking sound of water dripping from a leaky faucet in the still of the night while you're trying to sleep." A study done by Dr. Stuart Grassian of Harvard Medical School found that solitary confinement can cause in people of sound mental health severe psychiatric harms including hallucinations, panic attacks, memory problems, obsessive aggressive thoughts and many more. However, many inmates deemed too troublesome for the normal prison population who are put into solitary confinement already suffer from preexisting mental health issues. If a sane mind can experience these effects, the damage done to someone who is already vulnerable is surely much greater.
There's a reason the Mr. Raemisch is the head of the Department of Corrections. His job is to correct. But solitary confinement has been found to be completely counterproductive in pushing inmates back onto the straight and narrow. Such long periods of time spent completely alone do not produce people who are ready to return to society. Solitary confinement fosters the loss of emotional stability, lack of impulse control and deficiency in social skills. Mr. Raemisch says that in Colorado in the past three years, 212 people have been released directly from solitary confinement to the outside world. The mental trials faced by many inmates mean that they emerge more dangerous to society than they went in. Even disregarding the anguish that those inmates experienced, do we really want 212 people with criminal histories and who are likely suffering from a laundry list of mental disorders to be sent straight back to the outside world?
I believe that we no longer live in Puritan New England. Prison and criminal law should be focused on changing behavior so that criminals can find a way back to lives of lawfulness and no longer pose a threat to the rest of us. Our goal in putting people behind bars should not be merely retribution. Retribution is for playground bullies, not for a compassionate modern society. Solitary confinement does not achieve that goal. Prolonged isolation is little more than a form of mental torture. I believe that solitary confinement is cruel and unusual punishment and should not be a part of Colorado's – or any part of the United States' – prison system.
Aaron Kolb is a freshman engineering major. Constructive criticism can be sent to letters@collegian.com.
In Brief:
Solitary confinement is enough to bring on mental anguish.
While these are convicted inmates, this takes it too far.
Let's focus on lowering recidivism rates, and less on punishment itself.