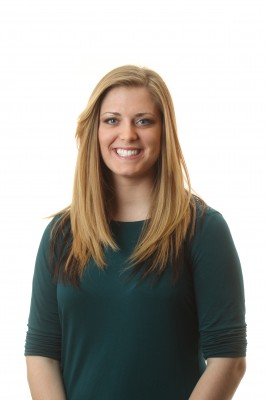 Composer Frederick Delius once said, "Music is an outburst of the soul." I could not agree more with that statement. Music reaches all of us in some way. Very rarely do you come across someone who simply doesn't like music. There may be disagreements on different musical genres, artists, and lyrical value, but almost everyone finds some sort of music that suits them and that they enjoy listening. Many people are privileged to have the ability to make that music. Having your own voice or hands or mind create the sounds that turn into a melody is a beautiful thing. If you have never attempted singing, song-writing, or playing an instrument, I strongly encourage you to. You are never too old, and it is never too late to give music a try.
I have loved music all my life, but I haven't always been a creator of music. I played around on our piano growing up, and I survived a short stint in middle school band, leaving me with the vast knowledge of about three notes on the tenor saxophone. It wasn't until I was 19 and attending a college in Nashville that I purposefully went out and decided to pick up an instrument. Inspired by the whole "music city" thing, I drove to the nearest music store and bought a guitar. After many painstaking sessions of YouTube guitar lessons and some possible damage to my relationship with my roommate, I was able to strum enough chords to play an entire song. It may not have sounded great, but the feeling was amazing! All you music-makers out there, you know exactly what I'm talking about.
Since then, I definitely have not become a guitar expert (I pretty much just stick with chords), but I love knowing that I could pick up my guitar at any time and play. I liked writing poems when I was younger, so one day I decided to give song writing a try, as well. A friend of mine, who loves to sing and had heard my songs many times, signed us up for a talent show one summer (without my knowing). Singing and playing guitar on stage was terrifying, but so much fun! Seeing the people in a crowd react to music you created is a very cool experience. My most recent musical undertaking: the violin I got for Christmas (so far, so squeaky). For some, it's a career. For me, it's a hobby, and for you, maybe it's your next little adventure.
Now is the time of our lives to be trying new things, so why not music? Maybe you end up finding out that you are completely tone-deaf, or maybe you end up finding a hidden passion you didn't know you had in you. I have found playing music to be a wonderful stress-reliever, and it is something that allows me to forget about the worries of the world for a while. It's a treasure you can share with other people, if you choose. Music is an excellent way to express yourself, and I know that there are a lot of other hobbies/activities/art forms out there that allow you do express yourself, as well.
I am just encouraging you, if you are searching for an outlet for all those creative juices you have flowing, to consider getting musical, no matter your age. Maybe you've been playing an instrument for most of your life, and this is the last thing you need to hear. Maybe you love to sing, and you do it all the time (whether your friends like it or not). Maybe your musical calling is simply to create the perfect song playlist for any given occasion. One thing I know for sure is that music can have a way of connecting people unlike anything else. Rhythms and melodies have no language barriers, and the sound of music is universal. So why not take part?
Lyndee Charles finds solace in her music. Love letters can be sent to letters@collegian.com