Atheism does not mean a lack of morality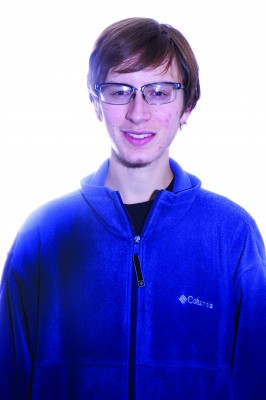 As an op-ed columnist I usually read the Collegian as a part of my morning routine, particularly the opinion section to see what my fellow writers are up to. When I did this last Tuesday I experienced a moment of ire as I read a column that seemed to condemn my lifestyle as purposeless and undesirable. It was about how a lack of religious belief was an unacceptable way to go through life; I was told to change the foundations of how I view the world for my own good. To quote, "Don't wander aimlessly in the paradoxical abyss that is atheism." As someone who does not believe in any sort of supernatural entity – if a label must be used, an atheist – I felt obligated to mount a defense. My and many other college students' lack of religious belief does not make our lives any less purposeful or valuable than that of the devout. I am not here to attack religion, but simply to stand up for myself.
A common attack on atheism is that the belief in a higher power is necessary to give life purpose. If everything in the world exists purely by chance then what is the point of it all? That is something that I have asked myself at times and it is not an easy question.
In my understanding of the world the answer is a bit bleak: there is no grand scheme defining the world we live in. I believe that the universe does not exist to fulfill any sort of plan or purpose. It just is. Despite this conviction, I do not believe that my life is pointless. I believe that humans and other animals have experienced an extraordinary stroke of luck. Against all odds we have developed the means to obverse the world. We humans are in the remarkable position of having the ability to think, to speak, to enjoy the pleasures of living and to make our mark on the world.
In the lack of a higher purpose, we can chart our own course. Making the most of our short time here is what I define as my own purpose. This can mean playing bluegrass music on my guitar, tasting a ripe tomato in summer or having a long conversation with a friend. And, with a stroke of luck and an effort of will, I might just leave a positive mark behind.
Another one of atheism's supposed dangers is that not being a part of an organized religion leaves one ethically lacking. To nonbelievers such as myself, this statement is not only untrue, it's downright offensive. My parents raised me to be an honest and moral person. Even if the word of God was not a part of my childhood, I still had a set of ethical values instilled in me as a part of my upbringing.
Of course, if you do in fact need faith to be a fully principled person than I am apparently lacking an extra dimension of morality stemming from my parents' apparently insufficient job of teaching my right and wrong. Maybe that is the truth, but I doubt it. Most atheists I have met are on average about as moral as most Christians I have met.
Atheists are not, as the common criticism goes, required to believe in nothing. Atheism is not a defined dogma and it is impossible to generalize how each and every one of us feels. I personally do not believe in anything that must be described in terms of blind faith rather than observation and fact. Yet I do not believe in nothing. I believe in art and in scientific discovery. I believe in friendship and compassion. I believe in the common human struggle that binds us together across borders and tongues.
Sure, some may not see those as true beliefs. There's certainly no higher power in that description. To some that may mean that I am wrong where they are right. It's true that there appears to be a huge void between my beliefs and those of religious people. That is something that will not change. But why must we be always denouncing those who are different? Why must atheism need me to defend it and write this column in the first place? I do not seek to vilify religion. Although I may personally hold different views, I think that there is room in this world for all faiths. Life is simply too short and tenuous to spend it on the attack.
Aaron Kolb is not ashamed to defend his belief system in print. Feedback can be sent to letters@collegian.com
In Brief:
As an atheist, I feel like I have to stand up for myself and my morality.
I may not believe that the universe has purpose, but I do want to leave my mark.
Denouncing those that differ from ourselves wastes time and energy.
Related articles