Sexual orientation in the NFL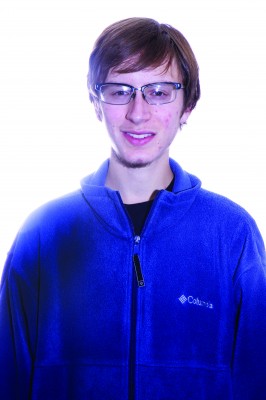 We are living in a time that has seen stunning amounts of progress for gay rights. Just this month, for example, US Attorney General Eric Holder announced that same-sex marriages would be federally recognized, allowing gay spouses to receive protections and benefits regarding bankruptcy filing, prison visits, and many other advantages that most Americans can take for granted.
In December, the whole country was caught by surprise when a US District Court in the traditionally-minded state of Utah struck down the state's ban on same-sex marriages. The case is being appealed and weddings are currently not allowed, but just prospect of same-sex marriage in Utah is a pleasant surprise.
This trend is not just political. Acceptance of the LGBT community is becoming widespread and now intolerance is beginning to be considered unacceptable. Just think of the widespread criticisms of Vladimir Putin's anti-gay laws that color the Olympics in Sochi. Our culture is changing fast.
There still are some bastions of intolerance, however. One of those is a highly influential and profitable enterprise that many of us, myself included, share an emotional connection to: male professional sports leagues (I say male because women's sports have always been relatively accepting of lesbian athletes). Only one player – Jason Collins, a currently unemployed NBA veteran – in any of the big four American sports leagues identifies as gay. I'm sure that attitudes have somewhat soften given the overall trend in American culture, but the aggressively masculine culture that dominates locker rooms still retains hostility against gays. Brendon Ayanbadejo and Chris Kluwe, two free agent football players who have become gay rights activists, remain outliers against the homophobia that is still the norm in the National Football League. More common are attitudes expressed by such stars as the Saints' Jonathan Vilma and the 49ers' Chris Culliver, who have spoken about how gays would not be welcome on their teams. Kluwe even claims that he was let go by the Vikings as a result of his activism, after his head coach ordered him to shut his mouth.
This attitude is why I want to express my admiration and support of Michael Sam, a University of Missouri defensive end and likely NFL draft pick who has recently declared that he is gay. Sam, the SEC Defensive Player of the Year and first team All-American, obliterates the old stereotype that all gay men are effeminate and weak. Highlight reels of Sam barreling through offensive lines violently underline what should be obvious: sexual orientation is just a piece of someone's identity and in no way defines what kind of person they turn out to be.
Sam's coming out gives the NFL a chance to shed some of its traditional homophobia. Before his announcement, he was expected to be a third or fourth round draft pick, and if a team executive finds the courage to take him, Sam could ignite a change in NFL culture, having an effect similar to that Jackie Robinson had in forcing MLB players – and fans – to get used to the idea of blacks playing major league baseball. And what a tiny bit of courage it would take, compared to what Sam himself showed in becoming the first college prospect to openly acknowledge his sexuality.
Unfortunately at least a few NFL executives have anonymously revealed that they lack that bit of courage. The reaction has been largely positive, but a Sports Illustrated conversation with eight coaches and officials revealed that Sam's coming out made them less likely to want him on their team. One anonymous personal assistant said that football was not ready for a gay player because it was a "man's-man game."
If that's true, then, in my opinion, Michael Sam is a man's man. His sexual orientation has nothing to do with it.
Another source questioned whether any team would be willing to be the one that "breaks the barrier," since his newfound fame might attract unwanted attention.
Ask any baseball fan which team Jackie Robinson played for and you will get the answer: the Brooklyn Dodgers. I'm sure that back in 1947 baseball teams expressed similar concerns about signing a black player — too risky. We're not ready yet. But the Dodgers were brave enough to do so in a time when blacks faced even greater outright discrimination than gays do today. That decision paved the way towards making baseball – and the baseball-watching public – drop some of their prejudices. Here's hope that some NFL team is brave enough to take a similar gamble.
Aaron Kolb is a freshman Michael Sam fan. Letters of admiration can be sent to letters@collegian.com.
In Brief:
Tolerance is slowly but surely seeping into the NFL with Michael Sam
Shedding light on the traditional homophobia allows the general public to see the discrimination, and force the NFL to make changes
Sam is more than welcome to break the barrier — it is a welcome surprise