Leggings are not slut attire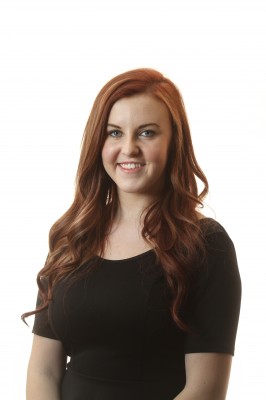 Three words: leggings are pants. Now before all the guys take one glance at this column and skip over it, keep reading because there are some things here that may apply to you, too.
I want to start by addressing the fact that some girls consider other girls to be "slutty" for wearing leggings as pants. That accusation was actually directed toward me recently. Surprising though, right? What girl doesn't love wearing leggings or yoga pants every day for every occasion? Well believe it or not, I have heard a lot of nasty comments about how leggings don't count as pants and wearing them as such constitutes you as a slut.
To those of you that feel it necessary to accost me on my fashion choices: who are you to talk down on me because of what I wear?  If I could, I would wear leggings all day every day.
They are just so much more comfortable than pants and they go with everything. I'm not ashamed of my body and they cover my legs.  And why would I want to wear uncomfortable pants all the time when I could be comfy and cute in leggings? You shouldn't judge others based on their choice of clothes, especially if it's not even affecting you.
Some guys assume we wear leggings and yoga pants for them, because apparently we all deeply care about what men think. Like I said before, we wear them because they're comfortable. In fact, what most of the things girls do or wear isn't because we seek attention from men. In reality, we do our makeup every morning and put on certain clothes because it makes us feel good about ourselves.
Also, when girls wear leggings, it's not an excuse for men to treat us like sexual objects. At the beginning of the semester, I was in a pop culture class and the teacher asked us to stand up and say our favorite recent pop culture trend. Most people said things like Netflix, Uggs, Duck Dynasty, etc., but there was one kid who stood up and said the trend he most liked was girls wearing leggings or yoga pants. Was there really nothing else that interested him more than staring at girls' butts? It doesn't make you look the slightest bit cool to objectify women. Keep that in mind the next time you judge a girl based solely off the way she looks in leggings.
On that note, don't ever talk bad about a girl for wearing leggings or yoga pants because she doesn't have a stereotypical "good body." A girl can rock a pair of leggings no matter what body shape she has. And good for her for not conforming to the narrow-minded ideal that society has set for beauty.
We live in an age where we are so influenced by the media and its portrayal of "the perfect woman." It eats away at our self-esteem and we destroy ourselves trying to fit in. We have to break away from those barriers and do whatever makes us happy. That means wearing whatever you want, dying your hair any color you please, getting as many tattoos and piercings as you want, and eating what and when you want to and not feeling ashamed about it. It goes beyond yoga pants and leggings. It sounds cliché, but life is too short to be anything but happy, so live for yourself, not for anyone else.
In Brief:
Girls need to stop being so hateful toward one another, it's hard enough being a girl without constantly being at each other's throats
Guys need to get a reality check and realize that not everything we wear is for them, and when we do wear something they like, they need to respect us
Keep on rocking the leggings, ladies, no matter what shape or size you are, and do whatever makes you happy