College students should volunteer
"Live life to the fullest."
"It's the best time of your life, so go crazy and live it up."
"It's about finding who you are, so don't be afraid to experiment."
However you want to phrase it, I've heard this nugget of advice about how to treat college from numerous adults. I get it. People want us to explore and test the waters while we're young; figure out what we're supposed to be doing, but also have a little fun because let's face it, opportunities to "live it up" just won't be as prevalent when we settle down with a job or family after graduation. I think it's good advice, but perhaps it's just one way to approach your college-life spare time.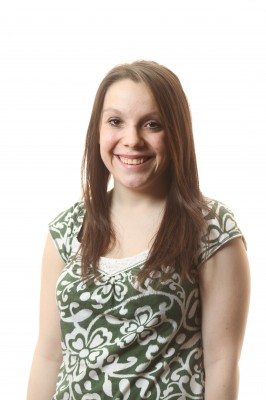 Another quip of advice real adults (let's be honest: what college student feels like a real grown up? I sure don't, even though the law says I'm two years in) like to toss my direction about college is this: "Get involved. Do things that will boost your resume. Get experience so that when you graduate, you can get a job." I get this, too, and I think it's good advice as well. One of the goals of a college education is to get a job. After all, I'm pretty sure parents aren't just waiting around for us to come live in their basements for years after we graduate; I know mine aren't. We do need to get some experience under our belts so we can tout something other than "avid TV watcher" as an extracurricular activity on our resume.
However, might I suggest that there is perhaps a third approach to your college spare time life that may be beneficial? Last week I went to an information session for something I'm applying for and afterwards I headed directly to the local jail to help facilitate writing workshops. It's a weekly experience that is both challenging and humbling. Anyway, what I noticed was the stark contrast in environments and attitudes between this information session and the jail. You might be thinking "Well, duhh. You went from college students to inmates," but hear me out.
For some students and in some spheres on campus there is an air of heavy competition. It's about who can boast the most robust resume and who can rack up the most leadership and involvement experience on campus.
This attitude of competition was prevalent and palpable at the information session I attended. The competition between students for the sacred and limited open positions was tangible. I could almost cut the tension and anxiety in the air. This is not the first time I've experience this sort of attitude. As a decently involved student, I encounter it more often than I care to admit and sometimes it frustrates me because I think college students easily get too caught up in themselves and their own achievements, myself included.
The jail atmosphere was quite the opposite. The inmates I work with are real and genuine in sharing their stories and experiences in a way that college students sometimes aren't. When you're sitting with about 15 incarcerated males discussing and writing about identity, it's difficult to maintain that veil of security and hard outer shell we tend to throw up around others. We don't want people to see us, but I've found that the blandness of white walls and orange jump suits draws out authenticity.
Giving of your time to others and investing in the lives around you is something I don't think we do often enough. What if we "found who we were" by finding out about other's stories and lives? What if college was more than just about us and how we can vamp up our resumes? I will be the first to say that it's easy for me to get swept away in the competition of involvement or grades that prevails among many college students.
I want to make the most of this time in my life just like everyone else, but what I've realized is that my time is perhaps best spent giving of myself to those less fortunate. I'm not saying don't get involved or apply for things or have fun on the weekends. Do all that (safely) because it is great. But I'd also challenge you to step back and see if there is some time and way you could give of yourself to others. Learn about a marginalized group of people. Invest in their stories. Serve them. It might change your life and you might just realize you're living life to the fullest.
In Brief:
As college students, we get too caught up in vamping up a resume and not enough in the people around us
Try volunteering and see how you can serve others — you might just find a change in yourself
It's not all about you; remember this in your day-to-day life