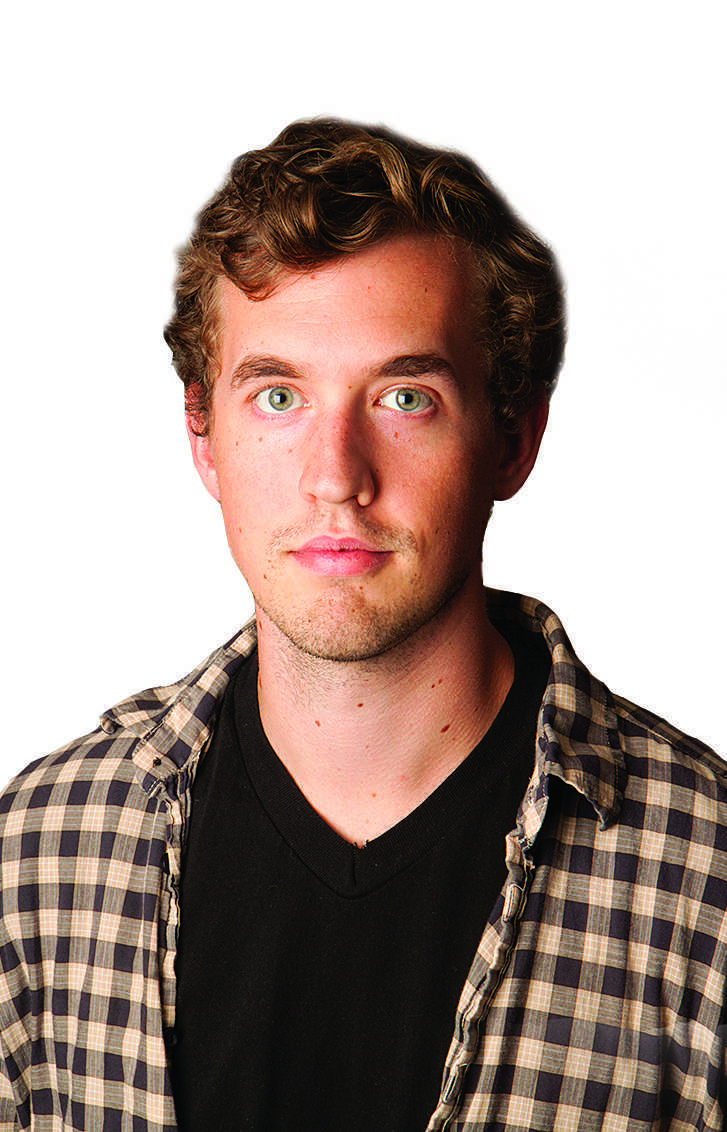 What if I told you passing gay marriage was a conservative Jedi mind trick? Wait, what?
Allow me to preface. I wholeheartedly endorse universal marriage rights. In fact, I'm somewhat shocked and appalled it is even under question into 2013, but then again we still have those who combat evolution too.
Far more ambiguous than the morality of our marriage laws is the position of our societal sexual pendulum, or if we even have one.
To reverse and clarify, with the recent surge for gay marriage legislation one must beg the question: What will change on a macro level? Sure, bigots will be forced to swallow their tongues and same-sex couples will finally be allotted equal legal and fiscal rights, but what else will differ?
Megan McArdle of The Daily Beast wrote an article last week proposing that, although necessary, the triumph of marriage equality comes with a price on sexual freedom. How could this be?
Imagine the conventional heterosexual relationship. We date someone, we court our lover for some time and if all goes well we are eventually expected to settle down and marry. White picket fence, children, the whole nine yards.
In contrast, historically, gay relations in America have never possessed any such metes and bounds. No binding institution has existed for these couples and thus no expectations. Love has been the definitive contract of homosexuality, allowing relationships to exist solely on mutual interest, and in its absence freedom to abandon a partnership without red tape.
In theory, this makes gay people the last on the front lines of the long lost "sexual revolution." The final force able to actively combat the conservative ethos on marriage and sex through following a natural inclination towards attraction.
McArdle argues further in her piece that with the inevitable addendum of gay marriage, gay couples will not only be able to marry, but expected to. This is where things become interesting.
Though our marital norms are not set in stone, could it be that the passing of gay marriage will place more pressure on these couples to utilize this institution and therefore swing sexual morality towards conservative ideals? Here the idea of a sexual pendulum is born.
The prudence of society has swayed back and forth in various subcultures since antiquity. The Puritan founders of our country were notoriously reserved in intimacy, as were the conventions of Victorian era thoughts on sexual matters, the word "leg" was even taboo in mixed company.
Then we see examples of Greco-Roman sexuality where homoerotic relations and orgies are somewhat commonplace, or more recently in the 1960's "free-love" movement which, whether you like it or not, some of our grandparents probably participated in. So where are we now?
Unshackling ourselves from discrimination against gay marriage is undoubtedly a step into the light for universal human rights, but the battle over sexual habits endures. Do we behave as bunnies, breeding on a whim, or treat our relationships as cast in iron?
As college students, we find ourselves on a unique plane in regards to sex. My friends vary widely in their habits. Some approach these four years as a carnal buffet of sensualities while others are hopeless romantics in pursuit of their "great-white buffalo," aka "the one."
The idea of a sexual revolution, liberating ourselves from sexual standards and opening up to the instinctive urges we feel, regardless of gender or orientation, is an ideological fallacy, sometimes exercised but never meant to be enduring.
Gay, straight or bisexual, we all possess the same fundamental yearnings for a true partner. What does universal marriage equality change? Nothing really.
We differ greatly on political and social matters, but humans for the most part all lean towards a conservative sexual track. Some undoubtedly have their promiscuous stints — those "slutty college years," maybe — but in the end everyone wants a special someone, a witness to our lives, refuge from solitude.
Gay marriage does not alter the sexual tendencies gays nor anyone else has, nor have hetero- or homosexuals ever had any true distinction between our ultimate marital goals.
Permitting the matrimony of gay people is by no means a game changer; it simply unifies a collective desire of the human heart.
This I know; people will copulate, love will be had and lost, hearts broken, laughs bellowed and tears shed. The importance of gay marriage is not so much the legality of the matter, but looking into someone who is different and seeing yourself… an exercise in empathy.
Bryce Liedtke is a senior finance major. His columns appear every other Tuesday in the
Collegian
. Letters and feedback can be sent to letters@collegian.com.