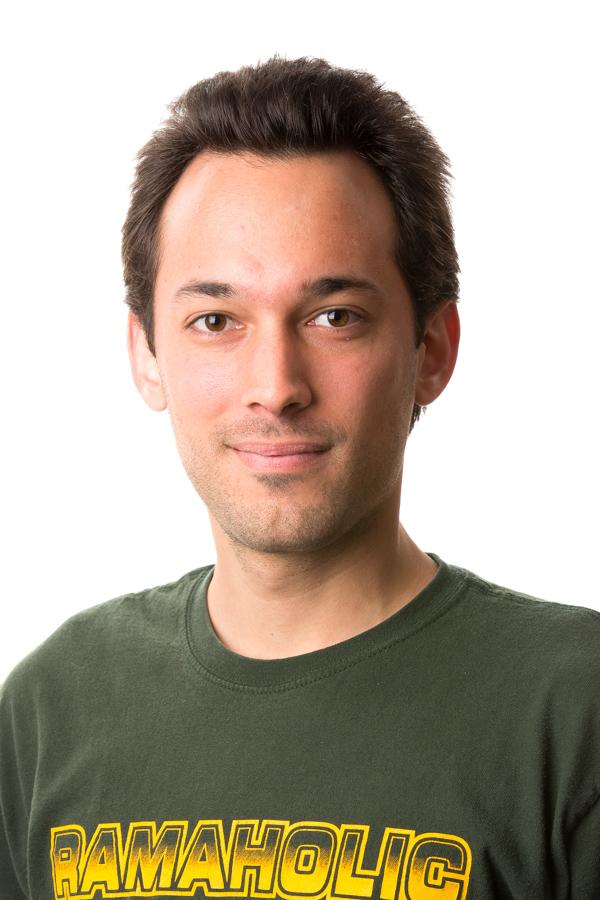 Throughout the time that I've been living in Colorado, I've seen and heard a fair share of arguments regarding dear old Mary Jane. These especially reached a head when a 55.32 percent majority voted Yes on Amendment 64 late last year. And now, with 4/20 (arguably Boulder's favorite holiday) drawing near, I'm preparing for the deluge of opinions once more.
From observing the news and internalizing social media, you'll most likely think one of two ways about marijuana: either it's horrifyingly evil and will viciously pull our younglings into awful things in the future or it's a cure for every disease without side effects that's all natural, perfect and somehow illegal.
I'm exaggerating, but you get the point. Either you're in one camp or the other. You'll be hard pressed to find people in between. And why is that?
We've already seen what extreme polarization does in politics when it comes to policy and it's not pretty (see Congress). But for some reason, people still believe that the only way to convince each other of the validity of their own position is to take all the good and plug their ears when confronted with the bad (and vice versa).
Simply put, this is not and should not be the way it's done. In science, this is definitely not the way one goes about things, and marijuana provides the perfect case study. So let's get on with the science.
The active ingredient in marijuana is delta-9-tetrahydrocannabinol. This little molecule, referred to as THC, attaches itself to receptors located in the brain and interferes with adenylate cyclase; it messes with nervous system communication and functions as an analgesic — it relieves pain by interfering with the body's messages to the brain.
After THC was isolated in 1964, a multitude of studies using it (as well as other synthesized and purified forms) have been added to the scientific literature.
Among the positive benefits of THC that have the most evidence backing them up, we find increased appetite, decreased nausea, alleviation of spasms and nervous tics, and reduction of pressure within the eyes of sufferers of glaucoma.
Among the positive benefits that have some evidence backing them up, we find tumor suppression, mitigation of Alzheimer's and neuronal protection from oxidation.
The negative effects that have the most evidence backing them up include increased heart rate, short-term memory loss, cerebral abnormalities, interference with other drugs (such as those used in chemotherapy) in the body and psychosis.
Among the negative effects that have some evidence backing them up, we find cardiovascular disease, heart abnormalities and some links to the development of Schizophrenia.
These lists that I've made by no means hold the entirety of our knowledge on the effects of cannabis and THC. Capturing all of the positive and negative effects is also not the main reason for writing these lists out.
I have written these lists to show that marijuana is not fully evil. I have also written these lists to show that marijuana is not fully good.
In science, this is perfectly alright. We understand that there is not one solution to a problem. We understand that our experiments may not have accounted for one or multiple variables. We realize that not all the test subjects will react the same way. But mostly, we realize that the only way to better solidify our understanding on the subject is through more testing and more experimentation.
This has been a major problem in cannabis research. Since it's illegal in most places, researchers must jump through hoops to get approval and funding, then wait patiently for a governing body to unwillingly recognize their results as valid.
These factors, mixed with a general public (and lawmakers) that are polarized on the issues actively works to hinder any progress that could be made in providing substantial evidence for any positive or negative effects.
If we as individuals could acknowledge that no substance, whether legal or illegal, is one hundred percent good or bad, we can begin to forward our understanding in an unbiased way.
There is no such thing as a panacea, and marijuana is no exception.
Rafael Rivero is a senior Zoology major. His columns appear every other Tuesday in the
Collegian
. Letters and Feedback can be sent to letters@collegian.com