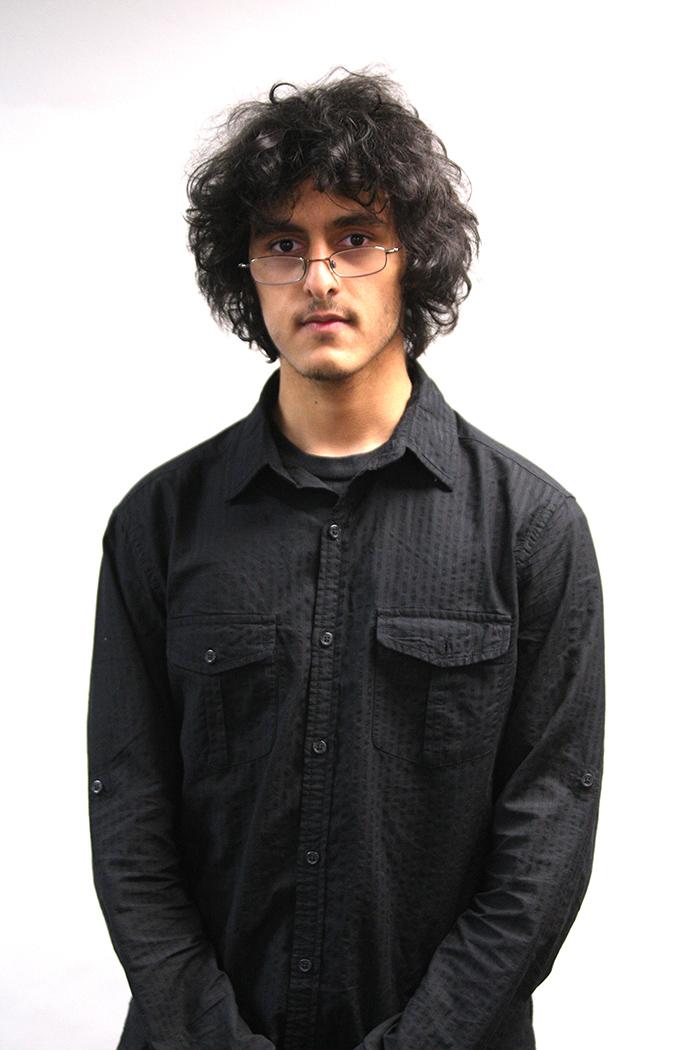 Often, even a cursory glance at the notorious "CSU Confessions" warrants a sense of unease. Whether it's instructive to us or not, students are making reckless decisions and broadcasting these affairs to others. But this doesn't have to remain true. I, of course, can't and don't claim to have been without my own mistakes — sometimes grave mistakes — during my short time at CSU so far.
Fortunately, I have an excellent opportunity. I can catalyze a conversation about the use of philosophy in one's life. I'd argue that, at least in some ways, philosophy is indispensable for buttressing a healthy character. This seems to be true not just for remedial purposes, but for active, inspirational purposes.
One of my favorite bloggers, known as Chris Krause, once wrote the following: "Half heartedly pondering on esoteric things, ultimate meanings, and running in circles of analysis doesn't make you a philosopher. Living your words makes you a philosopher … Philosophy should be used as a practical vessel to attain wisdom, endure misfortunes, temper our desires, achieve excellence, cultivate clear judgment and conquer life, by storm, by the throat."
I wholeheartedly agree. Deep down, surely some others do as well. Of course, when I discuss philosophy, I'm referring to those philosophies which aren't bent upon discussing abstractions or theoretical discoveries, but instead to philosophies which instill virtue within a practitioner.
For this lifelong achievement, which is one well worth embodying, I'd recommend that CSU students (and others) consider the philosophy of Stoicism. I've injected little portions of Stoic wisdom into a previous writing or two, but in this work, I'd like to introduce a partial, helpful picture of its benefits.
Though Stoicism is more complex than people tend to imagine, there are three main guidelines worth internalizing:
Negative visualization
Wake up each morning and think of all the possible tragic events that could unfold in your day. Do this for five or ten minutes. You could lose a limb, a job, a precious opportunity or worse. This practice, rather than depressing you, can help you extract profound gratitude from the simplest of things or moments. Ultimately, it'll help keep you from becoming self-entitled or thankless or incapable of enjoying the present moment.
Virtue
Define yourself through the goodness of your actions. Nothing else. Your appearance, wealth, relationships, possessions, skills and other comforts are, to a certain extent, uncontrollable. Reject dependency on those preoccupations. Revolutionize your self-perception through good actions alone. And not just good actions, but good actions which aren't accompanied by dependency on a specific outcome. Pursue virtue for its own sake.
A Preparation for Death
Awkward morbidity aside, ask yourself how well you're living if you're unprepared to die during every passing moment of your life. A preparation for death doesn't demand grandiose pursuits. It does call into question one's self-honesty and interpersonal history.
I am not even close to being a perfect Stoic (or what's often called a "sage"). Nor am I entirely Stoic. Sometimes I've even been the profound opposite. I have, however, been influenced by the philosophy immensely and I suspect that this has only benefited my loved ones.
I seek to enlarge this Stoic pursuit with potential sages at CSU.
I'm now considering the start of a Stoic group at CSU alongside a dear friend. We've not finished planning it yet. However, the invitation to join the potential group is extended to serious fellow students.
In the meantime, glimpse the following quote while intending to embody it:
"Adversity's onslaughts are powerless to affect the spirit of a brave man: it remains unshaken and makes all events assume its own colour; for his spirit is stronger than all external forces. I do not mean that he is insensible to those forces but that he conquers them, and as a man who in all else is calm and tranquil of mind he rises to face whatever attacks him. All adversity he regards as a training exercise."
-Seneca the Younger (Epistles)
Vivek Upadhyay is a freshman education major. His columns appear every other Tuesday in the Collegian. Letters and feedback can be sent to letters@collegian.com.