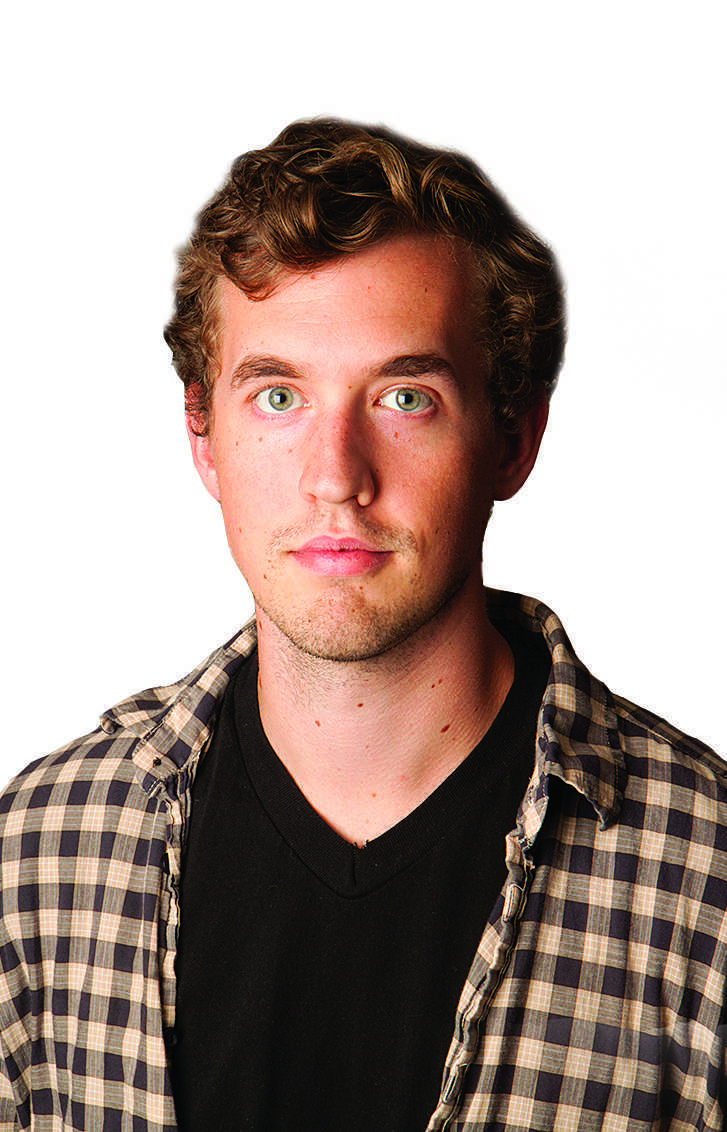 The last generation to live without the Internet, the first expected not to surpass the wealth of our parents, the most educated ever, and an utterly ambiguous future. We are Millennials and we have no idea what that entails.
Walking through campus in the final weeks of my collegiate career carries with it an existential breeze and I frequently wonder, "What's next?" Not just for me, but for all of us. It provokes excitement and anxiety in the best way, with optimism in abundance, though certainly not the definitive theme.
We boast the most plentifully educated population of any demographic in history, which though seemingly promising, still comes with a caveat.
It is a beautiful thing, so many being "young and learned," but this also means the most marginalized degrees ever, and thus a rocky road — at least to start.
What is the biggest challenge for our generation entering the real world? Distinction.
It is difficult to discern whether it is an adopted mentality of Millennials that we play victim to the times, or we really do have it that tough. Regardless, a university degree has become trivial and by no means ensures career fruition.
This is effectively making us get creative, the only option available if we hope to thrive.
A number of studies have profiled our generation and made assertions about the Millennial mind-set, one being that we are a highly material group. And why shouldn't we be?
The last fifteen years has exposed the American dream as built upon sandstone, with the tides of reality eating its foundation one crash and fallacy at a time. "My home is a legitimate asset," "my degree provides insurance of a sound career," "I can retire at 65 with adequate planning," "my best will be good enough to get by"; these are all erroneous assumptions that have paved the roadmap to success for our parents and grandparents, but will not suffice for us.
It is only natural that we have something of an obsession with money. We have seen the retirement funds of parents devastated by the financial crisis, the worst employment rates in decades, a recession of the magnitude not witnessed since the Great Depression, and ever-widening wealth discrepancy.
While the average net worth of 29-37 year olds has dropped by about 21 percent since 1983, those from 56-64 years of age have more than doubled, according to Yale labor economist Lisa Kahn.
Our fixation on making money is certainly not in a lavish sense. We are more frugal, spend less than our predecessors, and are living within our limited means. Millennials do not want to be abundantly rich. Instead, with a good chance that many of us will drop a peg or two on the economic totem pole, we just want to be secure.
Our neo-materialism is not a matter of personal wealth; we need it to be spread universally. The current post-grad psyche doesn't question "why do I have so little?" but instead, "why do so few have so much?" However unfortunate, money is important, especially when its concentration has become so polarized.
Like every generation we are products of our environment. We have inherited conditions that make us scoff at the policies set by older generations and thus feel obligated to think, act, and feel independently. One of our biggest pet peeves: being told how to fix things by those who broke them, whether cultural, environmental, political or financial.
Alas, don't think the outlook here is harsh or intended to isolate Millennials, for this segues to something much warmer. We have big hearts and are poised to impose our will. Having witnessed an economy forged from greed shatter, our collective philosophy has rejected the status quo like ipecac.
Millennials demand our careers be approached to reflect our passions. Responsibility to the well-being of our environment, equality across gender, race, orientation, and age, relentless innovation and a high standard of living universally. We welcome change with open arms and have grown impatient expecting others to pursue it with the rapidity we deem necessary.
So where does this leave us? In the driver seat, I'd like to think. We as Millennials have an obligation to reject the norm, we are bright, capable and have tools at our disposal that mirror science fiction.
Do not let anyone mistake our impatience for something better as naïve. We know the daunting tasks that lay before us, we have studied them more than anyone.
Bryce Liedtke is a senior finance major. His columns appear every other Tuesday in the Collegian. Letters and feedback can be sent to letters@collegian.com.