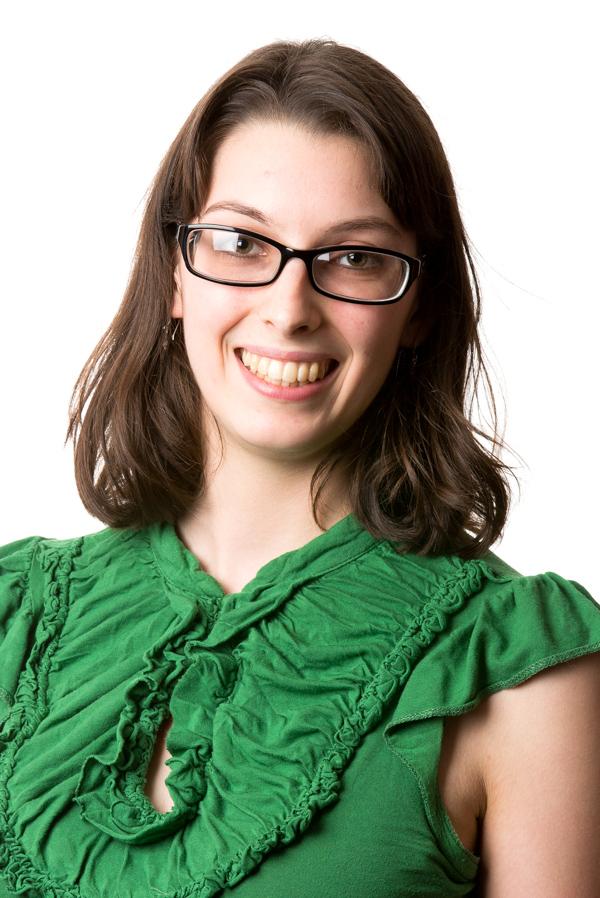 Friday afternoon I was one of about a dozen people who helped set up a Field of Flags Holocaust Memorial in the plaza. We faced the cold and the wind. We trekked through mud and snow. It took probably an hour and half of our valuable weekend time.In theory, it should have been miserable.But it wasn't miserable. Instead, I used the opportunity to have some great conversations and really contemplate the consequences of history.
And then afterward I had the luxury of going home, taking a hot shower, changing into dry clothes and enjoyed a short nap.
This really puts my life in perspective when compared to those who have gone through unimaginable experiences, such as being put through death camps like Auschwitz.
This week marks Holocaust Awareness Week at CSU. Throughout the week Students for Holocaust Awareness will be presenting a series of free events designed to educate the public and commemorate the countless lives that were lost in such a horrific time in history. The events include a memorial service, a showing of Schindler's List, and a presentation by a Holocaust survivor Renate Justin.
Full descriptions of the events can be found at http://holocaust.colostate.edu/. I hope you join me in attending as many of these programs as possible. They are about understanding something so much greater than ourselves. It's so important to remember the Holocausts as more than just something that fills our history textbooks.
We remember the Holocaust because it has affected us, our families, our neighbors, our colleagues and our peers.
We remember the Holocaust because it reminds us that we need to keep an eye on history and politicians.
We remember the Holocaust because it reminds us of the beautifully diverse population of the world we live in, and the importance of accepting that diversity.
We remember the Holocaust because somehow there are people who still deny it happened and avoid talking about it.
We remember the Holocaust because 11 million people should not die at the hands of a power-hungry tyrant and then be forgotten.
We remember the Holocaust because we do not want it to happen again.
But even with these efforts to remember such a horrific event in history, genocide still happens. We commemorate the Holocaust but we easily forget that holocausts happen around the world at any moment.
Genocidewatch.org's 2012 Risk Report lists ten countries that currently have mass exterminations happening within their borders, as well as twelve countries that are just a step below reaching genocide status. Some of the massacres are being executed by that country's own government, some by rebel armies and some by terrorist groups. I was shocked to learn of the conditions in some of these countries because while I knew they were certainly not ideal places to visit, I did not fully realize the extent of the conditions within these borders.
I'm not sure why we put so much effort into remembering the Holocaust but no other holocausts. Perhaps it is the sheer magnitude of the number of people Adolf Hitler murdered. 11 million people is an unfathomable amount of bloodshed. But then again, Joseph Stalin was responsible for killing 15.5 million people from 1945-1953 alone.
I suspect our commemoration of the Holocaust resides in the fact that Hitler reached beyond his own country's boundaries and murdered more than just the Germans. It is called the Second World War because of the toll it paid on all of us, regardless of what the situation in our home country was like.
But don't be mistaken in thinking that the Holocaust is the only holocaust. Because it just isn't.
I urge you to be compassionate toward the victims of genocide during this Holocaust Awareness week (and every week that follows). It's a wonderful opportunity to learn more and to commemorate the lives that were taken under such inhumane circumstances. But I ask that you try and think beyond the 11 million lives taken in the Holocaust. Use this time to reflect upon the unimaginable number of lives taken in similar circumstances, worldwide, and how it continues to happen each and every day.
It's just too easy to pretend that history is a thing of the past and not face the reality that history is repeating itself this very moment.