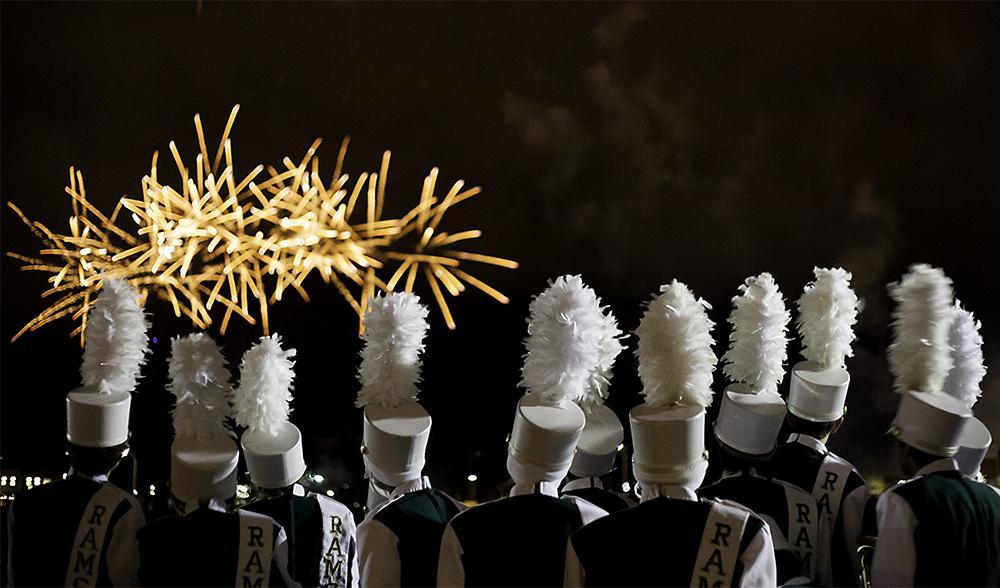 While all eyes were on the men's basketball team during the NCAA tournament, another group of Rams were winning awards on the streets of Dublin. 225 members of CSU's marching band recently returned back home to Fort Collins after participating in the largest St. Patrick's parade in the city's history.
Being invited to march in the parade is a huge honor and a great opportunity to bring some national renown to both the program and our university, blasting the CSU Fight Song through Dublin's city streets amid cheers for both Colorado and the US.
After the parade, Lord Mayor Naoise Ó Muirí presented the CSU Marching Band with the award for "Best Adult Band," finishing off the event for our Rams in a spectacular fashion.
The members of CSU's Marching band work just as hard and practice just as much — and sometimes more — than Division I athletes, yet it can be difficult for them to receive  recognition for their accomplishments compared to headlining sports.
Being invited to march in the St. Patrick's day parade in Ireland, though, and winning an award for the "Best Adult Band," no less, is a major accomplishment