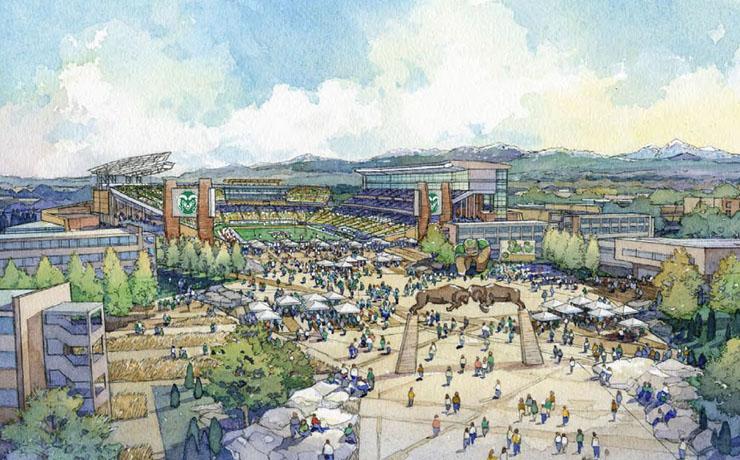 So far there have not been any details on exactly how much money has been raised for our new on-campus stadium or where that revenue will come from. Right now, the CSU student body and the broader Fort Collins community is completely in the dark about the progress being made on the stadium.
While CSU students' pocketbooks are not going to be affected by the stadium, students and the community will be directly affected by what will eventually be done with the stadium. If the funds are actually raised to begin construction, students will have to deal with the adverse effects of the construction for as long as it continues.
If funds are not raised in two years, however, the administration is planning to suspend efforts towards raising funds for construction, and instead refocus efforts towards making necessary updates to Hughes Stadium.
Either way the student body has a right to know what progress is being made towards reaching the fundraising goals for the stadium, and right now it feels like we're being left out of the conversation.
This project will be something that will affect this campus and its students for years to come. In the time that it will take to drum up financial support for the stadium, there is plenty of time to reach out to the student body and the community surrounding CSU.
To make the leap from a process that was promised to be open and transparent, to one that is the complete opposite does not make any sense, and was not what was promised to us.
To read the Collegian's news story, click here.