The risk of social networking: Someone's stalking you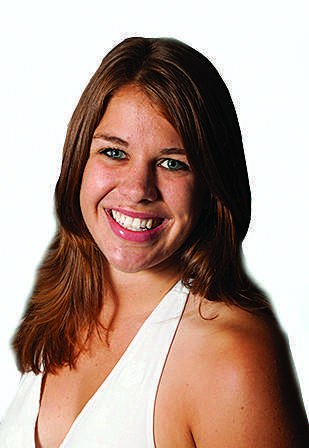 Being that 96 percent of college students are active Facebook users, it should come as no surprise that at least one argument in class would ensue from the social media site.
However, this week the topic of the argument surprised me.
The question that was proposed went something like this: should employers be allowed to view their employees'/potential employees' Facebook page?
Immediately I blurted out an emphatic "yes!" which was apparently the wrong answer. Death glares were shot in my direction from all across the room and I was sitting there puzzled.
The first guy to raise his hand stated that it was a blatant violation of privacy, which I can refute pretty simply: social media's purpose is to make your private life go public.
If you want complete privacy in life, you shouldn't be on Facebook. And there are privacy settings provided for you so that you can block just about everything except your profile picture.
Another girl stated that she was uncomfortable with her boss creeping on her page, because her work life and private life are separate. However, I would argue that there is no such thing as complete separation when it comes to your work life.
Your "private life" the night before will inevitably affect your performance the next morning and your boss has a right to know how their company is being represented through your actions. If your Facebook states where you work and what position you hold, you are representing that workplace at all times, not just when you clock out.
Possibly the most valid concern was stated this way: "I don't feel that my Facebook page is indicative of myself as a person, so it shouldn't be used to judge me, right?"
Wrong. According to a study published by the Association for Psychological Science in 2010, your Facebook profile is a reflection of yourself as a person and not just the ideal self you want to portray. Given that it is an accurate reflection of yourself, your employer should be able to go online and see what they're getting themselves into.
The bottom line is that you are being judged based on what you put on Facebook. 70 percent of Facebook users report "lurking," so yes, you're being stalked. So why should the person that gives you money be the only person that is not allowed to see that information?
I have worked my way up in my job to the point that my boss never fails to ask for my opinion when it comes to hiring someone new. What's the first thing I do? Look them up on Facebook. And if I see that every other picture posted is of this potential employee in someone's dingy basement sporting beer blush and a plastic cup, I am not going to give glowing reviews to my boss. Because based on the ten minutes I spent looking at their page, I can infer that they are less responsible and more likely to show up to work hungover than a non-partying candidate.
Whether or not such inferences are justified, that is what is being portrayed. I have to wonder what the people opposed to employers having access to their Facebook page are putting on there that is so awful. If you don't have anything on a social media site that one could draw false implications from, then it shouldn't be an issue.
When it comes to the hiring process, employers are taking a huge leap of faith and hoping for the best. They should be able to go to any and all lengths necessary to ensure that you are the best candidate for the job and that includes your Facebook page. If you really are the best candidate, then your Facebook page shouldn't change anything. If you're not, then it's letting your employer know up front.
Given that Facebook is as popular as it is, 90 percent of employers are using it as a tool to keep track of their employees and how their company is being represented. Don't like it? Don't be on Facebook.