A soapbox in defense of young opinion writers; an open letter to a commenter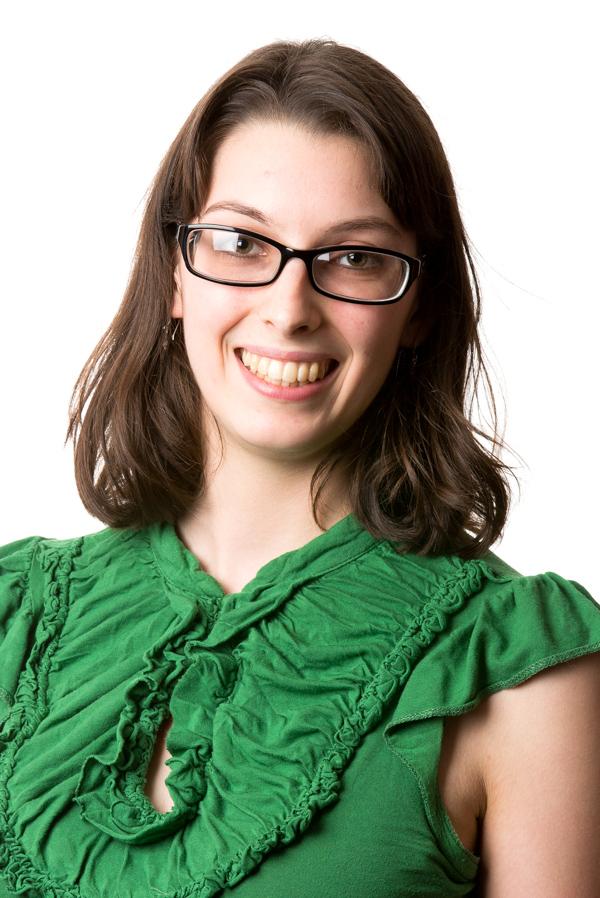 The Internet is not a very nice place.
In a field that exposes our name, face, personal information, and opinions to the public sphere, columnists know this better than anyone. Strangers, that will never have the responsibility of looking someone in the eye, frequently attack or mock writers. Such was the case when, last week, a commenter posted on Quinn Scahill's column on the Collegian website:
"As cliche [sic] as it is that a college paper publishes a column about drinking, I prefer this to the usual smug Collegian columnist. Entitled college kids with zero life experience have no business having a soapbox concerning social issues/current events."
While it is my general policy to not engage in Internet flame-wars, I cannot pass a chance to address this comment and the person who left it.
Hello commenter. How do you do? Normally when I introduce myself to someone I have never met, I open with "It's nice to meet you." However, we both understand that the circumstances surrounding this dialogue are less than pleasant. I suppose some people may call me "smug," but I must admit I have never heard them do so.
Sometimes opinionated people come off as self-righteous and arrogant, but in my case it is not often intentional. I have also found most of my fellow opinion staff to be quite friendly, or at least cordial.
Of course, that doesn't mean we are innocent of being cocky on occasion. I think college students tend to confuse "knowing more than we did before" with "knowing everything." It's a mistake that most of us will grow out of. I'm sure you understand.
Commenter, if by calling the opinion staff "entitled" you mean we have better access to clean water, indoor plumbing, western medicine, nutrition, and higher education than the majority of the world living in unimaginable poverty, then yes. We are greatly entitled and blessed!
If by "entitled" you mean every single columnist is an upper-middle-class Caucasian cisgendered heteronormative protestant male then, well, I fear for whoever does the hiring at the Collegian because they are due for an audit regarding bias in their hiring preferences.
But I can forgive you for these hasty generalizations, dear commenter. Perhaps you are merely misinformed, or have had negative personal experiences that impact your opinion. As to your claim that students have "zero life experience" and "no business" in sharing opinions, however, I must protest.
Any person who is impacted by social issues/current events (that is to say, anyone who isn't a hermit) is not only entitled to their opinions, but has a responsibility to the community to learn how to cultivate and discuss those opinions.
We cannot have a successful, productive, developed society if we do not learn how to form opinions and express ideas.
Our capability to think critically; to let those thoughts develop into opinions that we have ownership over; the passion that those opinions cause; our ability to discuss that passion — these are the very things that make humanity incredible.
And the way we learn to do this successfully is through practice.
Columnists follow in the footsteps of great philosophers, great politicians, great teachers. What we do comes from a noble tradition; a civic art; whether we discuss gun rights, beer or military discounts we are practicing our ability to gather information, use that data to formulate an opinion, which we then express within the public sphere.
Are these opinions subject to change as we learn new information? Absolutely. Good opinions are not static. Like all things, they have room for growth. As far as I am concerned, I hope to continue developing my opinions until the day I die.
The idea that students aren't living in the "real world" and lack "real life experience" is the most absurd notion I can imagine.
In the past year alone I have paid my own bills, battled with insurance companies, voted, navigated a long-distance relationship, lost both a very loved family member and a childhood pet, filled out countless applications, faced illness, been actively involved in organizations, spent time volunteering — all while attempting to balance healthy social and family lives and a maintain a good GPA.
I assure you, these are very real life experiences. I am experiencing a very real world. I may be young, and I may have a lot to learn. But do not say that writers for a college paper are inexperienced.
Because if we were, we wouldn't have anything to write about.