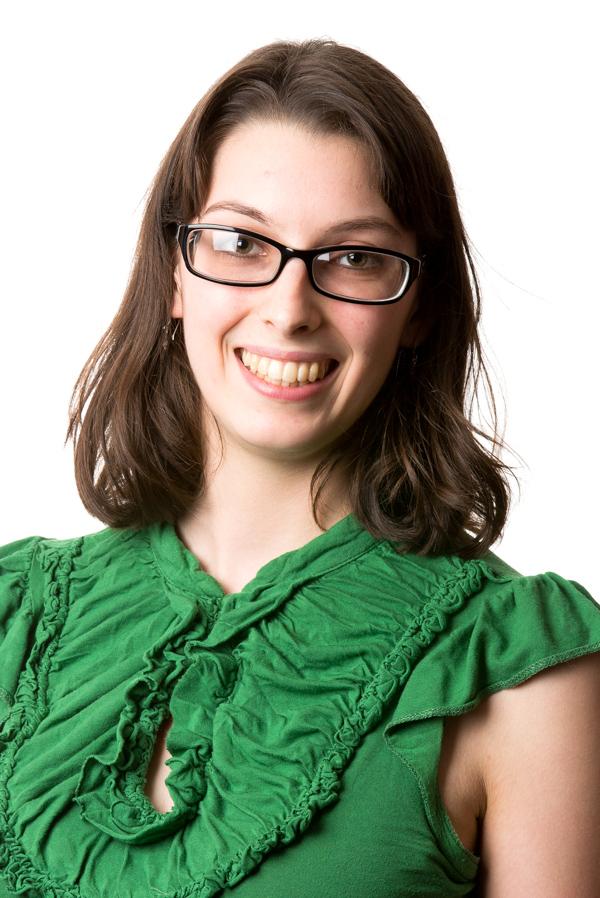 As someone who belongs to neither the Republican nor the Democratic party, I find it easy to objectively watch arguments between the two.
I've seen many "open-minded" liberals rant and rave about how awful "close-minded" conservatives are. "We are accepting of all people!" they cry. "Regardless of race, class, sex, gender or religion — we are culturally inclusive of everyone! We don't judge!"
I find it disappointingly ironic when these same "open-minded" people begin discussing their views on restrictive firearm measures and what they think about gun owners.
When people who back weapon bans discover that I support gun ownership, they usually respond one of two ways: either they will angrily accuse me of being an unreasonable right-wing gun-nut who thinks everyone should be packing heat all the time, or they uncomfortably murmur something about how they're "not trying to jeopardize my 2nd Amendment rights, but just think that only the police need guns."
This is parallel to when someone angrily declares that all Muslims are violent killing Jihad machines, or assert how they're "not homophobic, but just think that only straight people have the need to get married."
These are comments that are made by people who greatly misunderstand a culture that is different from their own. These comments are founded in ignorance.
To someone who believes Islam is a religion that encourages violence, my advice would be to attend a Mosque and to have a respectful Q&A with an Imam. To someone who thinks members of the LGBTQ community shouldn't have the same opportunities as their heterosexual peers, I would suggest visiting an LGBTQ resource center and striking up a meaningful dialogue about why there are people fighting for such causes.
To someone who dismisses gun-rights advocates as paranoid, pro-violence crazies, I would encourage a visit to a firing range and to have a discussion with those activists about what "gun ownership" means to them and why they are fighting to protect their right to do so.
Before being qualified to make judgments of a culture, you must understand that culture. You cannot simply trust in popular representations of a group of people. Those sorts of assumptions and stereotypes are hasty, misinformed, dangerous ways of thinking.
Last week, four gun-control bills passed through the Colorado House. One of those, HB 13-1226, would ban conceal carry on Colorado university campuses. I vehemently oppose this bill. I have already laid out details as to why I support campus concealed carry in my previous article, "A right to life and a 2nd Amendment right to defend it." The fact that CSU has allowed concealed carry since 2003 and has not had a single problem with gun violence in all that time is one major reason why.
Why has CSU been so safe, even with students and staff carrying potentially dangerous weapons? I believe it is due to the positive culture surrounding guns in the Fort Collins community.
I do not consider myself a member of gun culture. But I have taken the time to have open-minded conversations with members of that culture. After just five minutes of speaking to a gun owner, they will be more than happy to spend the time to teach you how to safely handle, unload and discharge a firearm.
Gun owners keep a close watch on one another, ensuring all other gun owners are being safe. They do not tolerate those who are handling their firearms aggressively, stupidly or are not obeying protocol in some other fashion.
It is a culture founded on safe, responsible ownership.
And gun owners are beyond happy to introduce new people to these concepts and explain their ideology in depth.
So, if you view those who support concealed carry as a bunch of crazy paranoid gun nuts, I invite you to instead imagine them as belonging to a culture that you just don't fully understand yet.
Then allow yourself to be open-minded to learning more. Because relying on stereotypes isn't just insensitive; it robs us of a chance to imagine the world (and the people in it) as complex.
It's easy to peg people who support concealed carry on campus as crazy gun nuts. It's easy to peg Muslims as crazy murderers and gays as destroying the sanctity of marriage.
But an easy argument is just not the same as a good, educated argument.