Why Glenn Beck will influence the 2016 election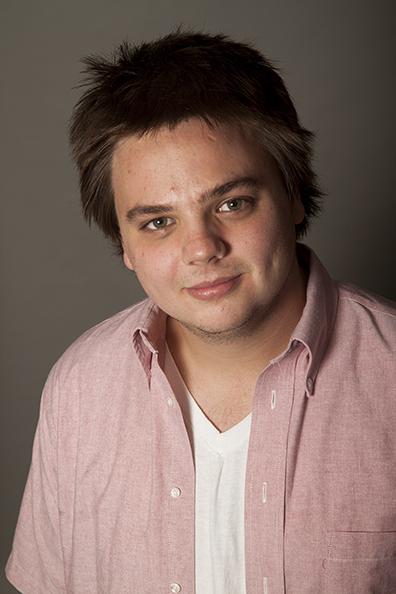 Do you remember Glenn Beck? It seems hard not to, but the far right pundit has been out of the spotlight for a minute now. He used to host that show on the Fox News Channel, remember? He mocked people, spewed politically-charged lies as "news" and made a lot of enemies.
But along the way he also made some fans… well, to be honest, he made a lot of fans, and Beck might have been the only person who realized how truly devoted they are.
Perhaps this seems like a column that should have been written in 2009 instead of 2012. After all, Beck is being searched five times less often on Google now than he was three years ago. He no longer has the highest rated show on the Fox News Channel. His rants (remember when he put on an "elitist" sport coat and pretended to be Time's Joe Klein?) don't grab headlines quite like they used to.
More telling than any of those facts, though, may be that his name has been conspicuously absent from the popular discussion surrounding this year's election.
If he can no longer capitalize on a divisive presidential election, then Beck's best punditry days are long behind him, right? Well, not exactly… at least not in the curious case of Glenn Beck.
For the past year and change, Beck has been busy milking his niche better than any other media figure in memory, proving that — while you probably hate him — he's easily the smartest person on TV (did you know he's back on TV?).
It seemed insane when, in April of 2011, Beck announced that he would leave Fox News to begin his own Web-based news channel, TheBlaze TV (the original name was GBTV).
Beck's days spent in our grandparents' living rooms had come to an end, but only for a short period of time; it turns out Beck knew his audience better than the haters knew Beck.
BlazeTV, which is based on a subscription model and has a fairly low overhead when compared to typical media companies, reportedly made $40 million in its first year and announced on Sept. 12 — just one year to the day after the channel's creation — that it would be carried on the Dish Network.
Let's repeat that: it took only one year for Beck to take a startup subscription based Internet news channel from the cluttered World Wide Web to the much-more-difficult-to-ignore landscape of cable television. There have been similar cases, but none so sudden and never for a platform as large as an entire channel of programming.
That's a shocking success story, and one could argue proves Glenn Beck to be a savvier media navigator than even the Queen (Oprah Winfrey), whose foray into creating a television channel reportedly lost $330 million from 2008 through 2011.
Beck's deep understanding of his audience isn't limited to TV and radio, though.
His oddest, most recent and possibly most ingenious venture is into the clothing business. 1791 jeans, which he claims are made using the same denim and on the same loom as the original Levi's, are currently being sold for $130 a pair. Their marketing angle? Patriotism.
Pants sound like a silly business venture at first (just like creating a subscription-based Internet news channel), but there are few things that say "United States of America" more than a pair of blue jeans. Obviously, Beck understands this, and it fits in nicely with his history of selling emotional concepts… a strategy that his radio and TV shows hinge on regardless of historical perspective and accuracy.
A year ago it would have been hard to imagine a future media landscape heavily influenced by Glenn Beck, but in a remarkably short time span it's become entirely believable that Beck will once again grab a lion's share of the prime time ratings among news channels.
This time, though, it won't be possible to attribute his success to the Fox News platform.
Love him or (more likely) hate him, Beck is proving that, at a time when news companies are finding it difficult to retain their audiences against competing forms of entertainment, he is the smartest personality in this new media landscape. And come 2016, there's a fair chance that Beck's voice will be louder than ever when weighing in on the presidential election.