Films offer the most beautiful visual experiences. They can highlight everything beautiful in life (sunrises, unexpected kisses, self-discovery) in the course of just two hours. Some films can capture our hearts and make us want to take a small part back with us as a remembrance of the way the movie made us feel.
If there is a film that moves you, why not look for a souvenir? I find souvenirs and use them in the way I dress. Some examples can be abstract (like a quote from the movie on a bracelet charm) or more literal (like a pair of shoes the main character wore). Below are three movies I fell in love with and wanted a piece for myself.
Breakfast at Tiffany's Sleeping Mask
There is only one way to feel fabulous when waking up after a crazy evening: wearing a Tiffany blue sleeping mask that keeps the pestering sun out of your eyes. So pick one up for yourself here on Etsy, darling.
The Perks of Being a Wallflower Necklace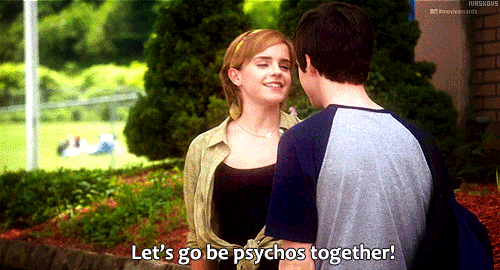 Who else fell in love with Emma Watson and Logan Lerman's characters in The Perks of Being a Wallflower? They experienced awkward school dances, drugs, bullying, and it was like we were experiencing it all with them too. I found an adorable star necklace, similar to the one Sam wore through out the movie, on Etsy.
"Calvin Klein" Dress in Clueless
If we can't drive a little white Jeep around and debate about Haiti in class, we can at least avoid looking like a "full-on Monet" by wearing this dress, like the Calvin Klein dress Cher wore on her date with Christian.
The best part about watching a movie is the escape, and with a little souvenir, we can escape within our own movie…but if I get lost, I really do want to be returned to Tiffany's.
Celine Wolff can be reached at blogs@collegian.com and on her twitter page @wolff_celine. For more, follow She Has Class on Pinterest.